Just the two of us...
Thursday, October 07 2021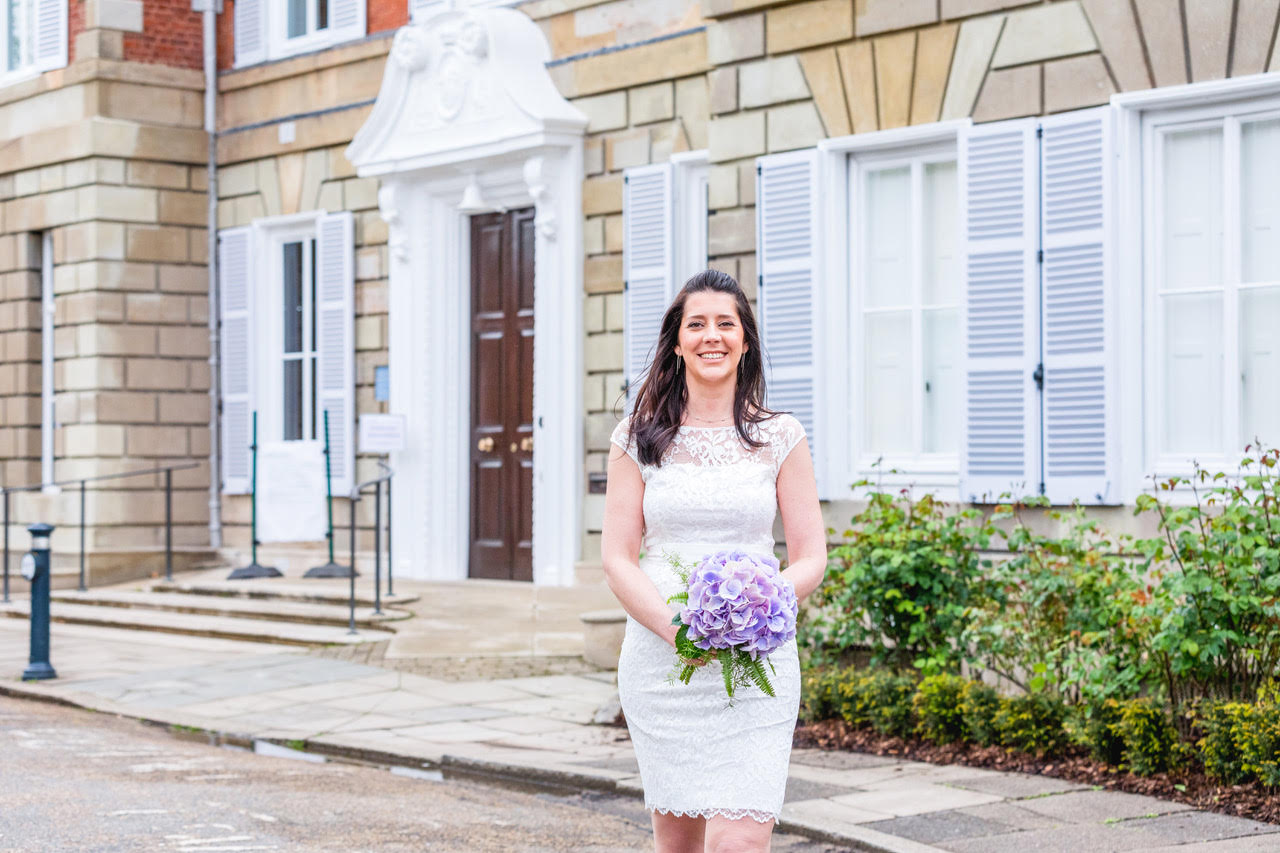 Here at Alie Street, we never ever tire of hearing your special stories! From your first dates to tying the knot, we feel so honoured to be a part of the story. For Amanda, Covid seemed to provide more of a rollercoaster than a smooth journey. But here at Alie Street, we were more than happy to help when the pandemic caused wedding plans to change, resulting in Amanda doubting her dress decision! Read all about their journey, from Brazil to Biarritz, Clapham to Twickenham, it's been a tale to tell..


Where did you meet?

We met through one of these dating apps back in 2017. Our first date was in a pub in Clapham Junction. From a quick drink on a Monday night the date was extended to a dinner, even with the extra time, it still proved difficult to stop chatting and make our way home. We arranged to meet again on the following Saturday and from that point we never left each other. He said "I love you" after one month and I wasn't ready for that, I definitely thought he was crazy! He took me to France to meet his parents and later I took him to Brazil to meet my family (at that time, I was in love and understood he wasn't crazy and he really meant it). In 2019, we went to Brazil again to spend Christmas with my family. During this trip, he got down on one knee and proposed on the evening of Christmas day, after asking for my dad's permission (which probably wasn't easy given the language barrier).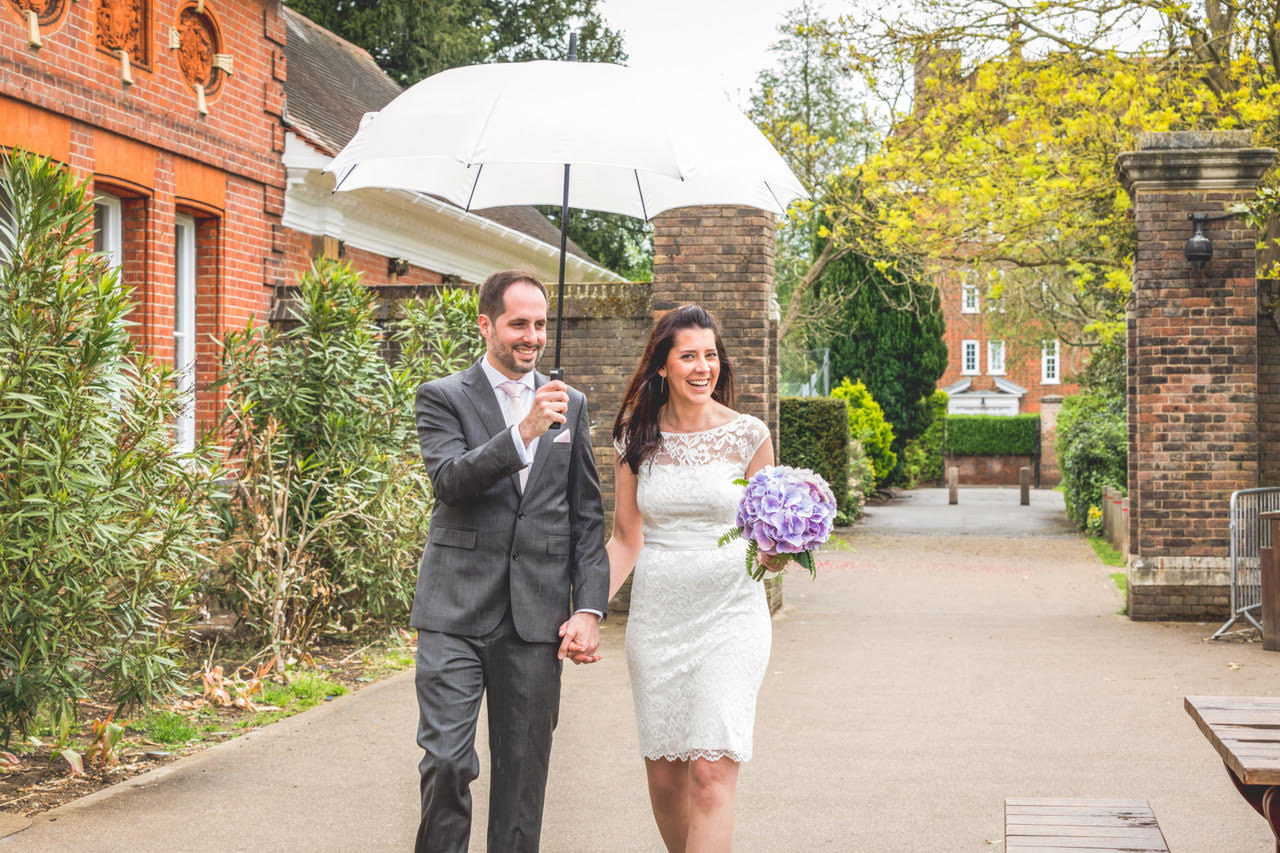 Where did you marry and why did you choose that venue?
We married at York House in Twickenham on May 15th 2021. The decision wasn't a difficult one, not only was it our local town hall, but it has a beautiful building and the garden is amazing – it provided a great backdrop for our wedding photos. The plan was to have only the civil ceremony there. The big day was supposed to be in south France at a small "chateau" 1 hour drive from Biarritz. My husband wanted the party more than I did so we decided to do it in France instead of Brazil so he could organise things his way (with a lot of strong opinions from me! LOL). However, lockdown started and we were unable to travel to organise the wedding. At that point, we still had hoped that it would only last a few months before returning to normal. After a few months we realised that the party in France wouldn't be possible because of the pandemic and partially also because we weren't flexible with the date (the 15th had a meaning for us). We then started to plan for a small gathering after the ceremony in London where we could have our family there to celebrate - something like a pub wedding for 30 guests. Well, the pandemic went on, and so our actual wedding day ended up being a beautiful ceremony between the two of us and a couple of witnesses - our families tuned in from Brazil and France via a live stream. The ceremony was followed by a lunch at our home whereby we opted for Japanese food and prepared the table with custom-made chopsticks and flowers. It was simply beautiful.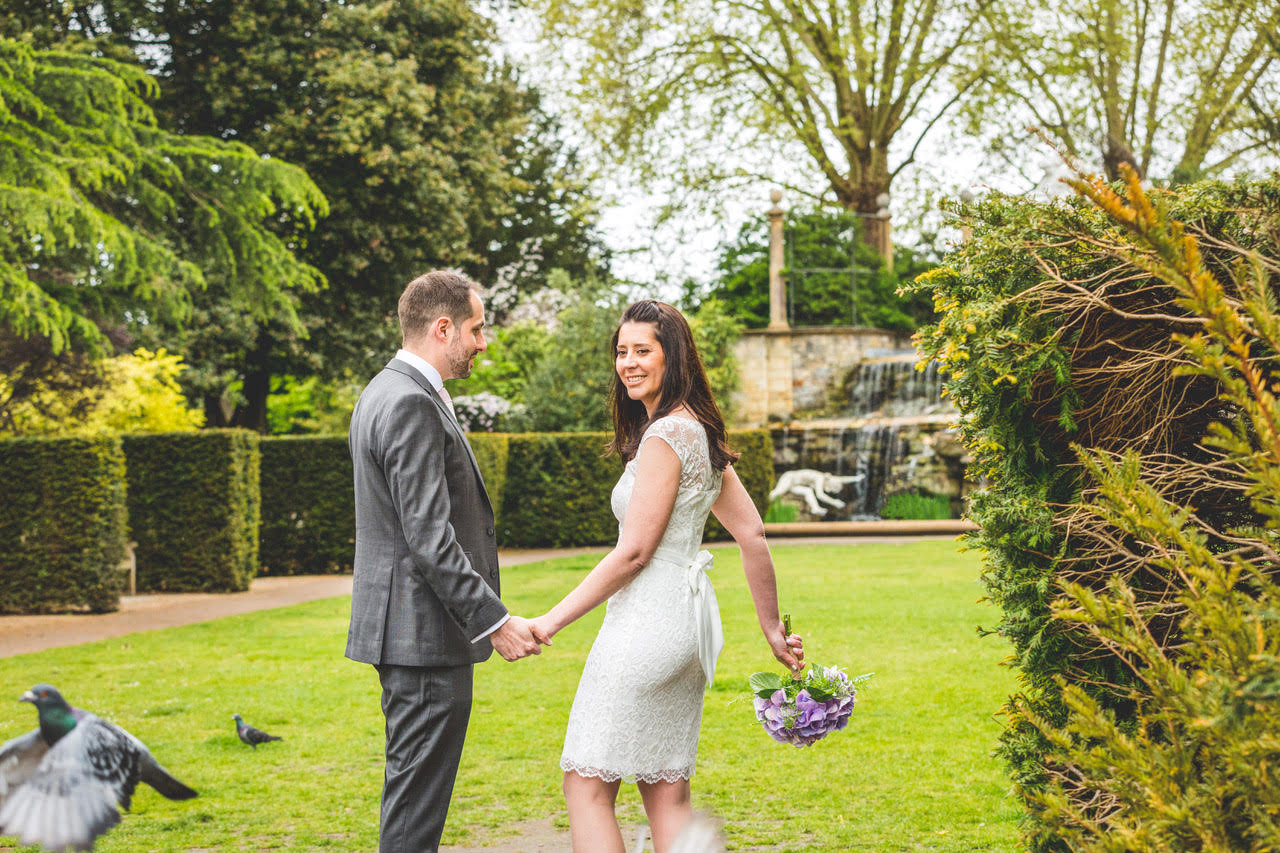 Tell us about the dress!
I knew exactly what I wanted for the big day, but it was very difficult to find. I wanted something simple, comfortable and at a reasonable price. I never dreamt of a princess dress or a big wedding day. I tried on so many dresses and just when I was losing faith, I found Alie Street. I ordered 3 dresses and I loved them all so I actually had to pick. I had my mom and my sister helping me online so we had many video calls to try and decide which was the one. I went for a long straight dress with 3/4 sleeves thinking we would have the ceremony plus the reception at the pub by the river. When the lockdown was extended and we realised our parents wouldn't be able to attend the ceremony and the reception would have to be cancelled, I decided I would like to wear a short dress. I sent an email to Allie Street customer service and they were simply amazing! They took the long dress back and sent me the Amber short dress, super quick and stress free. Customer Service is one of the most important attributes a business can have and Alie Street nailed it. Not only the quality of the dress for a very reasonable price, but they made me feel special and supported.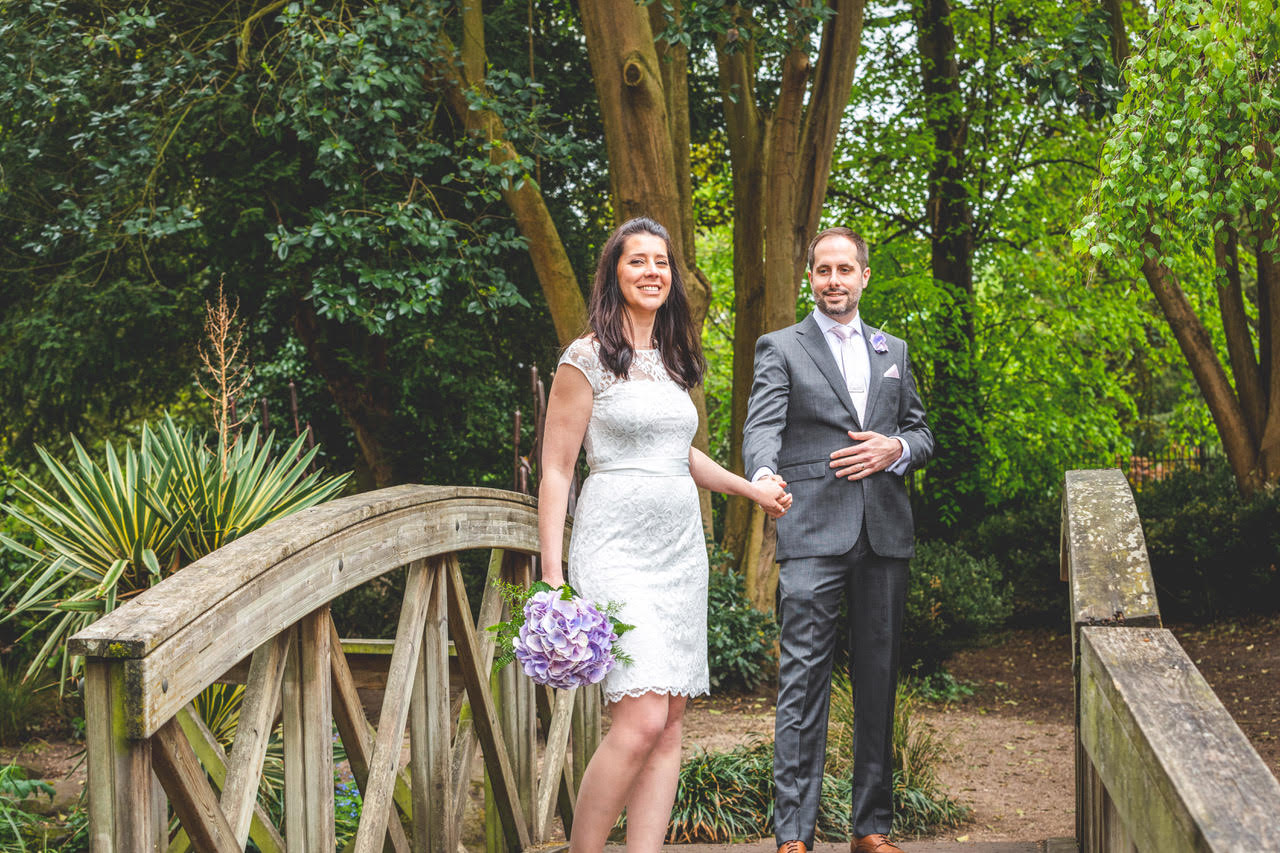 Any advice for future brides planning their big day?

Follow your dreams but listen to people's opinion and set your mind to enjoy the journey. Look for companies that will support you, stay calm and focus on the positives. There are many good people in the world. We can't control the future and you have to be flexible to set your expectations in the right way to avoid frustration. You can make the most of any situation and it depends only on you. You can choose to see the bright side and to be happy and enjoy it.


Any fun facts you wish to share.

The flowers I picked don't last long so I had to have them delivered 1 hour before the ceremony so they could be kept at the right temperature for longer. After the ceremony I dried the bouquet, the flowers from the Japanese dinner and the groom's boutonnière. I framed them all and sent them to our parents as a "souvenir".


Credits:

Photos by Daniela Luquini - IG @dlpictureuk

Flowers - Longacre's Shepperton


Get The Look

Fallen in love with Amanda's dress? Our Amber dress is an Alie street classic. It's a shift style lace wedding dress to the knee, which suited Amanda's ethos for the day perfectly as we describe it as a 'beautifully simple yet smart way to say, "I do".' Layers of matt and sheen floral lace are layered over premium Ivory jersey, luxurious and special for your big day. The lining has a subtle sweetheart curve on the bust adding notes of femininity and romance – and a great silhouette. Our Amber dress is also available in a full-length gown should you want the floor-sweeping look!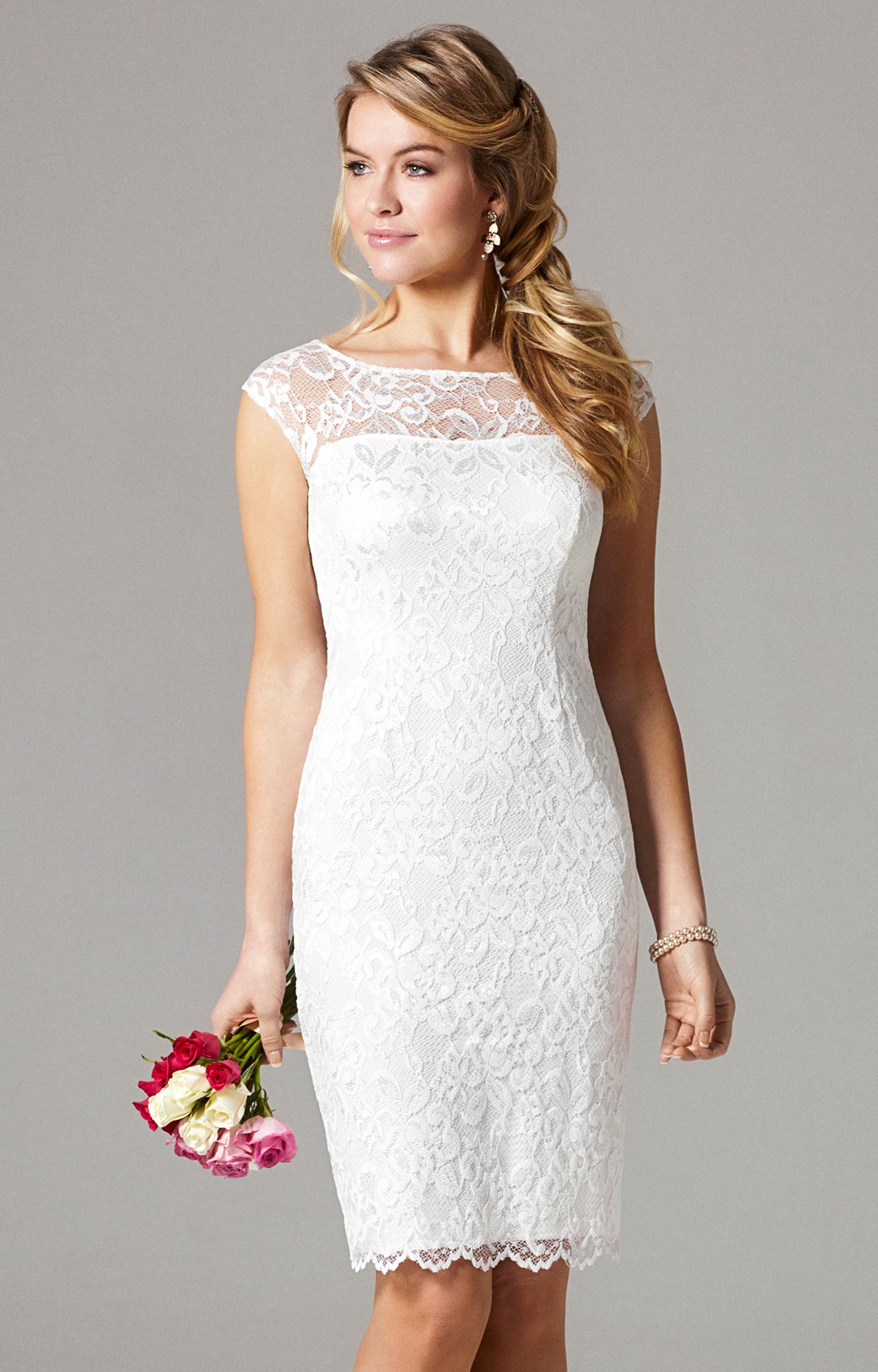 If you've recently got married or celebrated a big occasion wearing an Alie Street dress and would like to feature on the blog, contact our customer care team and they'll share details on how!


Facebook , Instagram, Twitter or email our customer service team.

Shop our full range of wedding dresses >

Categories: #real-life-brides,
« Previous: Sex & the City - HK style (Oct, 5th 2021)
» Next: A Historic City Ceremony (Oct 7th, 2021)
Blog Archive
Made in Britain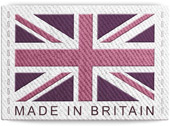 The Alie Street Collection is Designed and Made in Britain
Read more...
Follow Us
Our latest tweets

Twitter
Our latest post
Want a little wardrobe update?? Annie is just PERFECT! Designed to flatter at the waist with a gathered crossover-neckline and fit-and-flare skirt in soft-stretch jersey. 3/4 length sleeves provide extra arm coverage to this neat knee-length dress. #aliestreetlondon #madeinbritain #britishfashion #britishdesign #eveningdresses #occasiondresses #occasionwear #beautifulprints #textiles #floralprints #independentdesigner #smallbusiness #bridalwear #styleinspo #ukfashion #styleblog #bridaldresses #lacedress #lacedresses #laceweddingdress #madeinengland #weddingdressideas #weddinggoals

Facebook