A Historic City Ceremony
Thursday, October 07 2021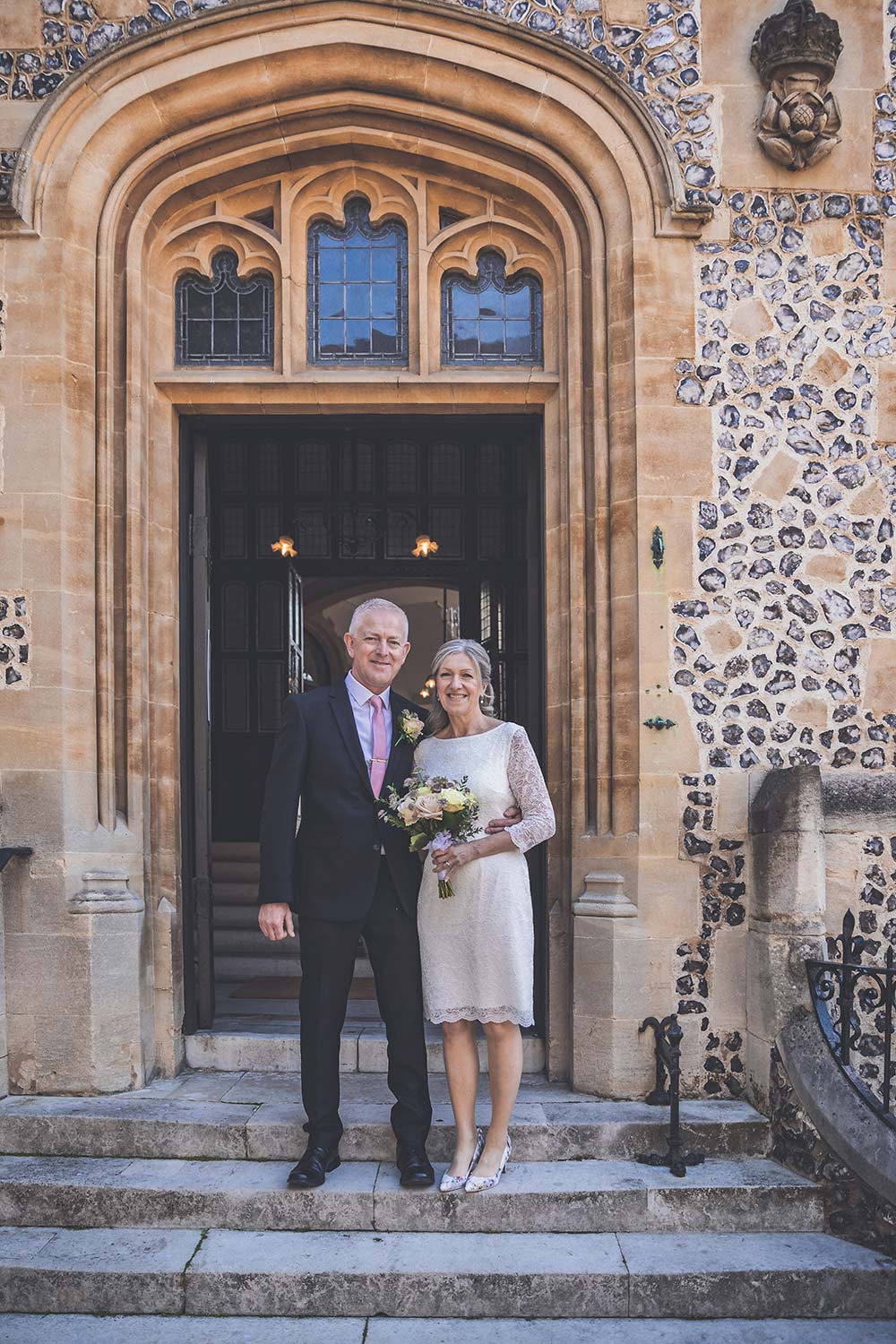 This week's real bride takes us to the historic city of Winchester, England with the beautiful newlyweds Rose & Pete! After moving their wedding once, nothing was going to stop them being married this year as they went ahead with their big day. They also had a surprise visit from Rose's lovely girlfriends… Discover more about their intimate day:


Where did you meet?


Pete and I met 4 years ago on Match.com. We have both been married before and it was a great way for us to meet, we'd have been unlikely to find each other without that! We exchanged very few emails before arranging a first date and it felt right pretty much straight away.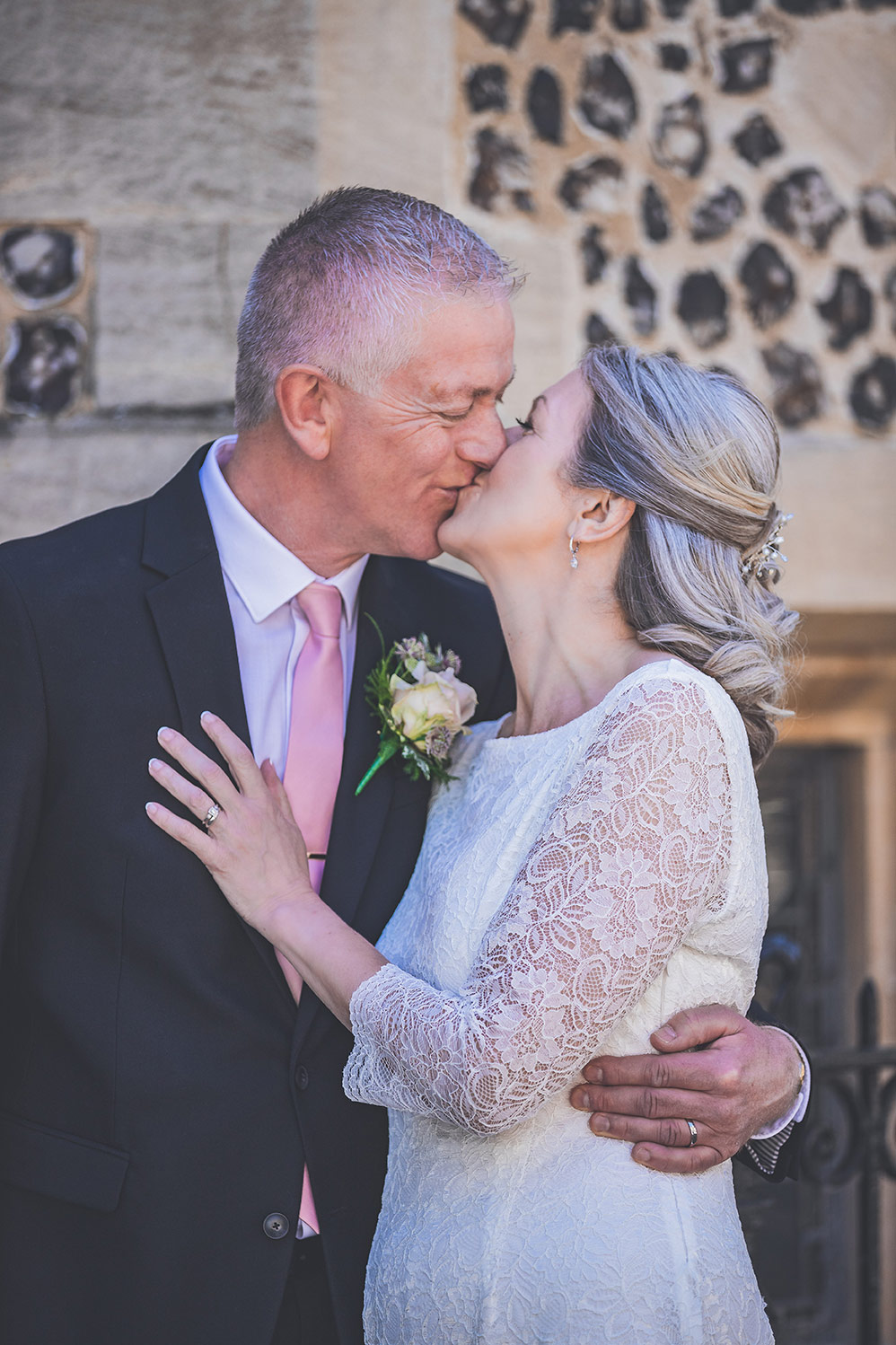 Where did you get married and why did you choose the venue?


We got married at the Registry Office in Winchester. We are very lucky to live near this beautiful city and pop in quite often, it's lovely to walk around or for dinner or drinks. We had our second date here so it seemed fitting. The building is 19th century and there is a lovely cobbled avenue outside, although this was a challenge in my stiletto heels!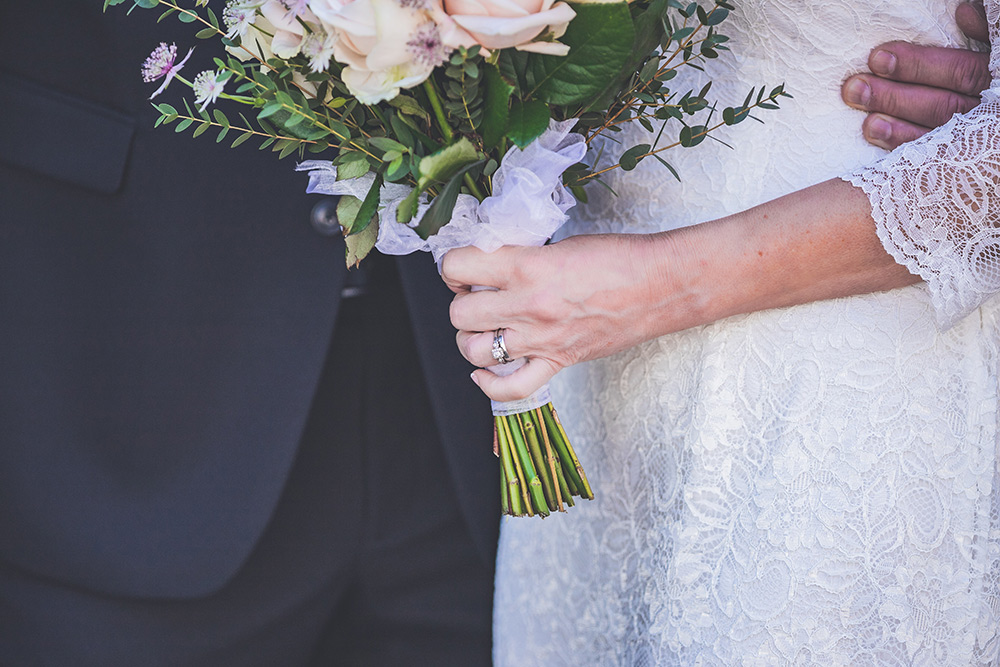 Tell us about the dress!


Pete proposed on Valentine's Day in 2020 and we originally planned to marry that summer. We had just sent out invitations when the first lockdown came so I spent a lot of time looking for a dress online as I couldn't get out to the shops. I knew that I didn't want a long dress but I struggled to find a short style that didn't have a full skirt. I was absolutely delighted to find the Alie Street website, the biggest challenge after that was choosing which one as they all looked so lovely. In the end the Katherine dress in Ivory seemed perfect for me. I love the elegance of the neckline which my hairdresser worked with to highlight and it is incredibly comfortable to wear.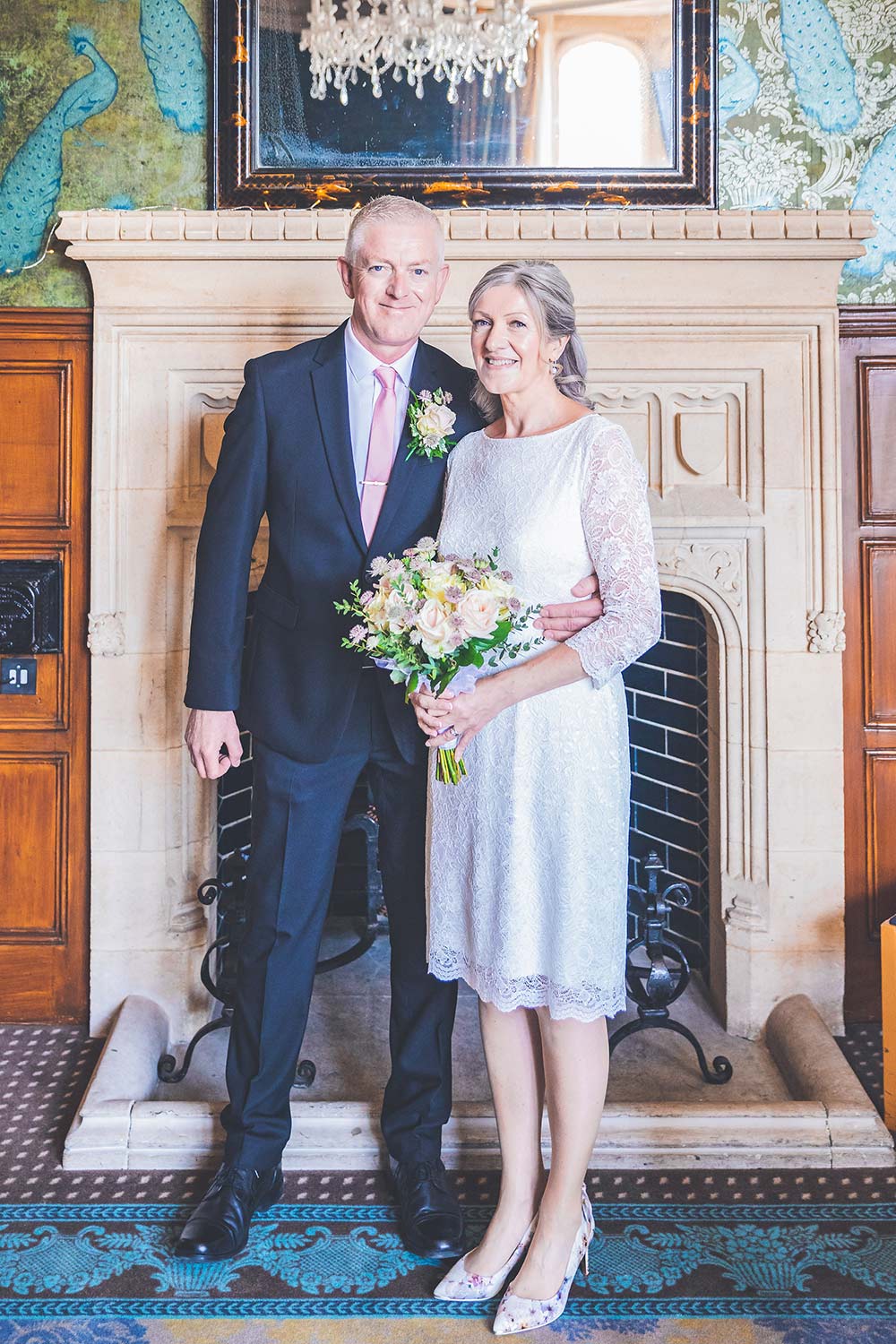 Any advice for Brides planning a wedding?


My advice would be to talk through in detail with your fiancé about every stage of the day to make sure you have thought of everything, but if something doesn't go quite right don't worry, the chances are you are the only ones who will know!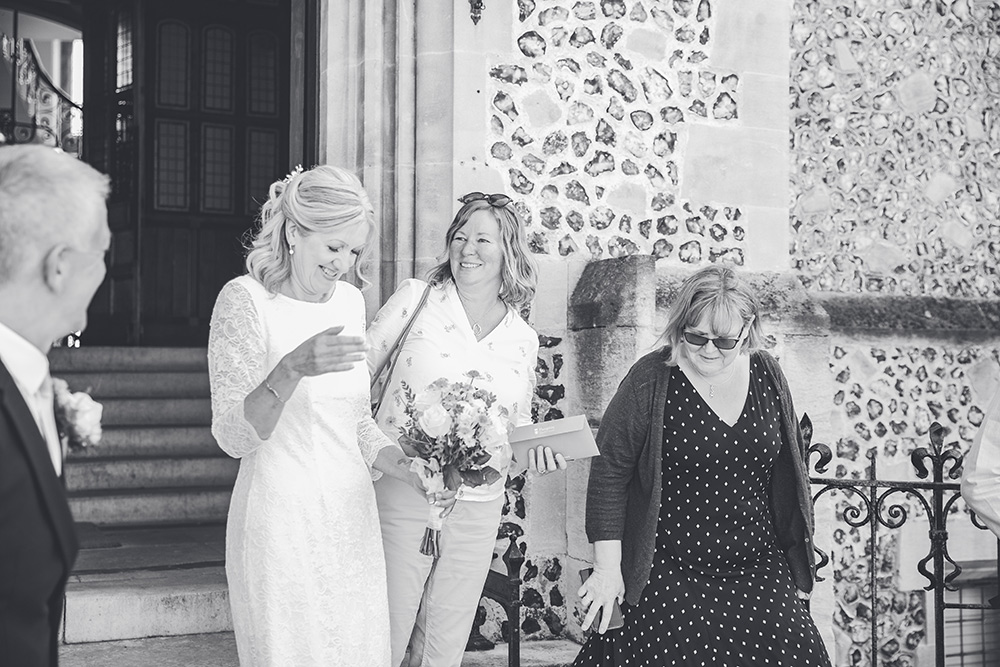 Any Fun Facts to share?


We rescheduled our wedding from August 2020 to June 2021, never imagining restrictions would still be in place. We didn't want to keep changing the date so decided to have a micro wedding, just us and our respective sons. The look on my face when I saw them was priceless!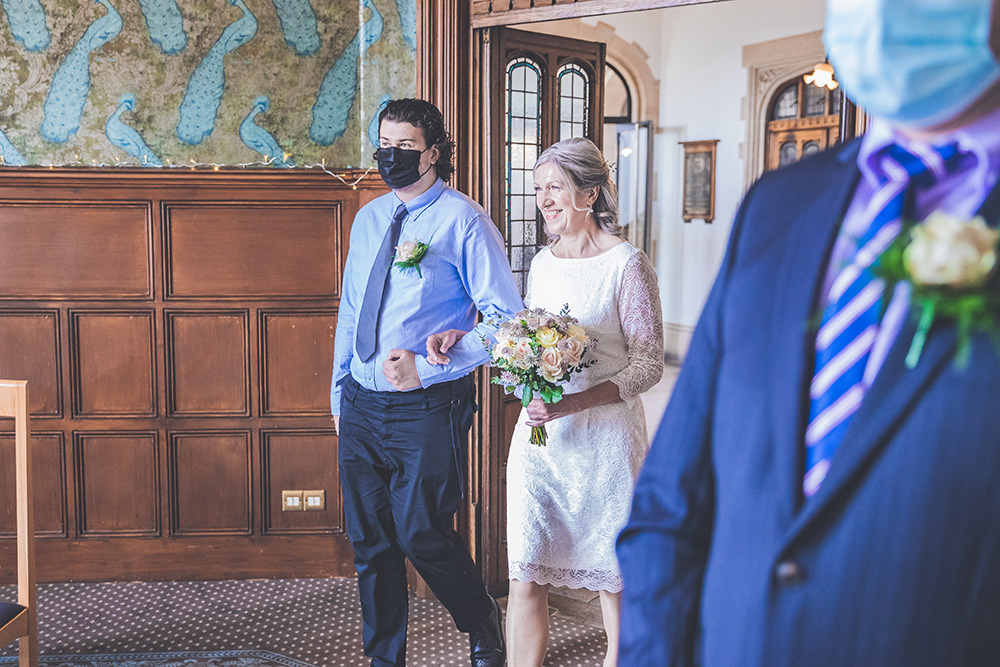 People to mention:


Photography by Jesse at J Lawrence Photography


Hair and Makeup by Sarah Elizabeth Abbott at Bridal Make-Up & Hair


Hair Colour by Tom at Alchemy Salons


Flowers by The Flower Shop in Chandlers Ford


Wishing Rose and Pete in their new chapter together!


Get Rose's look: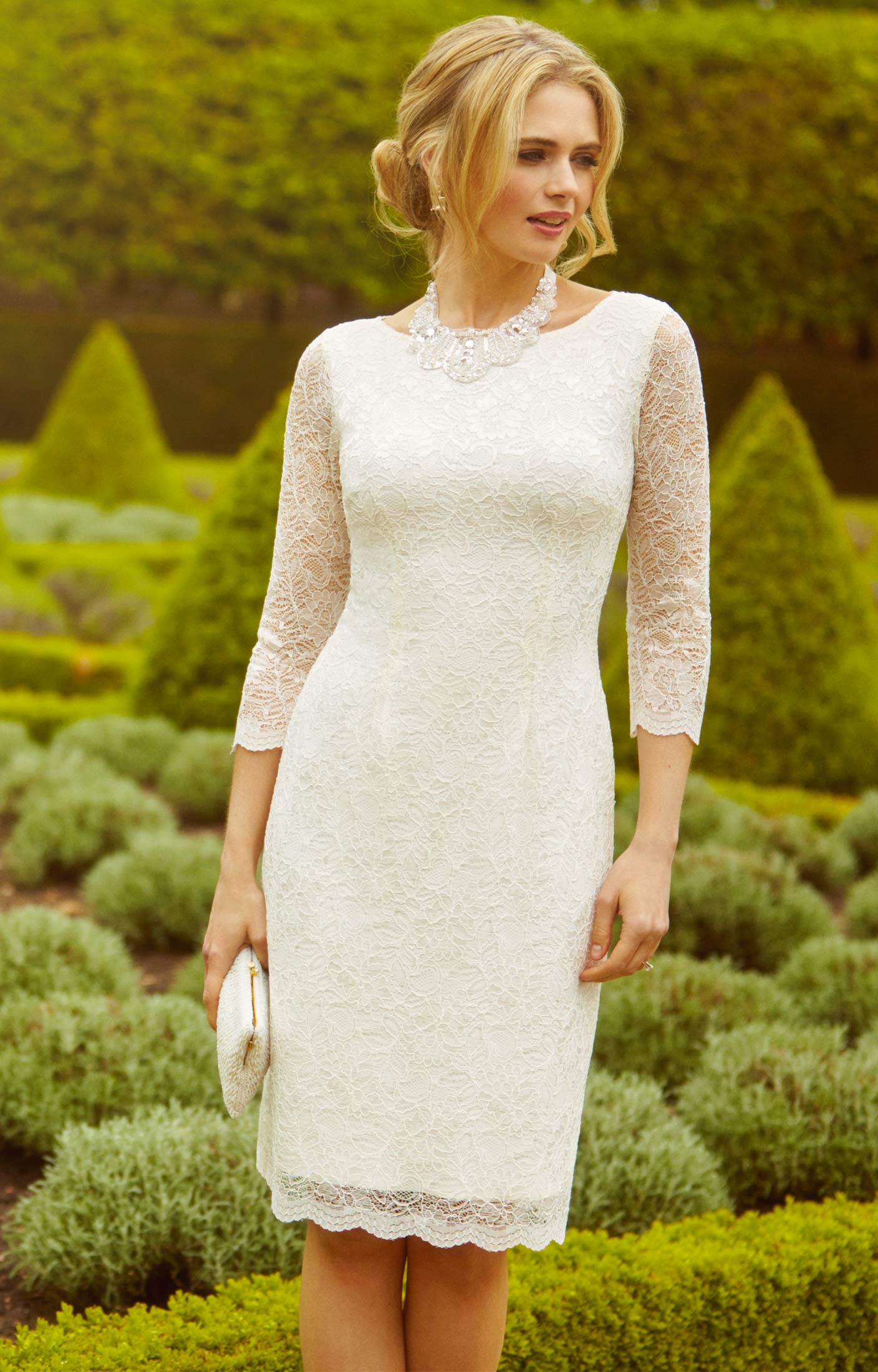 Rose wears the Katherine dress in Ivory which is modelled on the iconic shift dress shape – making it a classic dress for any bride. It's soft and luxurious lace has a statement scallop trim at the ¾ length sleeves and knee length hem which pairs well with the high scoop neckline. The Katherine is effortlessly sophisticated with a little clutch to keep it understated and easy to wear in a sleek, demure shape with a gentle nod to 60s styling.


If you've recently got married or celebrated a big occasion wearing an Alie Street dress and would like to feature on the blog, contact our customer care team and they'll share details on how!


Facebook , Instagram, Twitter or email our customer service team.

Shop our full range of wedding dresses >

Categories: #real-life-brides,
« Previous: Just the two of us... (Oct, 7th 2021)
» Next: Married in Malpas (Oct 7th, 2021)
Blog Archive
Made in Britain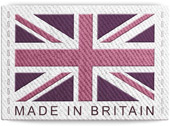 The Alie Street Collection is Designed and Made in Britain
Read more...
Follow Us
Our latest tweets

Twitter
Our latest post
Want a little wardrobe update?? Annie is just PERFECT! Designed to flatter at the waist with a gathered crossover-neckline and fit-and-flare skirt in soft-stretch jersey. 3/4 length sleeves provide extra arm coverage to this neat knee-length dress. #aliestreetlondon #madeinbritain #britishfashion #britishdesign #eveningdresses #occasiondresses #occasionwear #beautifulprints #textiles #floralprints #independentdesigner #smallbusiness #bridalwear #styleinspo #ukfashion #styleblog #bridaldresses #lacedress #lacedresses #laceweddingdress #madeinengland #weddingdressideas #weddinggoals

Facebook