A Very Special Day
Monday, July 04 2022
Brimming with fun and energy, we love this story of how Marie and Pete met, their SOS call to Pete's parents, the special wedding theme, cake-twinning (baked by Marie herself!) and of course jet-setting to Sri Lanka the very next day. Thank you for sharing and we wish you every happiness!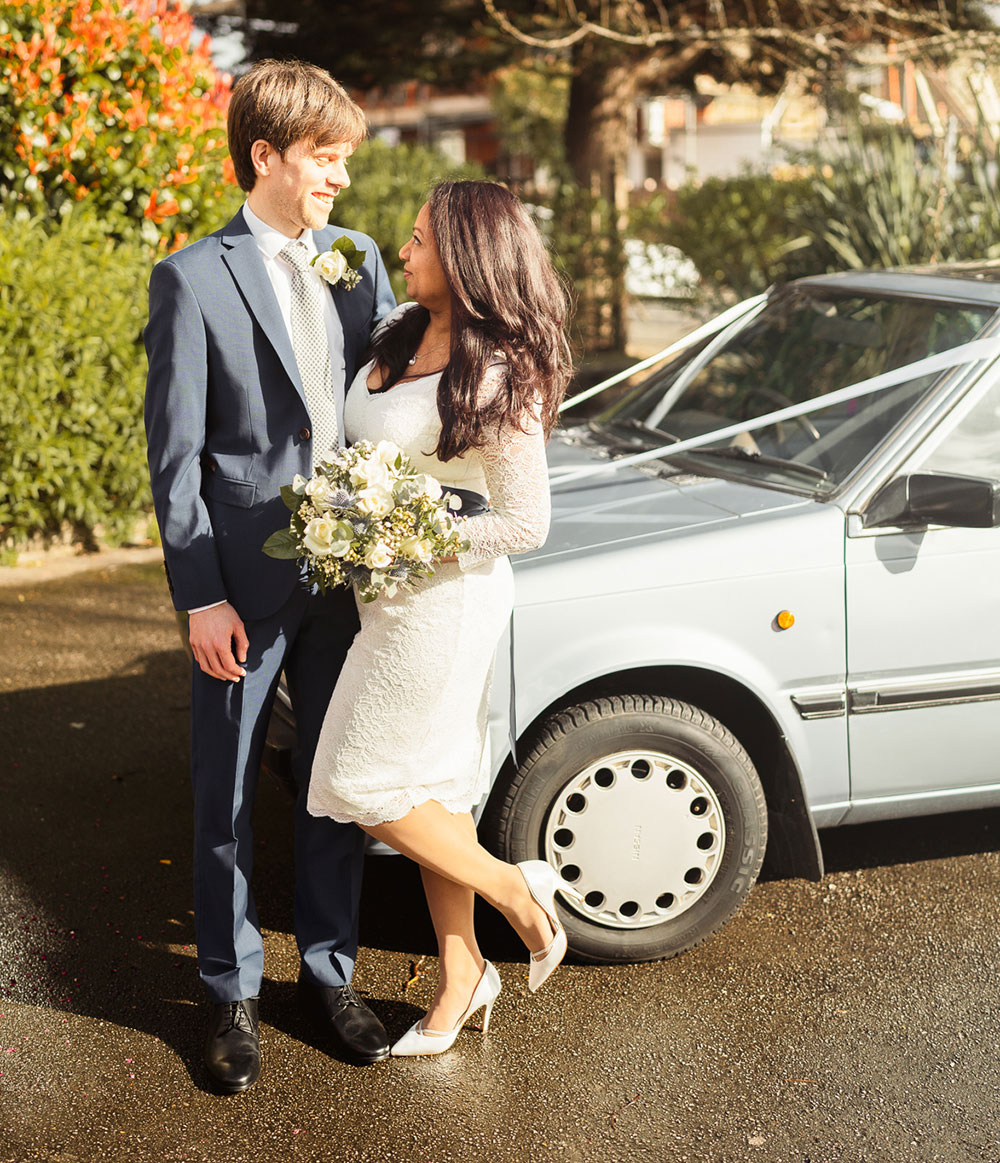 Where did you first meet?
We made first contact through an online dating app but when it came to the first date we couldn't find each other for 30-45 mins! Not the greatest way to kick things off, especially when Pete discovered I hadn't moved an inch to find him - ha ha ha! We watched people skating at Kensington Ice Rink with a cup of coffee but Pete didn't buy me the nice piece of cake on display - he has learnt now! We had one 'moment' at a traffic light. Pete tried to cross before the green man appeared and I grabbed his hand pulling him back, effectively 'saving his life' - wink, wink. He owes me his now. Pete says he felt more connected to me at that moment.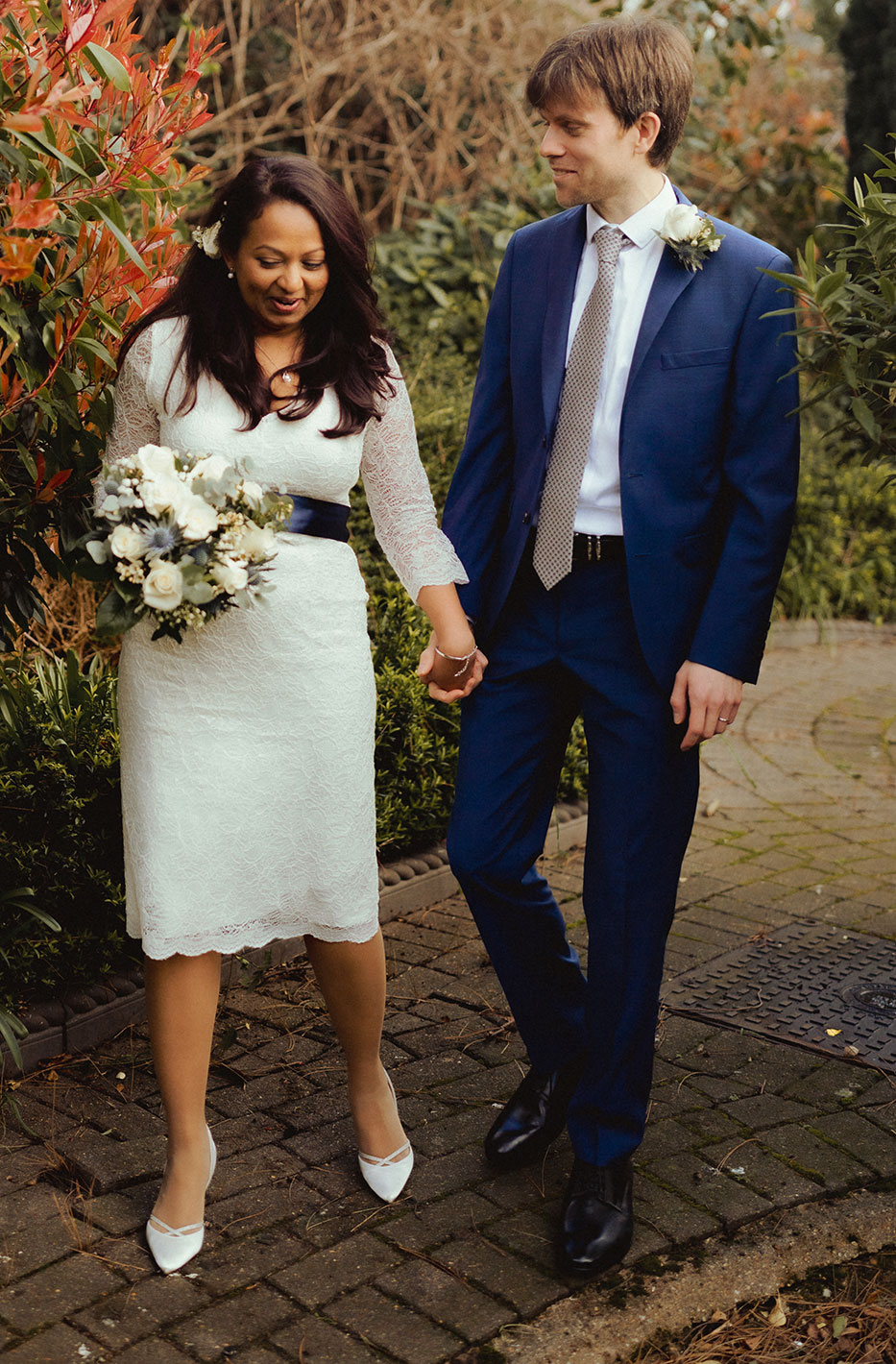 Where did you get married?
We married at our local registry office in Walthamstow. I walked down to an orchestral score from the film, The Lord of the Rings in my father in law's arm and we registered our marriage with Hedwig's Theme from Harry Potter - we both love Lord of the Rings and Harry Potter. We then left the registry office in a classic car (of a family friend who kindly offered) which had been dressed with a white bow. The car was manufactured in the same year I was was born and we got a few car beeps on our way to our reception at West Essex Golf Club.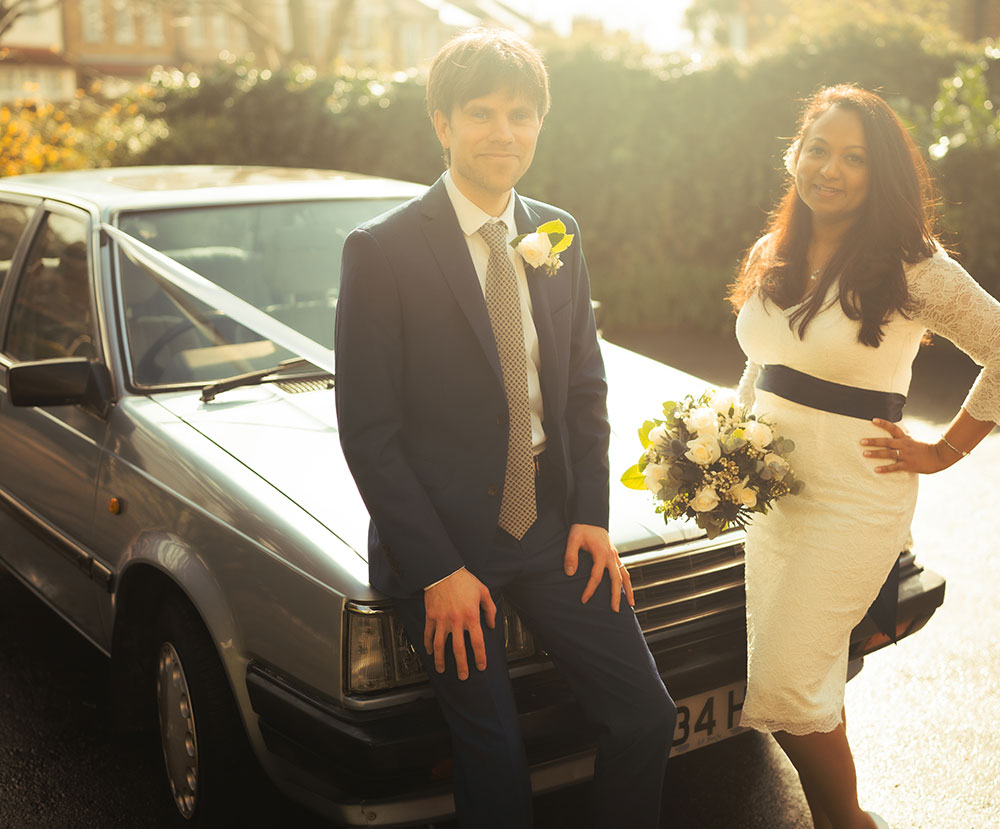 To be honest, organising the reception was the result of an SOS call to Pete's parents to ask if they would take charge - we couldn't face the stress. My dearest in-laws exceeded all of our expectations and it couldn't have felt more special. Pete's dad wrote and read out a poem and Pete's speech (which he was hesitant to do) made all the ladies teary and emotional.


The very next day of our wedding we flew to Sri Lanka to meet and celebrate with my parents and family. We have cherished memories of our special day and our honeymoon in Sri Lanka.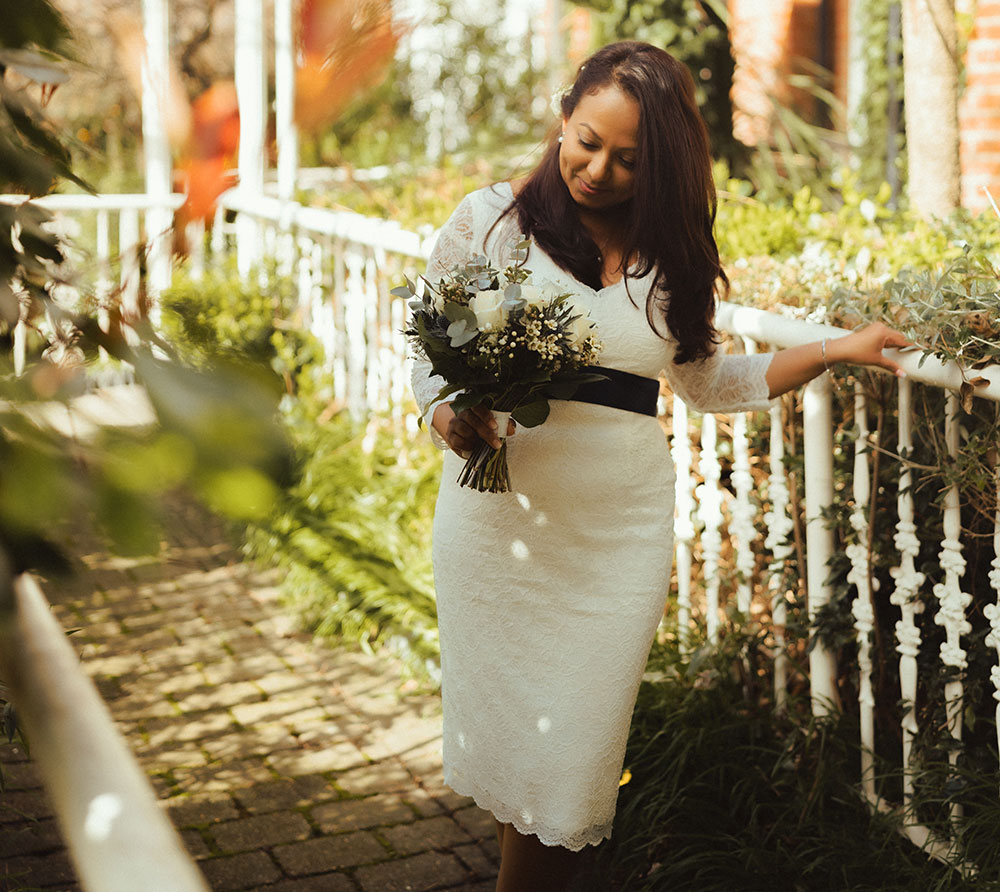 Tell us about the dress!
Long before Pete even proposed to me, I came across this lovely Anya Lace Dress by Alie Street. I loved it and saved the link to purchase when I needed. I love to wear lace and pearls. That was the combo I went for and I always knew Ivory will be my colour. So, this dress ticked all the boxes. Long-tailed complicated princess dresses are not for me. I wanted a simple but elegant dress.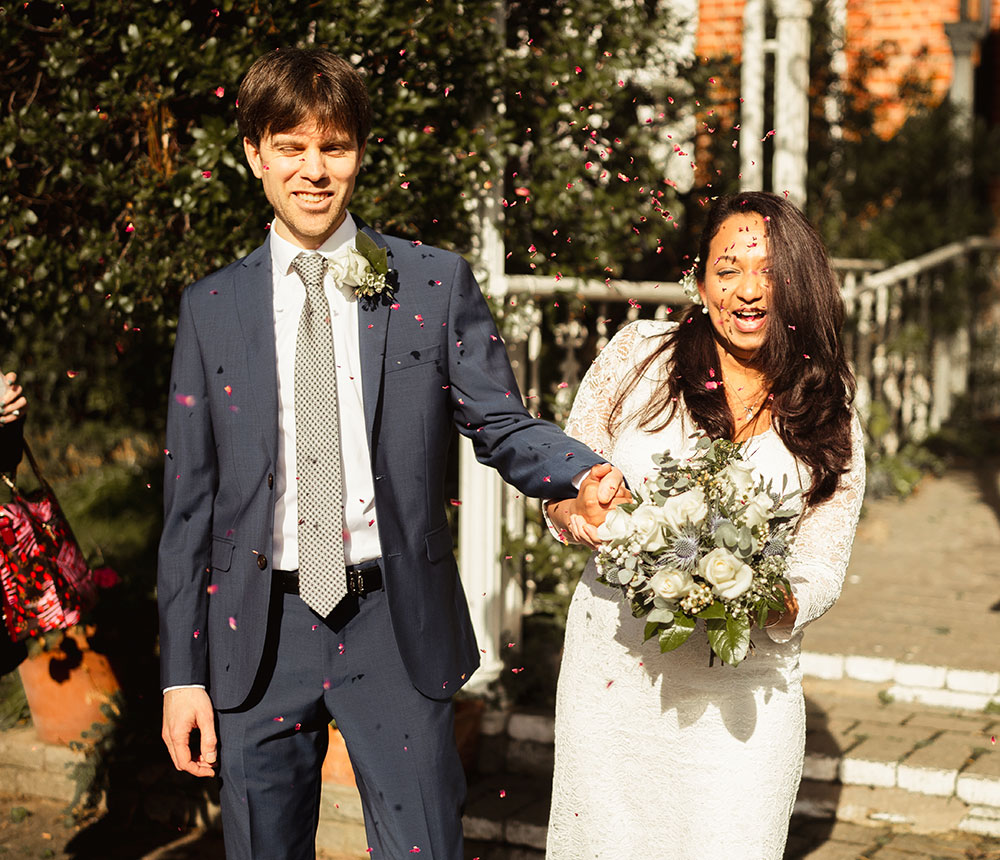 I bought this dress in a size 8-10 and it fitted perfectly, I didn't have to return and try another size. Three days before the wedding I tried the dress again but I felt something was missing and it needed something to give it an extra dimension. Pete was going to wear bright blue and my bouquet would come with some thistles. I decided to accompany the dress with a bit of blue and went for a Midnight Blue Satin Sash by Alie Street, it was exactly what I needed, like I knew Pete was The One. This combo of my Anya lace dress and the satin sash made me feel pretty and confident on our special day!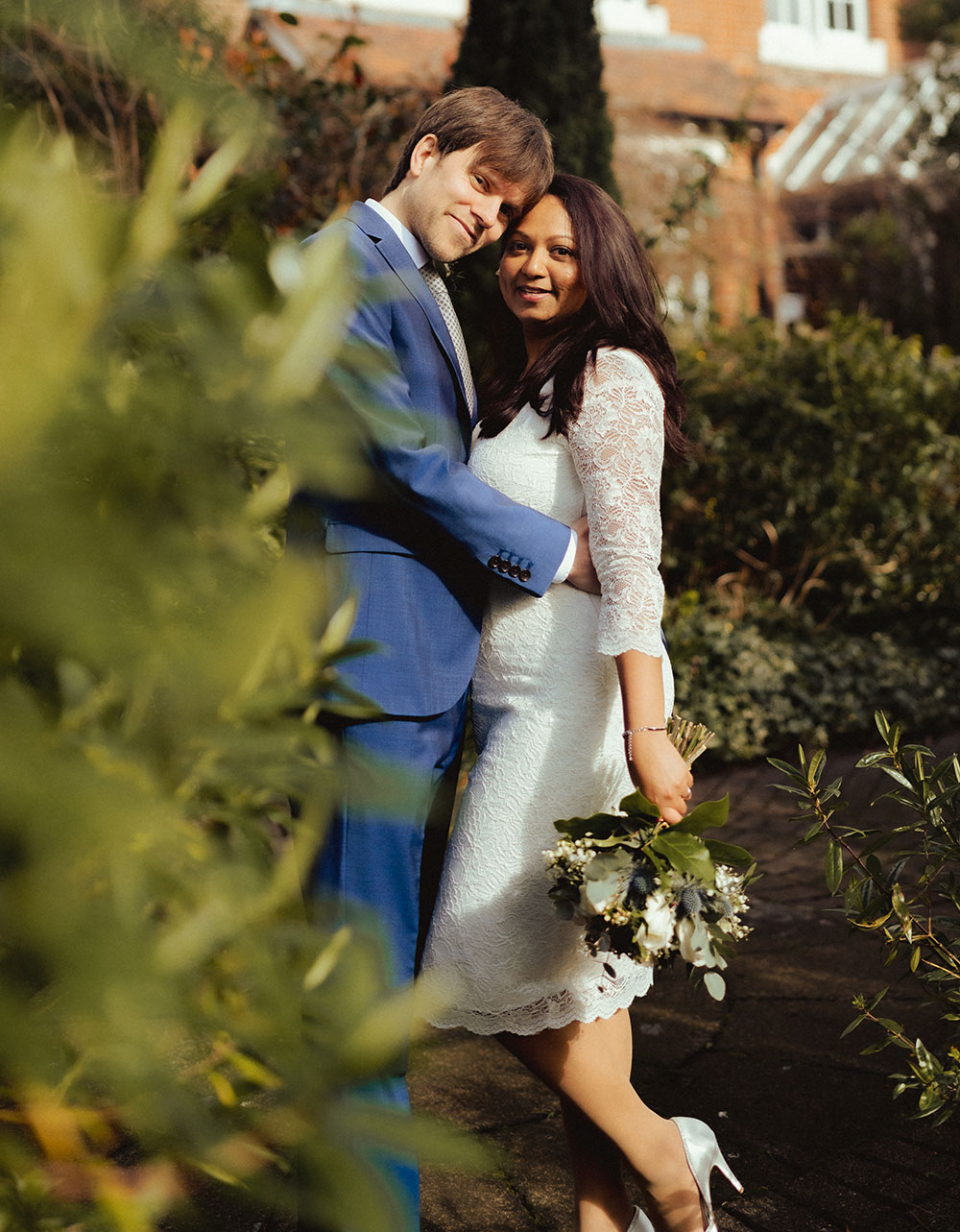 Do you have any advice for brides planning a wedding?
Ensure to choose what makes you happy because you are going to wear this happiness throughout your special day. My family doesn't live in England but I have a lovely mother and father-in-law who helped me with everything; I could trust their opinions and knew they wouldn't just say 'yes'.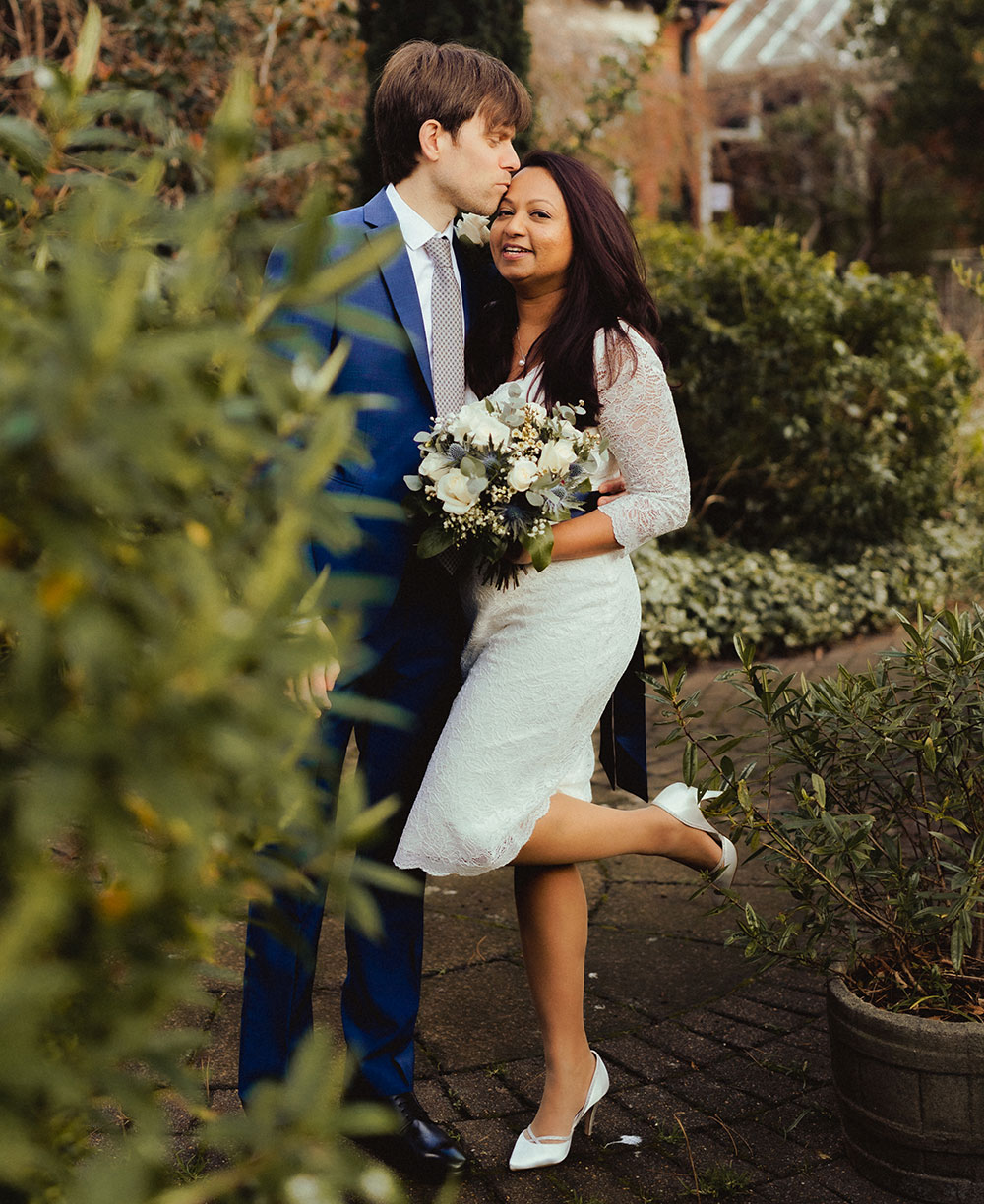 Any other fun facts to share?
We got married the day before Pete's mum's birthday.

The man I married and the man who signed as my witness looked identical - because they are twins: Peter & Paul (my brother-in-law).

I twinned with my wedding cake. We both wore a midnight blue sash.

We engraved our wedding rings with, "And they lived, happily ever after".

I dried my whole bridal bouquet at home to get it framed for prosperity.


Get The Look
So demure, our impeccably tailored empire line wedding dress falls to the knee in beautiful ivory corded lace with a sheen as subtle as lip gloss.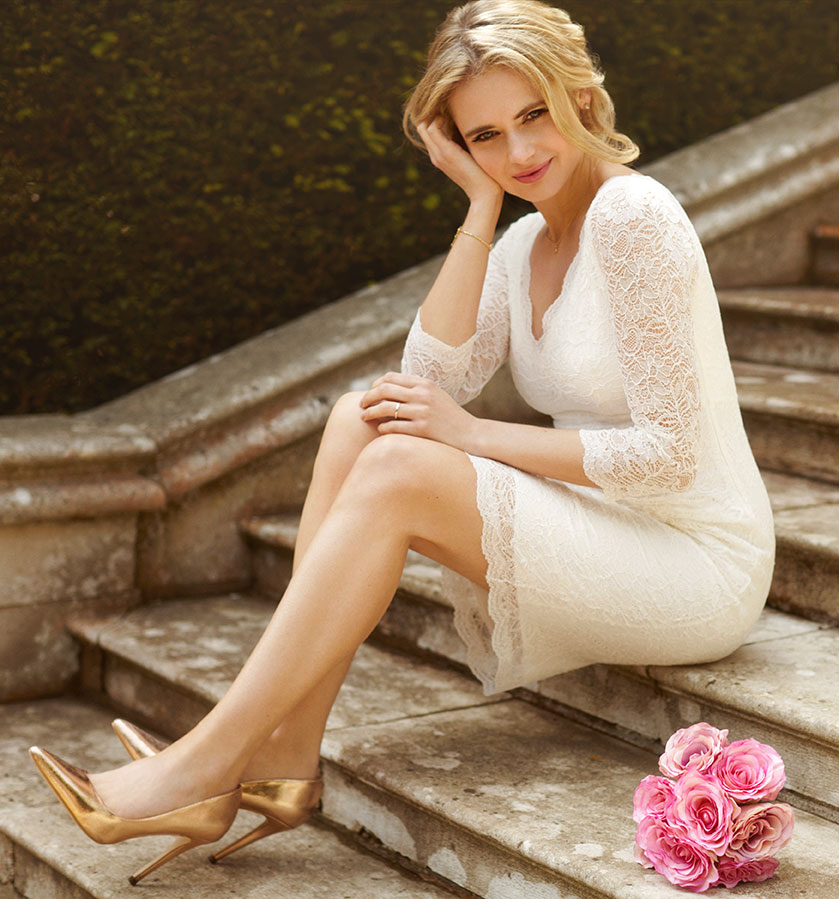 This sleek bridal look works perfectly for a registry office or city wedding. Garner attention with a deep plunging neckline and extravagant scallop trim to the skirt, hem and neckline.


Credits
Florist: The French Flower Company / @thefrenchflowercompany
Photographer: London Wedding Photographer / @rohan_negi_photography
Wedding Cake & Favour Cookies: Marie Bakes / @marie__bakes



Categories: #real-life-brides, #weddings,
« Previous: Saying 'I Do' in Cumbria, UK (Jul, 3rd 2022)
» Next: Love in Barbados (Jul 14th, 2022)
Blog Archive
Made in Britain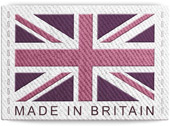 The Alie Street Collection is Designed and Made in Britain
Read more...
Follow Us
Our latest tweets

Twitter
Our latest post
Want a little wardrobe update?? Annie is just PERFECT! Designed to flatter at the waist with a gathered crossover-neckline and fit-and-flare skirt in soft-stretch jersey. 3/4 length sleeves provide extra arm coverage to this neat knee-length dress. #aliestreetlondon #madeinbritain #britishfashion #britishdesign #eveningdresses #occasiondresses #occasionwear #beautifulprints #textiles #floralprints #independentdesigner #smallbusiness #bridalwear #styleinspo #ukfashion #styleblog #bridaldresses #lacedress #lacedresses #laceweddingdress #madeinengland #weddingdressideas #weddinggoals

Facebook