Wedding Bells in New York City
Tuesday, June 07 2022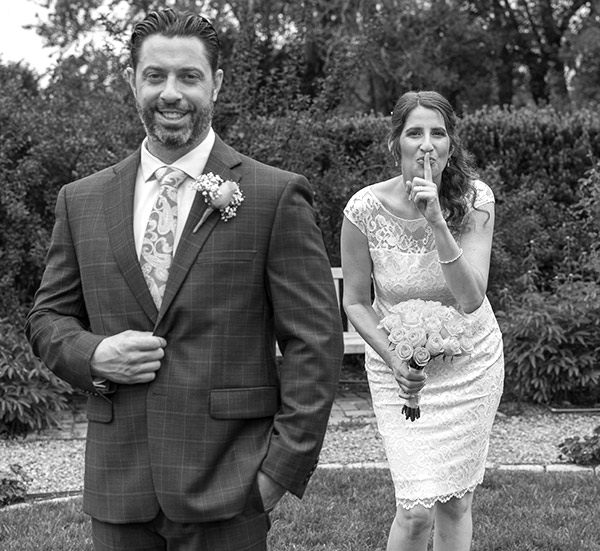 Lisa and John held their wedding celebrations on Long Island in New York City. We love these photos! Lisa wears our ultra chic yet understated wedding style, Amber.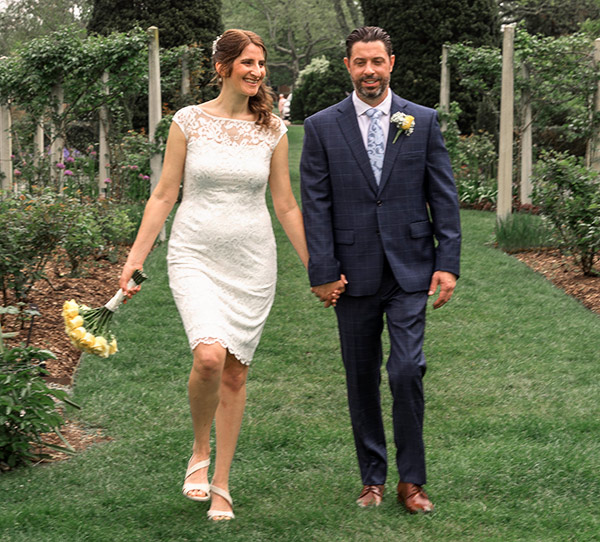 Where did you both meet?
We met online! From the moment we connected, we had instant chemistry. It was a perfect match!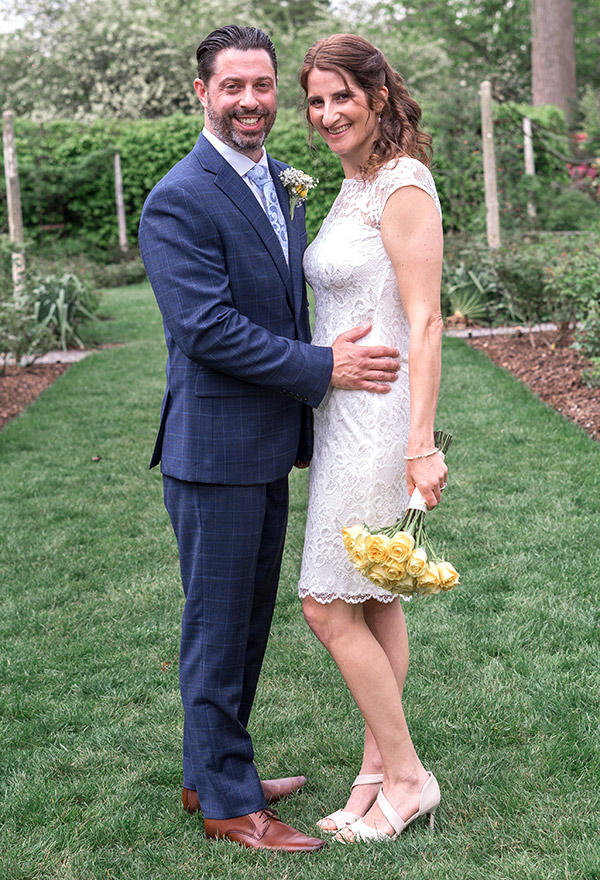 Where did you get married and why did you choose this venue?
We had a small wedding at a Steakhouse on Long Island in NY, with family and friends. It is one of our favourite places to dine and we wanted to share this with our family and friends.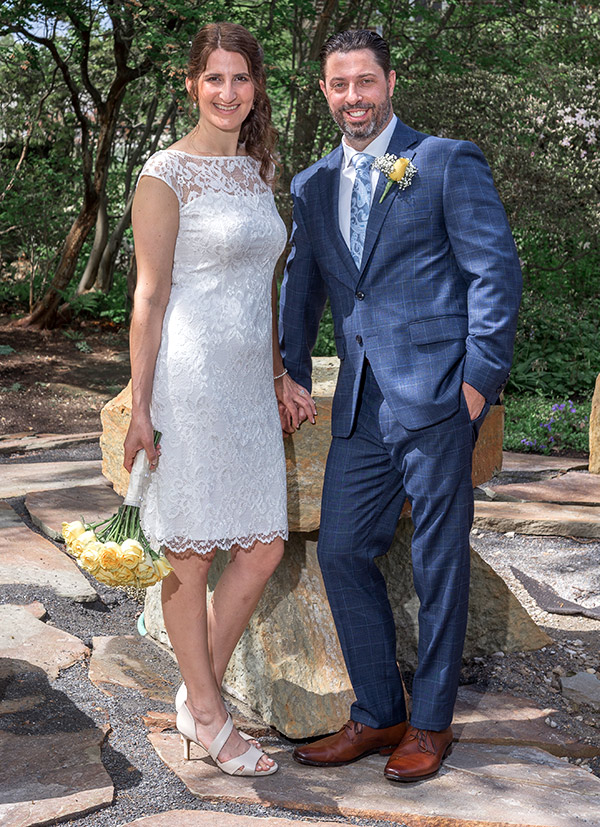 Tell us about the dress!
I knew I did not want to wear a gown. I am 41 and wanted to wear something simple, classy and elegant. A perfect dress for a Sunday afternoon, super comfortable and a perfect fit right out of the box! No alterations needed!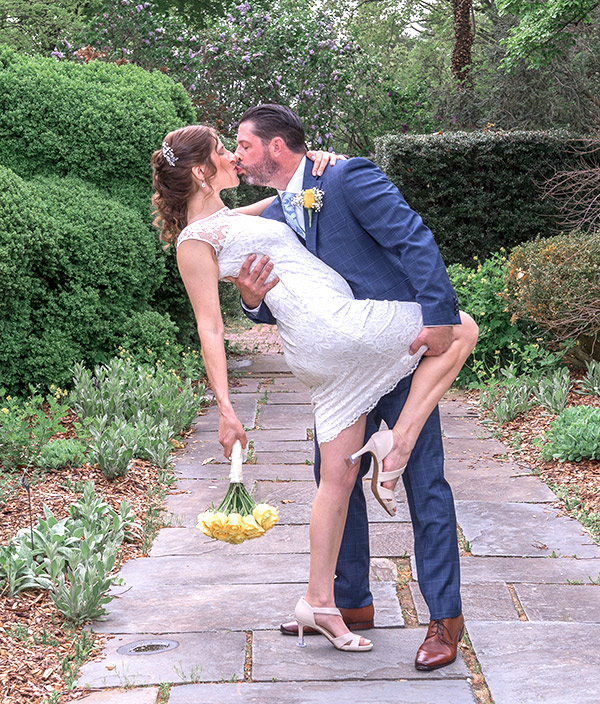 Do you have any advice for other brides planning a wedding?
Enjoy every moment, make it your own and take it all in! It's YOUR day!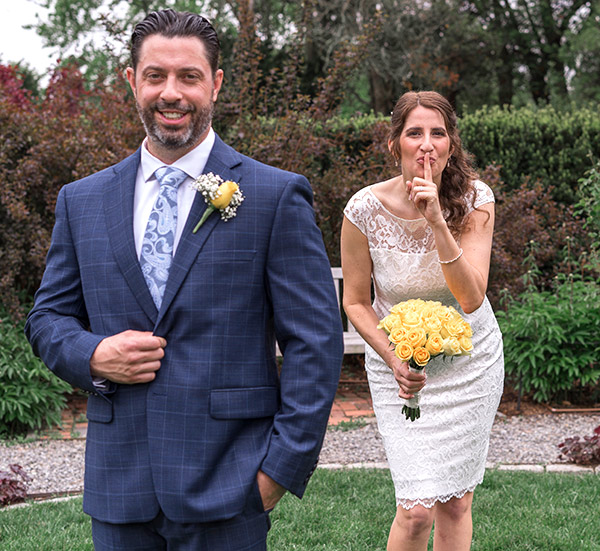 Any other fun facts to share?
Our photographer encouraged us to take pictures at the local gardens before our wedding. We are so glad we listened to him!


Get The Look
Unfussy but highly stylish with the emphasis on the perfect fit and exquisite fabrics. Amber is the perfect wedding dress for the understated bride, subtly sprinkled with wedding day magic. Amber is a beautifully simple yet smart way to say, "I do".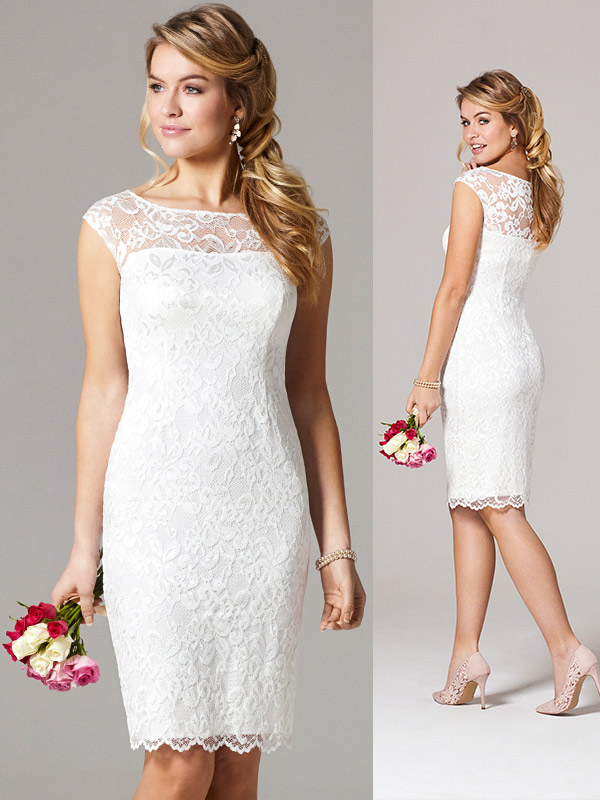 Layers of matt and sheen floral lace are layered over premium Ivory jersey, luxurious and special for your big day. The lining has a subtle sweetheart curve on the bust adding notes of femininity and romance – and a great silhouette.


Categories: #real-life-brides, #bridal, #weddings,
« Previous: A Tale of Romance (May, 16th 2022)
» Next: Saying 'I Do' in Cumbria, UK (Jul 3rd, 2022)
Blog Archive
Made in Britain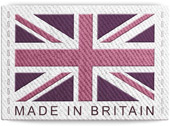 The Alie Street Collection is Designed and Made in Britain
Read more...
Follow Us
Our latest tweets

Twitter
Our latest post
Want a little wardrobe update?? Annie is just PERFECT! Designed to flatter at the waist with a gathered crossover-neckline and fit-and-flare skirt in soft-stretch jersey. 3/4 length sleeves provide extra arm coverage to this neat knee-length dress. #aliestreetlondon #madeinbritain #britishfashion #britishdesign #eveningdresses #occasiondresses #occasionwear #beautifulprints #textiles #floralprints #independentdesigner #smallbusiness #bridalwear #styleinspo #ukfashion #styleblog #bridaldresses #lacedress #lacedresses #laceweddingdress #madeinengland #weddingdressideas #weddinggoals

Facebook