Alie Street at Best of Britannia
Tuesday, October 03 2017
We're thrilled to announce that Alie Street London is exhibiting at Best of Britannia – and we would be delighted for you to join us!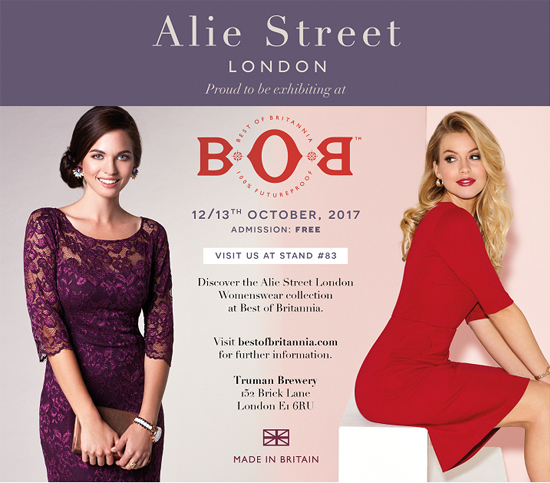 Coinciding with Buy British Day on 12th October, Best of Britannia is an event celebrating the finest emerging and historic British brands who manufacture products in Britain. 
Located just a stones-throw away from the East London Street which inspried our name, we will be exhibiting our Womenswear and Bridal collections.  You will have the opportunity to experience the Alie Street collection first hand, as well as being able to try on before you buy.  Our full collection is available to view online at www.aliestreet.com and if there are any styles that have caught your eye, please let us know your size and we will make sure that these are available on the day :)
With a wide range of beautiful British brands, food and pampering experiences available at the show, why not bring along a friend and enjoy a day of shopping!  
Make sure that you register here for your free ticket.  
Please find the time and date of the show detailed below – we hope to see you there at stand #83!
DATE AND TIME
Thu, Oct 12, 2017, 10:00 AM – 10:30pm 
Fri, Oct 13, 2017, 10:00am - 7:00pm
LOCATION
The Old Truman Brewery
152 Brick Lane
London
E1 6RU
We hope to see you there!
DISCOVER OUR STORY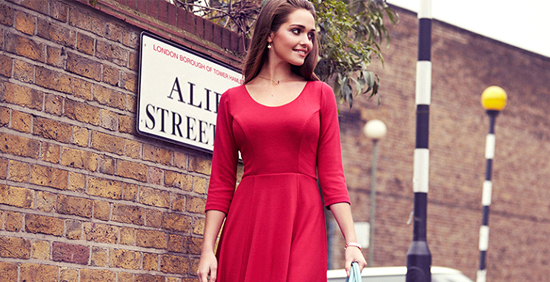 At Alie Street we give you the opportunity to feel beautiful, special, confident and glamorous in impeccably made dresses, whatever the occasion.

Whether you are looking for a red carpet gown or a dream wedding dress, trust in a brand that offers knowledge and exceptional customer service to help you feel fabulous for that special event.

Launched by Tiffany London, founder of award-winning sister company Tiffany Rose, Alie Street brings a wealth of experience to beautiful, classic and elegant gowns and dresses, designed and made in Britain for you to cherish.
OUR HISTORY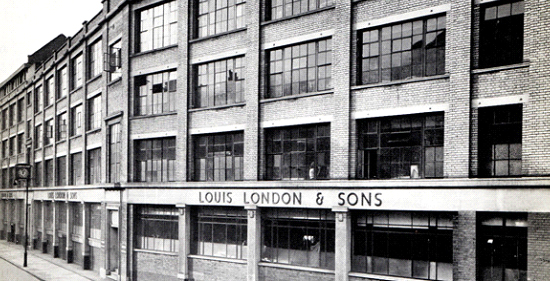 Founded in 2015, Alie Street takes its name from the East London street originally home to family fashion label, Louis London & Sons. Founded by Tiffany's great-great-grandfather in 1859, Louis London & Sons was a thriving business, exporting high quality British designs across the world from its factory on Alie Street.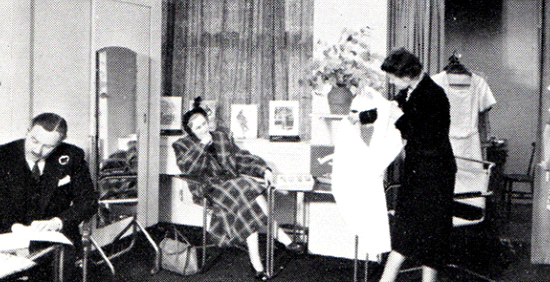 MADE IN BRITAIN | MADE WITH LOVE
The Made In Britain concept is as important to Tiffany today, as it was to her grandfather in the heyday of British manufacturing.
"We pride ourselves on being a British heritage brand, with mindful ethics and impeccable style."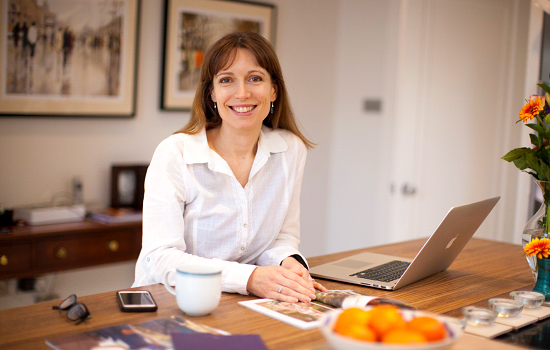 Every element of our designs, (from initial sketch, pattern-making, sampling and fitting) takes place at our studios in Surrey. We work exclusively with British manufacturers, having over many years developed a team of highly skilled and experienced UK partners, trusted to create the finest of garments with care, skill and precision.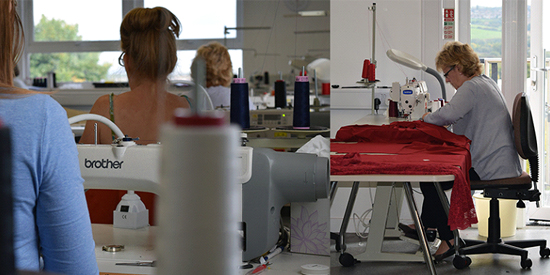 We are extremely proud that the entire Alie Street Collection is made in Britain. We currently work with six talented garment specialists across Britain, each with a unique set of skills and specialist experience working with different fabrics such as premium jerseys, silks and chiffon.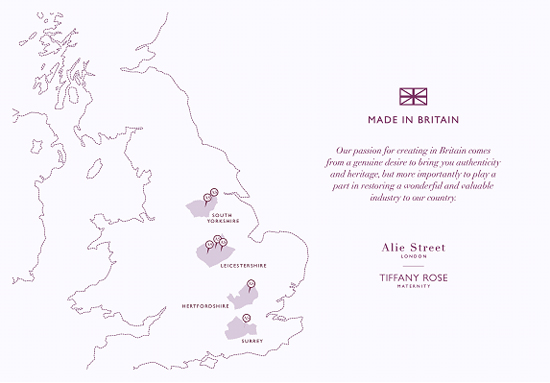 As customers ourselves we care a lot about how and where our clothing is made, so we think it important that our occasion wear brand is breathing new life into an industry which was once one of Britain's largest providers of employment, especially for women. With many of the essential skills being centered around the industrial heartlands of Britain where unemployment is relatively high, we are investing in talent that may otherwise be lost.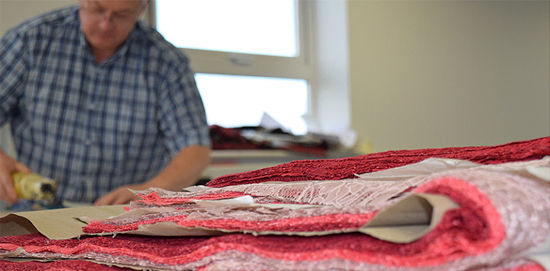 Our insistence on keeping our production on British soil helps preserve our most precious home-grown talents and we aim to keep it that way.
WORKING WITH PEOPLE WHO SHARE OUR PASSION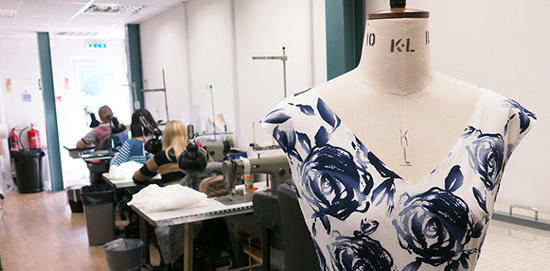 From our lovely design studio in Surrey, the small, dedicated team has become expert on dressing pregnant women in the most glamorous and flattering way. Every element of our designs from the initial hand sketched ideas to pattern-cutting, sampling and fitting to models, takes place here to retain bespoke craftsmanship.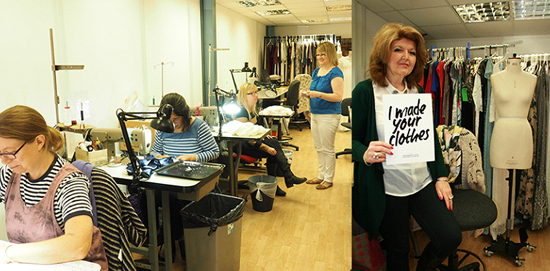 ROYAL RECOGNITION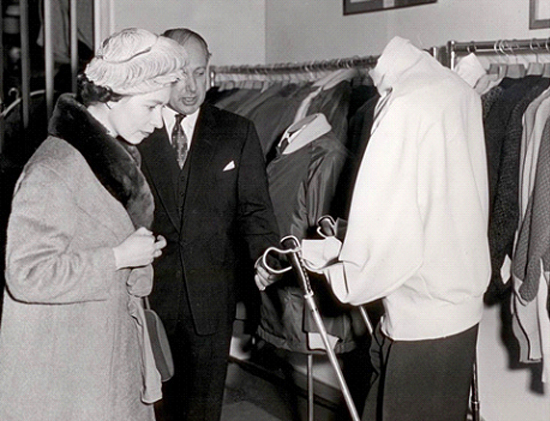 In 1959 HRH Queen Elizabeth II visited Louis London & Sons to mark the centenary of the business. Photographed with HRH Queen Elizabeth II is Tiffany's grandfather, Louis London, who was the third generation to run Louis London & Sons.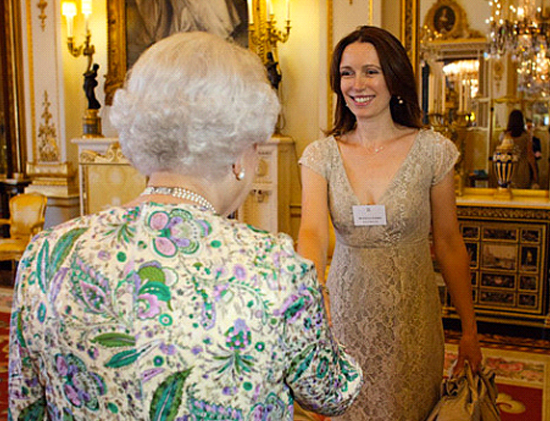 Some fifty four years later in 2013, Tiffany London accepts the Queen's Award for Enterprise (International Trade) from HRH Queen Elizabeth II at Buckingham Palace in recognition of the success of her own British fashion label, Tiffany Rose.
The Alie Street collection is available from www.aliestreet.com and select stockists worldwide. 
Discover the latest collection, here.
Categories: #,
« Previous: Drapers Independents Awards 2017 (Sep, 20th 2017)
» Next: Festive Style Guide (Oct 17th, 2017)
Blog Archive
Made in Britain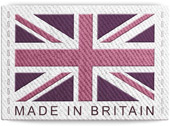 The Alie Street Collection is Designed and Made in Britain
Read more...
Follow Us
Our latest tweets

Twitter
Our latest post
Want a little wardrobe update?? Annie is just PERFECT! Designed to flatter at the waist with a gathered crossover-neckline and fit-and-flare skirt in soft-stretch jersey. 3/4 length sleeves provide extra arm coverage to this neat knee-length dress. #aliestreetlondon #madeinbritain #britishfashion #britishdesign #eveningdresses #occasiondresses #occasionwear #beautifulprints #textiles #floralprints #independentdesigner #smallbusiness #bridalwear #styleinspo #ukfashion #styleblog #bridaldresses #lacedress #lacedresses #laceweddingdress #madeinengland #weddingdressideas #weddinggoals

Facebook