Drapers Independents Awards 2017
Wednesday, September 20 2017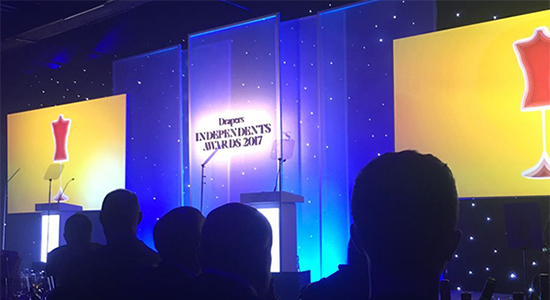 If you follow us over on Facebook you'll know that in celebration of London Fashion Week, we've been taking you behind the scenes of Alie Street to give you a glimpse of what the team wore to attend the Drapers Independents Awards in London earlier this week.
We were absolutely delighted to be nominated for Womenswear Brand of the Year and the team each chose their favourite Alie Street dresses to celebrate at The Brewery alongside the other finalists.
Each day of London Fashion Week we showcased our favourite Alie Street party dresses, and showed you how we styled them in our own individual way for this prestigious event!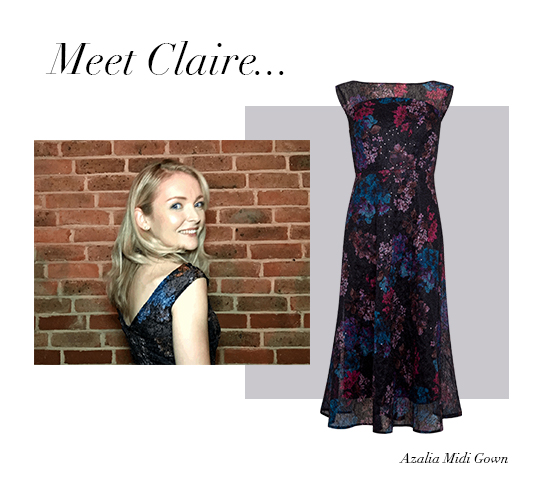 Claire, our PR and Marketing Manager, chose to wear our Azalia Midi Gown in Oriental Bloom to the Drapers Independents Awards...
"I love the A-line midi skirt and subtle sparkle in the Azalia. I chose a pair of electric blue shoes to add a pop of colour. Wearing vintage-inspired pieces is always so fun and the Azalia is just perfect for twirling!"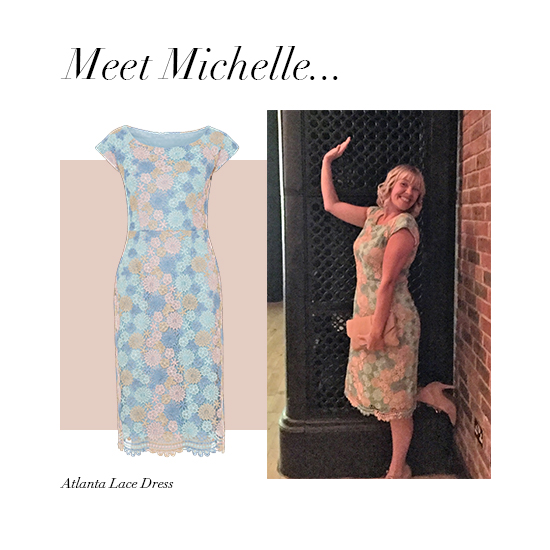 Michelle is our International Business Development Manager, here's why she chose the Atlanta:
"'I chose to wear the Atlanta to the awards for a few reasons! Clinging onto the last days of anything that resembles Summer lead me to the bright and beautiful pastels of this dress. Amazing colours and although this design is created with a gorgeous floral lace it is super comfortable to wear. I loved it!"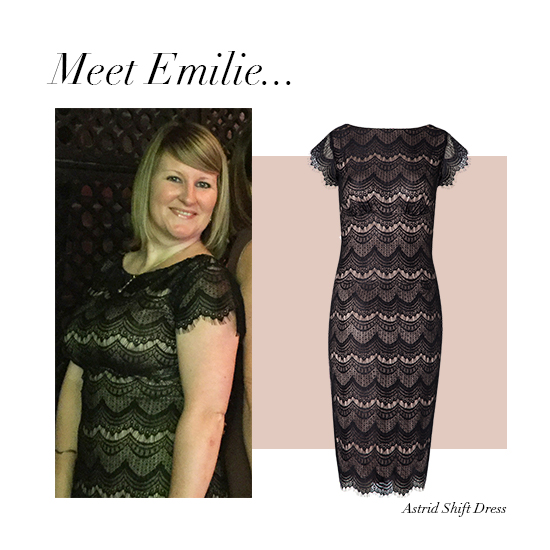 Emilie, our Customer Services Manager, wore the Astrid Shift Dress.
"I chose the Astrid as it's very comfortable and so flattering! I've worn this dress on so many occasions, it's very easy to wear and the perfect alternative to the little black dress. It's definitely a wardrobe staple!"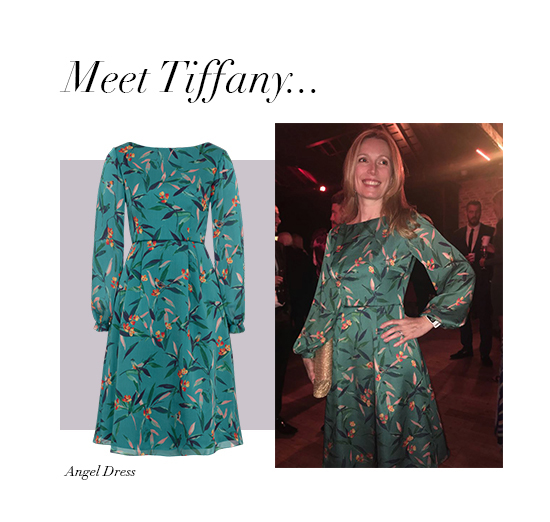 Tiffany, founder of Alie Street and sister brand Tiffany Rose Maternity, chose to wear the Angel Dress to the Drapers Independents Awards...
"So many things I love about this dress! I can't resist the super-bold colourful print - especially on this silky smooth fabric. The nipped in waist, flared skirt and bell sleeves gave me confidence at the awards - and didn't hold me back from feasting on a 3 course lunch!"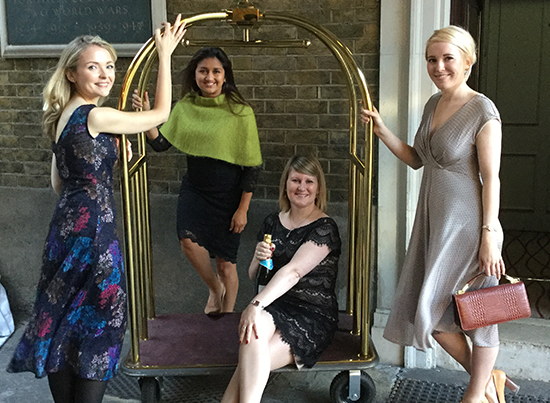 We've loved sharing our different looks with you for London Fashion Week.

Stay tuned for more style inspiration from the Alie Street team!
Categories: #news, #as-seen-on, #awards, #my-stylist, #our-friends,
« Previous: Win with Jardine of London and Alie Street (Aug, 1st 2017)
» Next: Alie Street at Best of Britannia (Oct 3rd, 2017)
Blog Archive
Made in Britain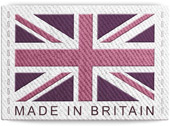 The Alie Street Collection is Designed and Made in Britain
Read more...
Follow Us
Our latest tweets

Twitter
Our latest post
Want a little wardrobe update?? Annie is just PERFECT! Designed to flatter at the waist with a gathered crossover-neckline and fit-and-flare skirt in soft-stretch jersey. 3/4 length sleeves provide extra arm coverage to this neat knee-length dress. #aliestreetlondon #madeinbritain #britishfashion #britishdesign #eveningdresses #occasiondresses #occasionwear #beautifulprints #textiles #floralprints #independentdesigner #smallbusiness #bridalwear #styleinspo #ukfashion #styleblog #bridaldresses #lacedress #lacedresses #laceweddingdress #madeinengland #weddingdressideas #weddinggoals

Facebook