Cocktail Dresses
Thursday, May 13 2021

World Cocktail Day is a global celebration of simply that, COCKTAILS (yay!). Why May 13th? Well, a very special day (way back when) - 13th May 1806, to be precise – marked the publication of the first definition of a cocktail: "A stimulating liquor, composed of spirits of any kind, sugar, water and bitters".


So, we've taken a look at some of our bestselling 'cocktail' occasion dresses here at Alie Street and have indulged in a fun (and slightly distracting) time working out that if a dress represents a cocktail, which one would it be?


BTW, if like us, you're now feeling an urge to whip out the ice cubes, we've included links to the cocktail recipes below. Enjoy!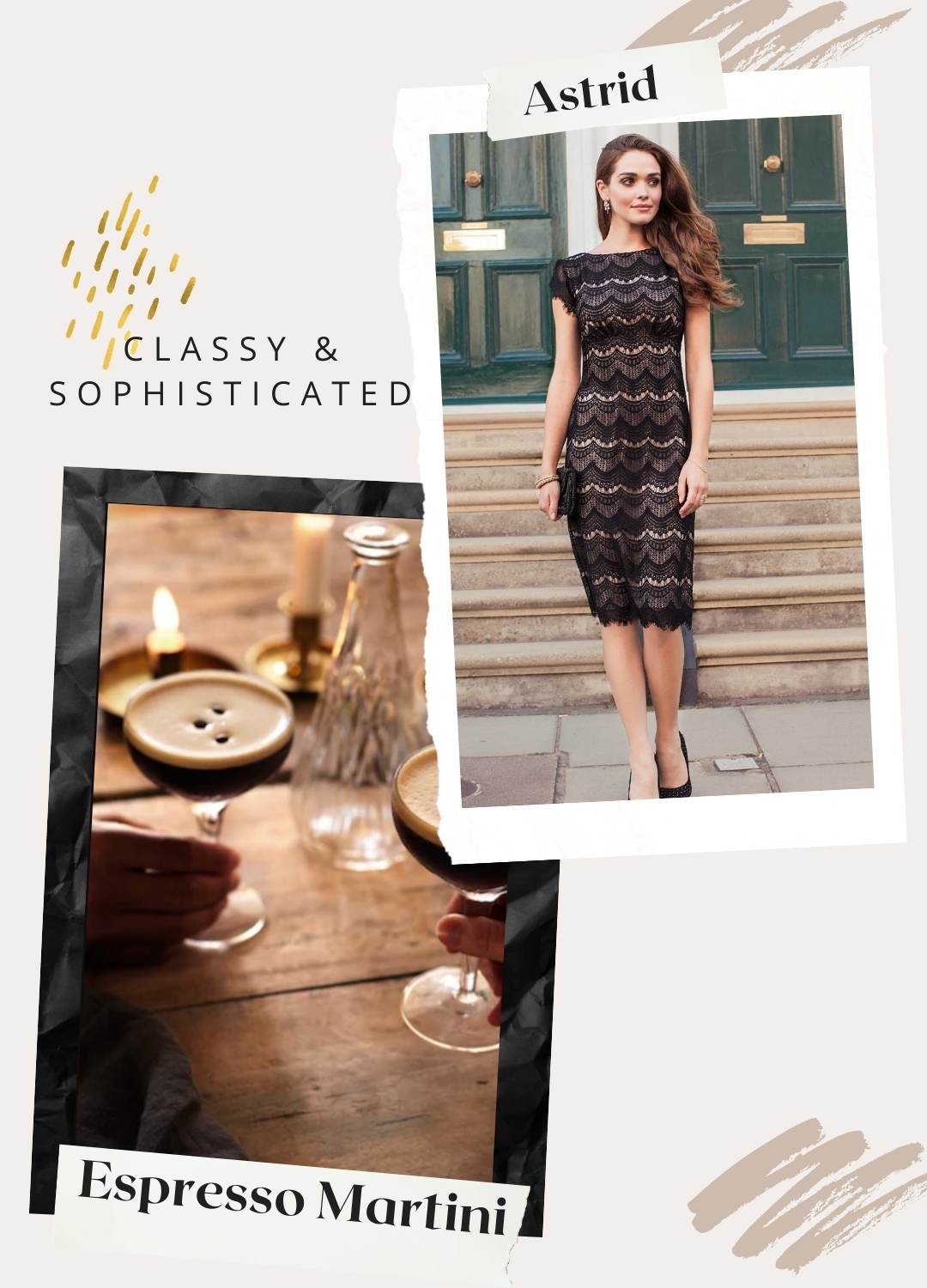 Astrid Dress

Classy, sophisticated and everyone's favourite, the Astrid dress makes the perfect pair with an Espresso Martini.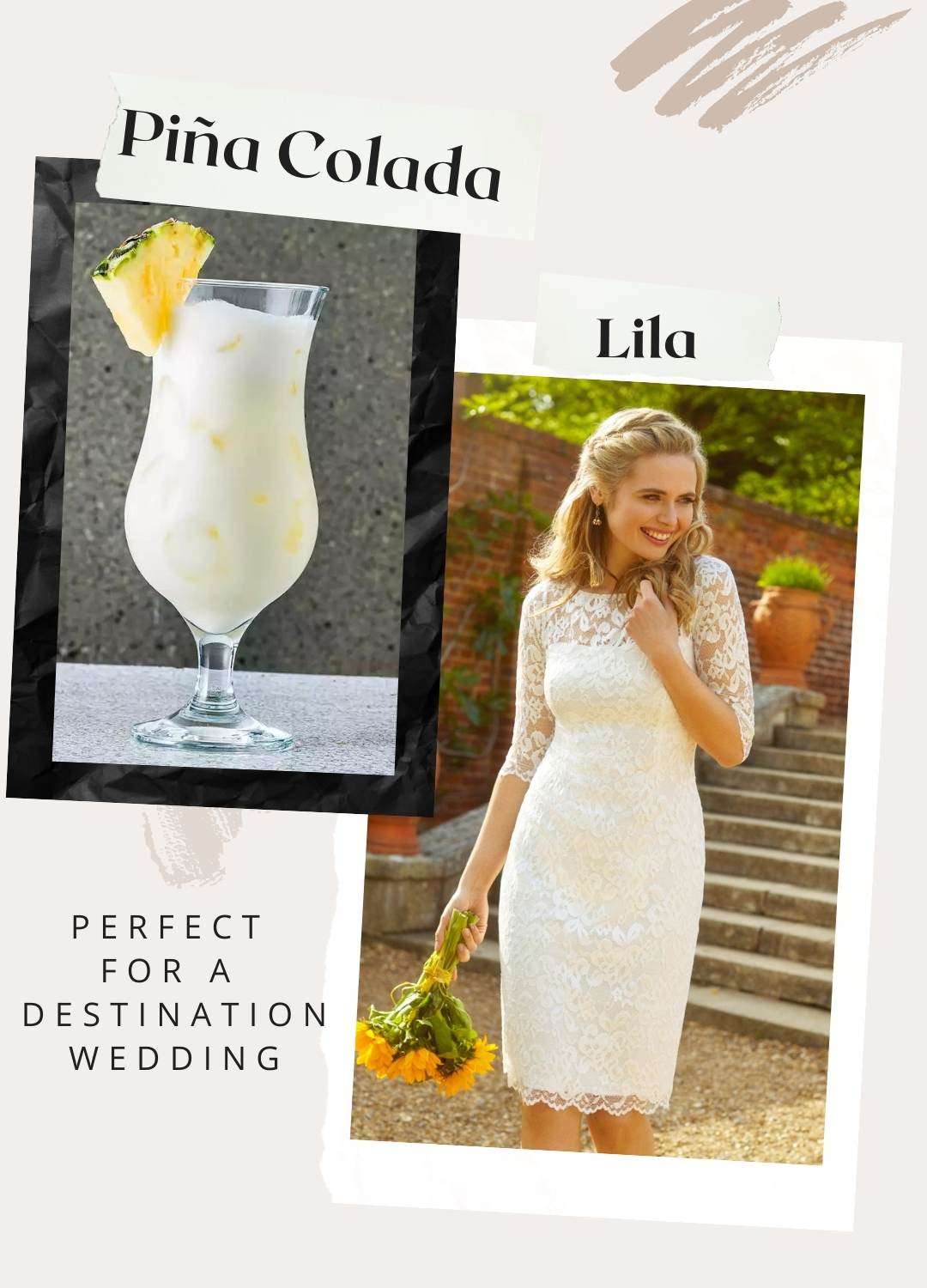 Lila Dress in Ivory

Our Lila dress (complete with sunflowers) transports us to dreamy tropical climes – whether cocktail party or a destination wedding … it simply has to be the Piña Colada.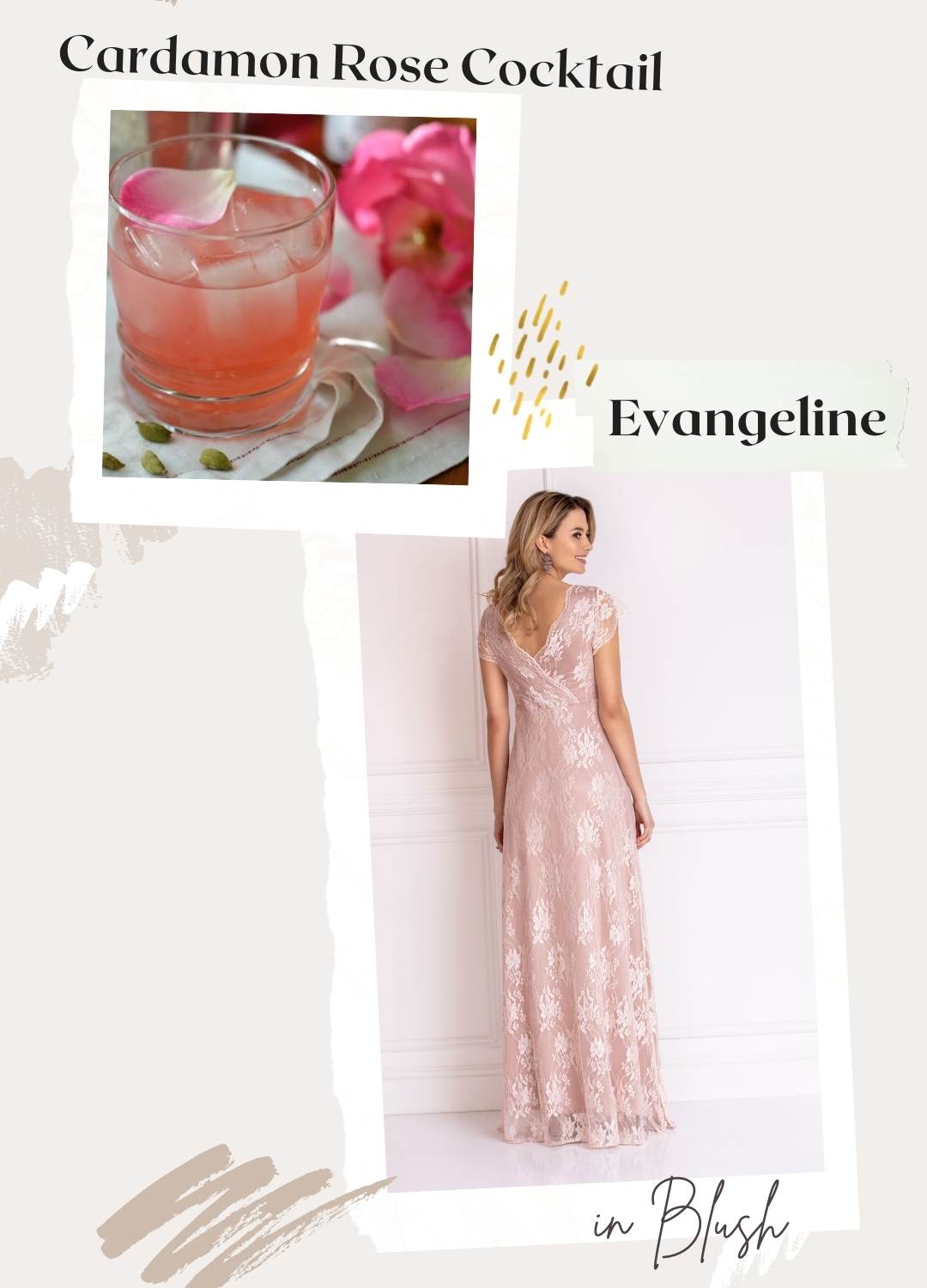 Evoking hints of soft rose, this muted blush shimmer gown is calling for fragrant flavours. Sip on a Cardamon Rose Cocktail and immerse yourself in a haven of florals.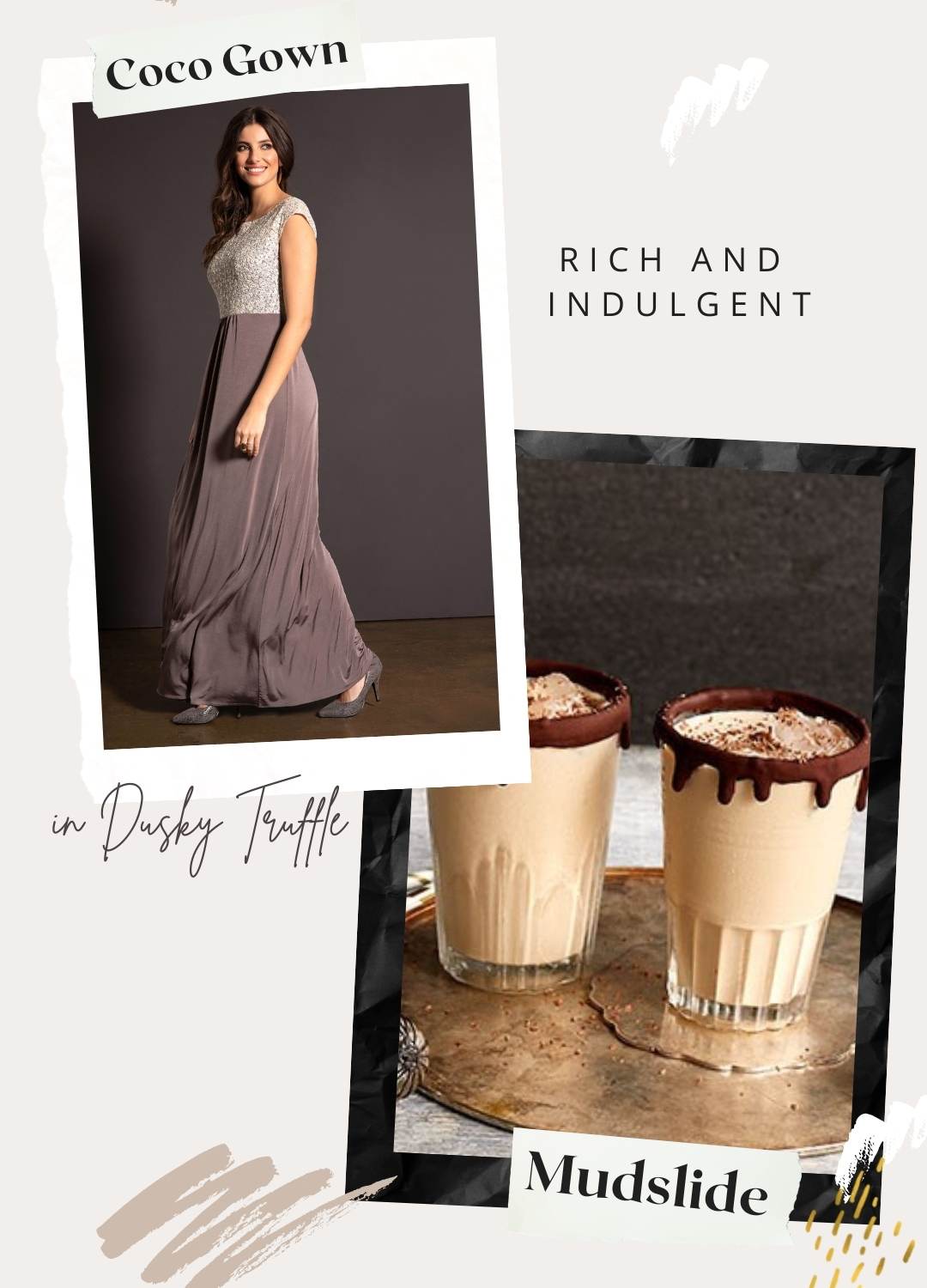 We thought this would be an easy one, but oh which chocolate laced cocktail to choose from!? The vote has spoken: Mudslide.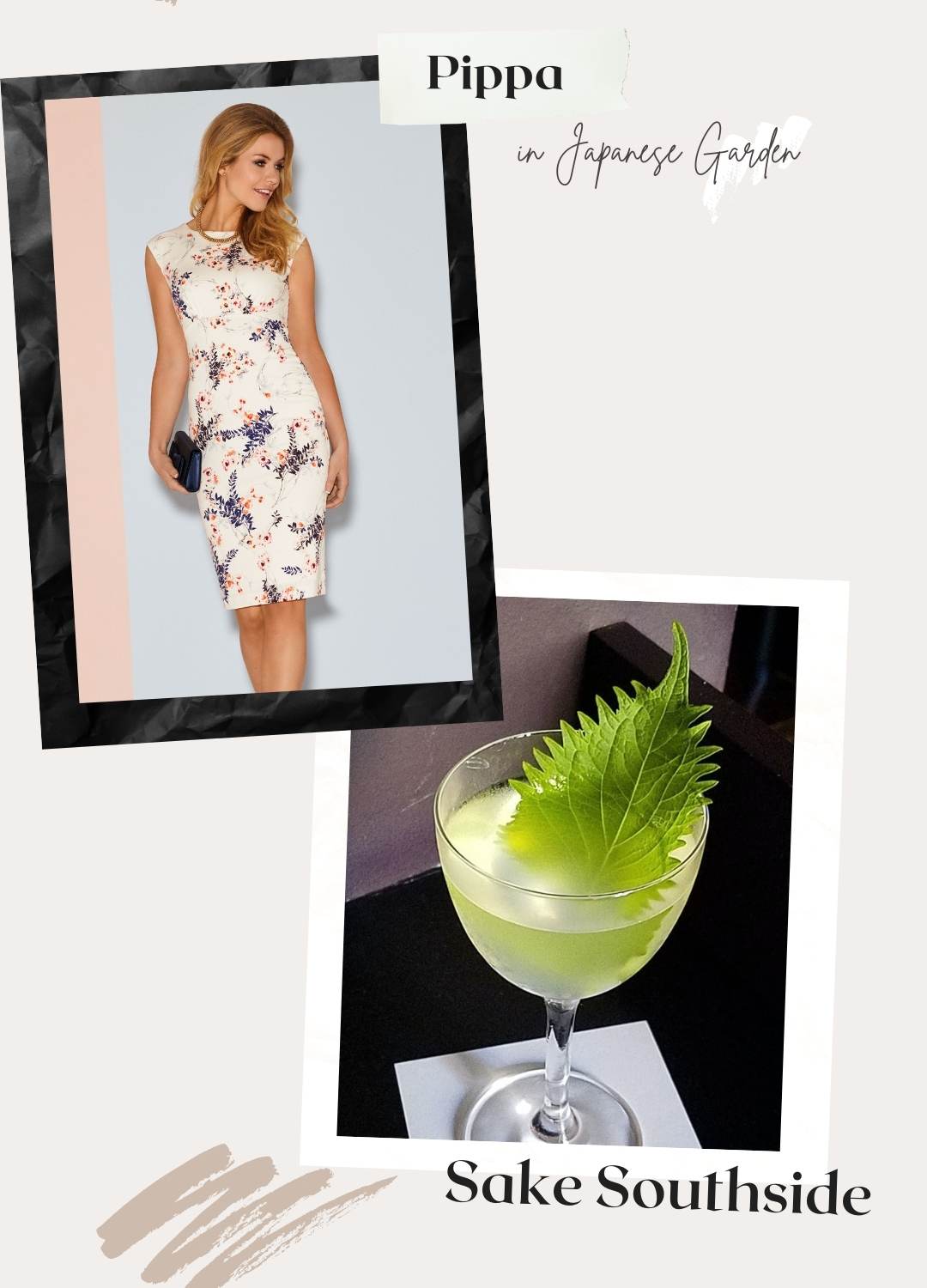 This signature Tiffany Rose print breathes Japanese inspired blossom. Transport yourself to the Sakura trees and tranquil gardens whilst sipping a Sake Southside cocktail.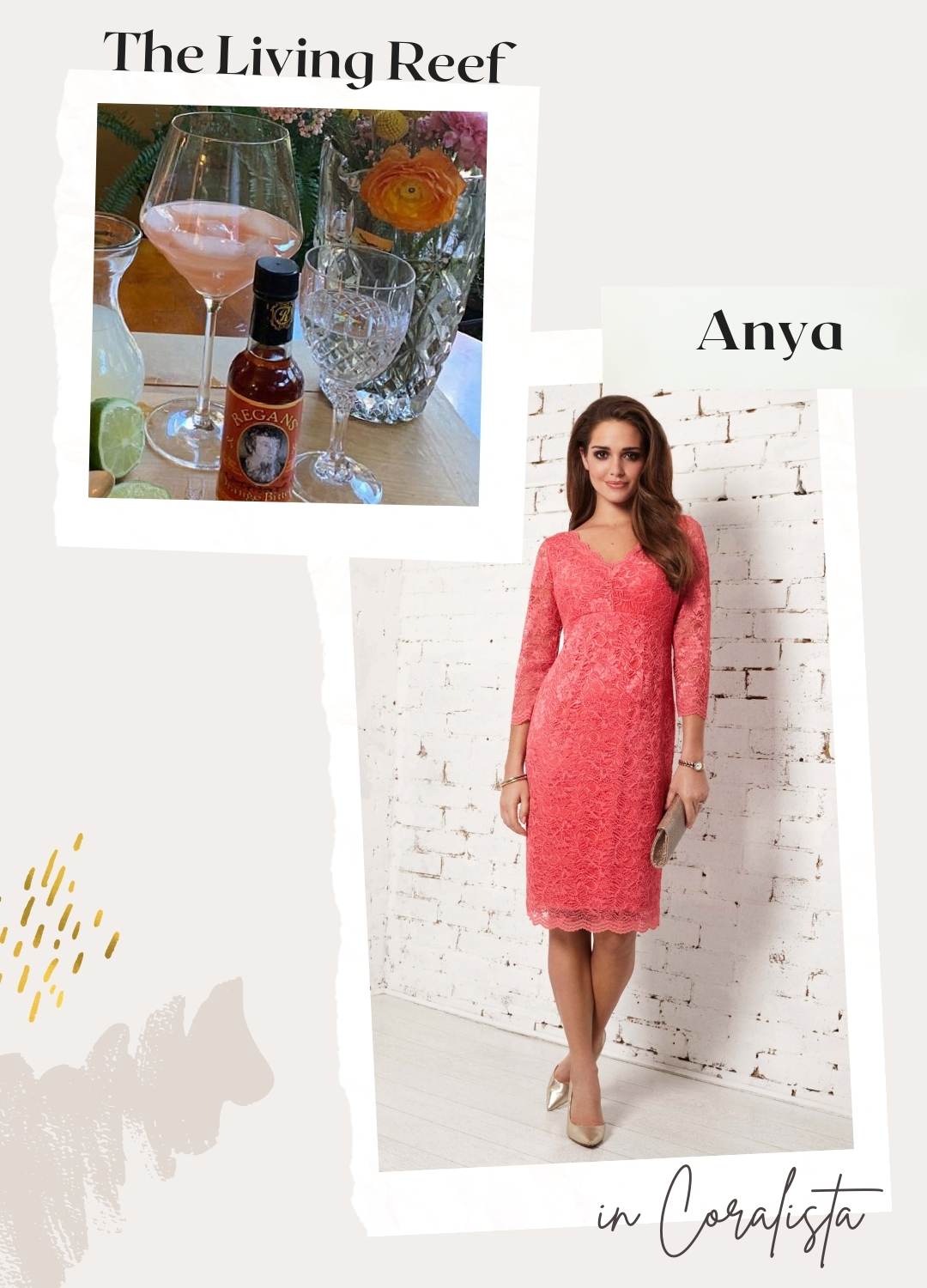 Anya Dress in Coral

Unleash the coralista in you this Spring. Our Anya dress will take centre stage at any event, so amp up the energy with a Living the Reef cocktail duo.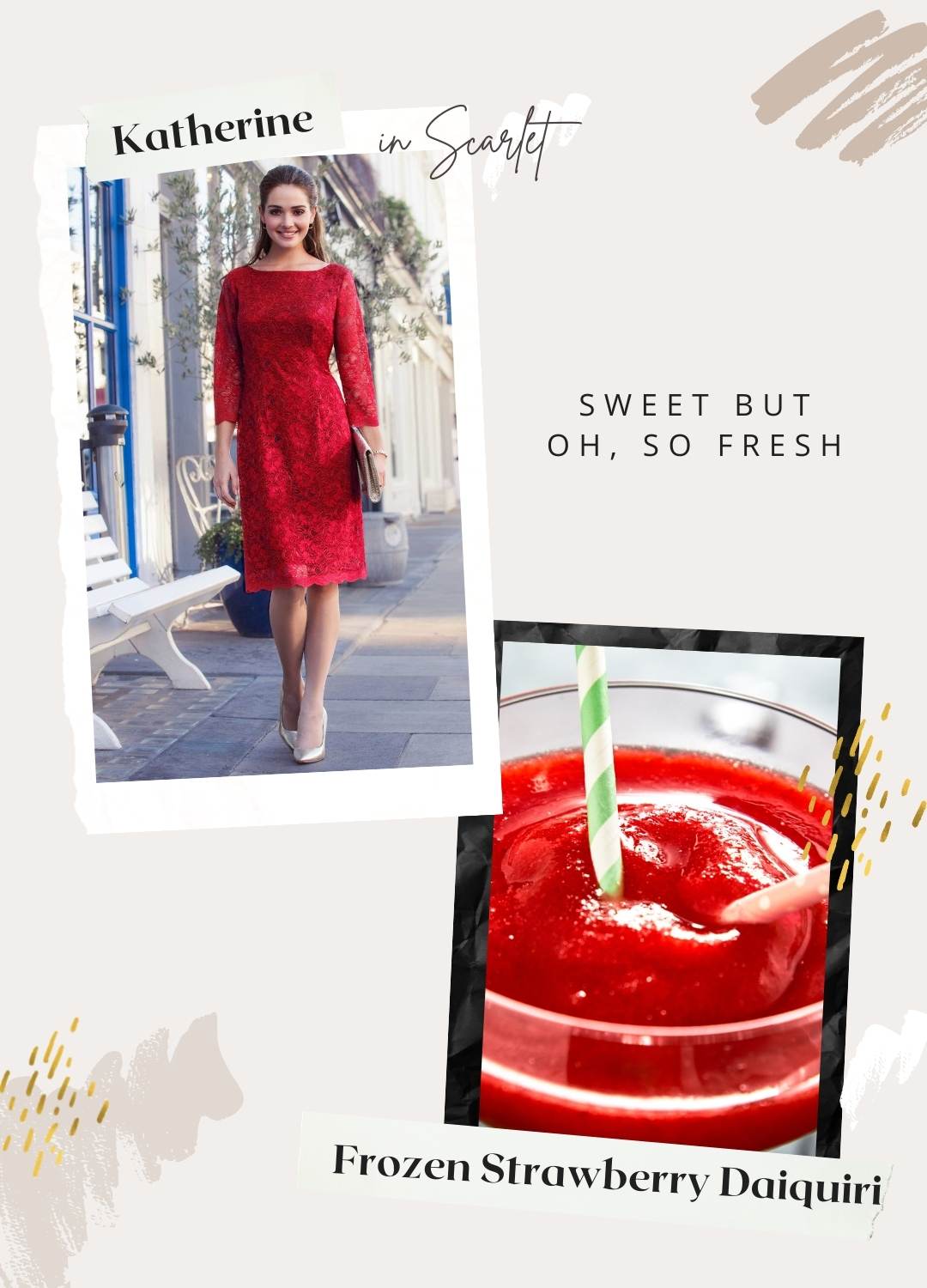 Katherine in Scarlet

Last but not least, a cocktail dress essential: the Katherine dress in scarlet. We've paired this vibrant lace dress with a sweet but oh so fresh, Frozen Strawberry Daiquiri.


We hope you enjoyed reading this as much we enjoyed researching …. we're now off to find a bar. see you there?!


If you have any questions about the dresses featured above, please feel free to reach out to us via hello@aliestreet.com or message us on our social channels.

Facebook
,
Instagram
or
Twitter.

We please ask that you drink responsibly!

Categories: #party,
« Previous: Sash-ay down the aisle (May, 7th 2021)
» Next: A Spring Micro wedding (May 28th, 2021)
Blog Archive
Made in Britain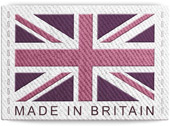 The Alie Street Collection is Designed and Made in Britain
Read more...
Follow Us
Our latest tweets

Twitter
Our latest post
Want a little wardrobe update?? Annie is just PERFECT! Designed to flatter at the waist with a gathered crossover-neckline and fit-and-flare skirt in soft-stretch jersey. 3/4 length sleeves provide extra arm coverage to this neat knee-length dress. #aliestreetlondon #madeinbritain #britishfashion #britishdesign #eveningdresses #occasiondresses #occasionwear #beautifulprints #textiles #floralprints #independentdesigner #smallbusiness #bridalwear #styleinspo #ukfashion #styleblog #bridaldresses #lacedress #lacedresses #laceweddingdress #madeinengland #weddingdressideas #weddinggoals

Facebook