Alice & James
Wednesday, December 09 2020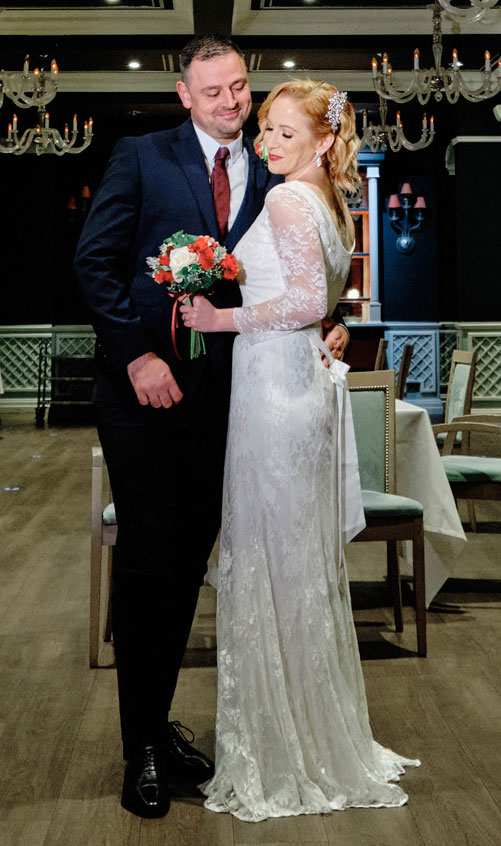 Alice & James Benton

This month we celebrate the wedding of Alice and James who married in December 2020.


Where did you both meet?
James and I met at work around 5 1/2 years ago. I'm a mental health nurse, and he started at my workplace as a volunteer before being offered a job. I fancied him straight away, but so did a lot of others so I waited a while before letting him know! Didn't want to give him too much of an ego. We worked well together and had our first kiss after a work Christmas party in a shared taxi in 2015. Maybe another reason we like Christmas so much. The rest is history! We don't work together any more!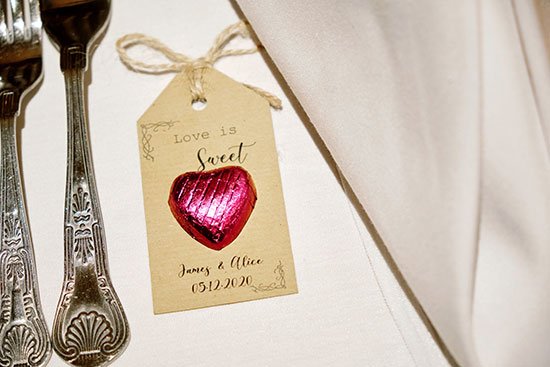 Where did you marry?
We had our ceremony at St Joseph's Catholic Church in Bromley, & our reception at The Bromley Court Hotel. We were married by a lovely Priest in a traditional manner and our evening venue was incredible. The staff went above and beyond our expectations. It was perfect. We wanted to stay local and also support local businesses given the current circumstances. We love where we live and our proud of our town here in Bromley!

Did you have a wedding theme?
Yes! Christmas! We both love Christmas, and it suited our December wedding as we got married on December 5th. We had red and white mainly as colours. Although my husband accidentally ordered purple balloons! We had signs which were Christmassy, as were the flowers which my Brother-in-law made up himself. We even had some Christmas crackers and a few Christmas songs!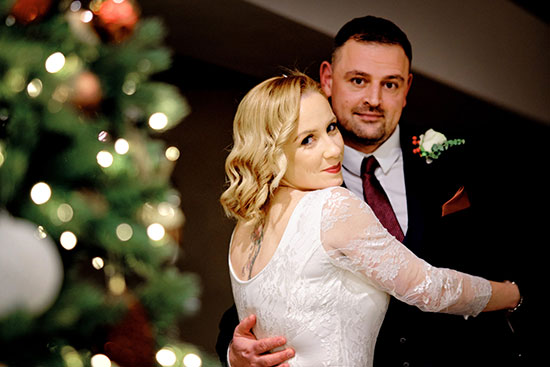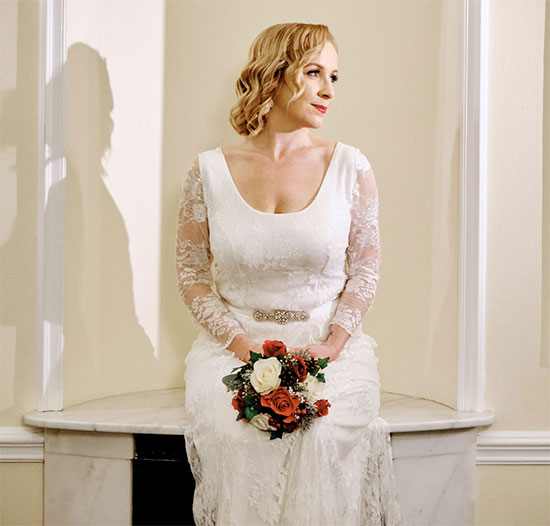 Tell us about your wedding dress
I wore the "Maria" bridal gown from none other than Alie Street London. I ordered online as so many shops had restrictions this year and I figured I could always send it back if it wasn't right. It fitted perfectly and I loved it instantly. I always wanted a winter wedding, and the laced sleeves were gorgeous. I loved the pictures of the model wearing the Maria dress online and thought she looked so elegant. Once I had the dress, I started looking at hair and make up ideas to match. I got so many comments about the dress on the day, it really had the WOW factor!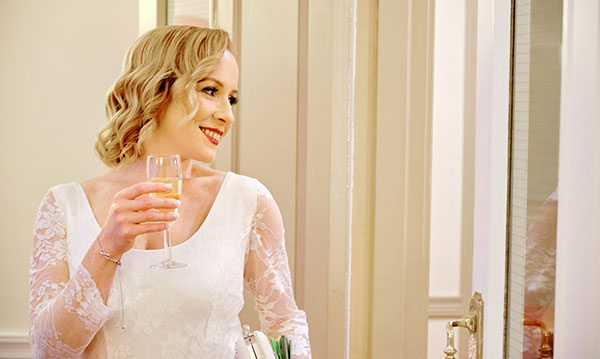 Can you share a fun fact?
My husband and I love cooking, and eating! He is half Italian and an amazing home cook. Our dream is to set up our own food business one day selling pasta with authentic Italian sauces. We love pasta! I could eat it every day!

How much did Covid 19 impact your wedding?
Quite a lot! We went from 50 guests, to 30, to 15 because of changing guidelines. This meant we had to uninvite guests. We also changed our evening venue three times. We cancelled our first venue because it was a very large room and it became apparent we wouldn't be able to have an actual disco. We then had a venue cancel on us that was in a pub as they decided to close their function room. We are glad now that we found the venue we had as it was perfect for us! It was strange getting ready for my wedding day on my own, and I did miss my friends who I wasn't able to invite. Thankfully, we didn't have to change our date as lockdown ended on 2nd December, and London went into tier 2 meaning we could host a ceremony and reception for 15 people. It was touch and go up until the very last minute! The relief was overwhelming, I practically ran up the aisle to get married on the day!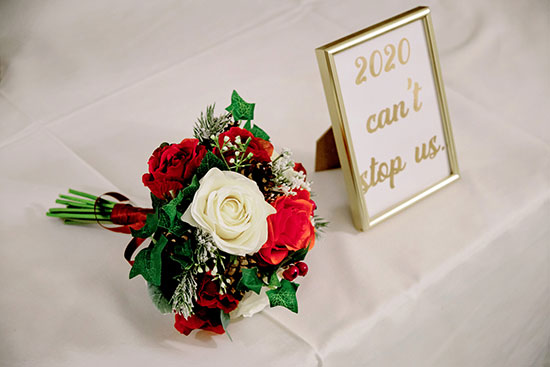 Anything else you would like to share about your day?
We had a great photographer called Adrian (The Studio without Walls) and we loved every minute of the day! Our daughter (aged two) also did a fabulous job as flower girl! Wish we could do it all over again.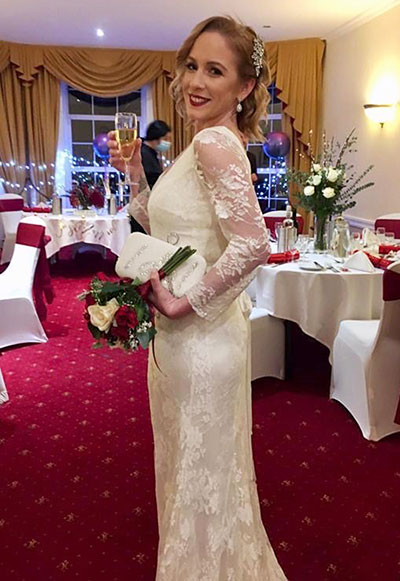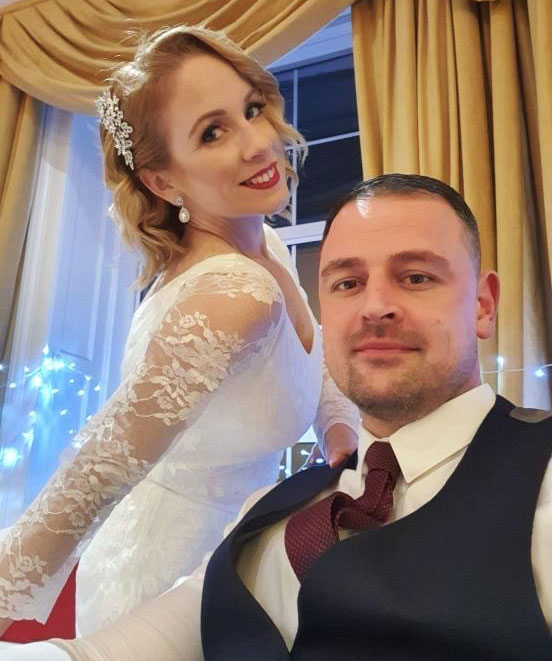 Dear Alice and James,

What a wonderful Christmas wedding! You look incredible in the Maria and we love that you shared your story and photos with us :) Wishing you lots of continued happiness!

Love from the Alie Street team x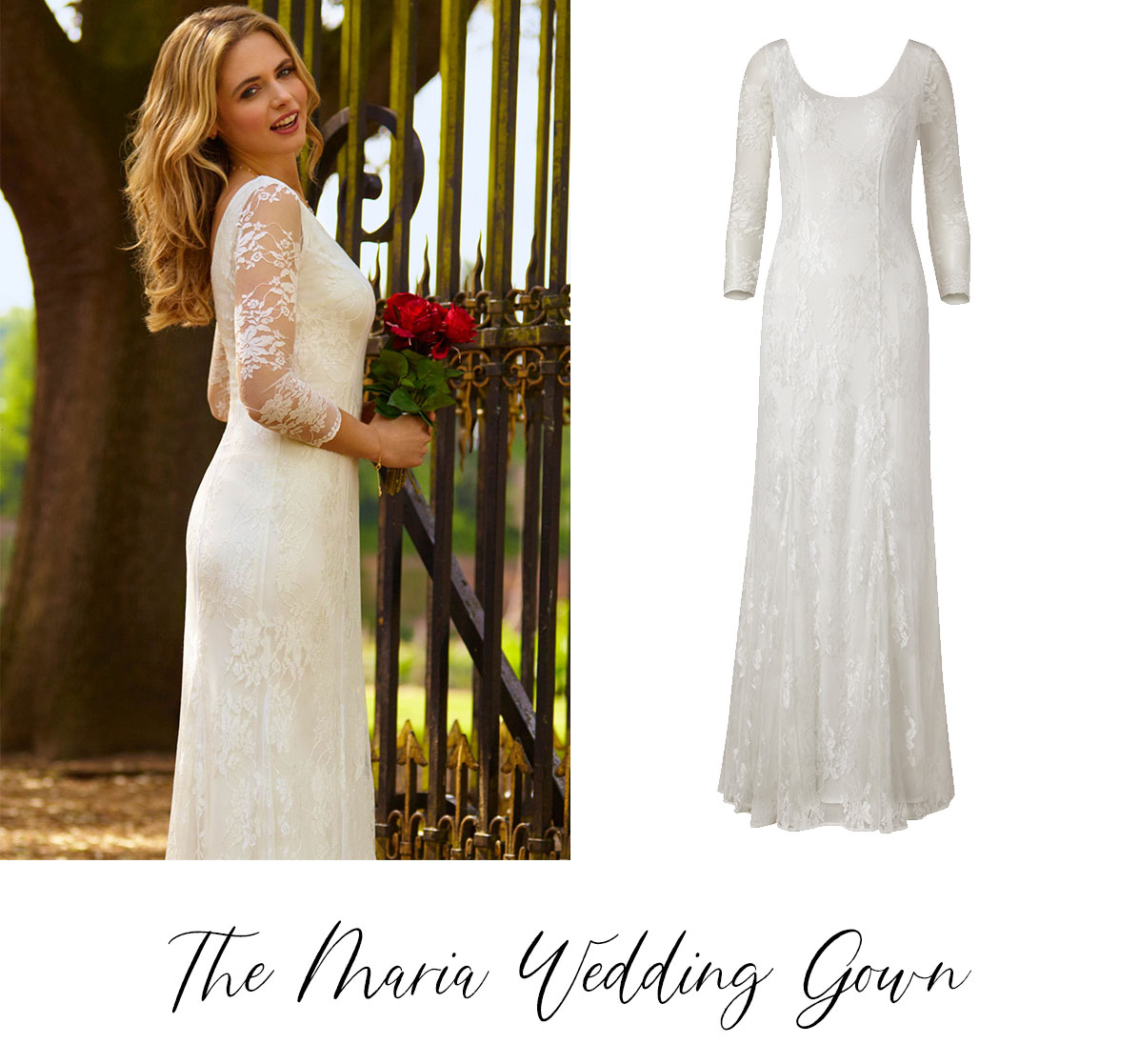 Categories: #bridal, #weddings, #real-life-brides,
« Previous: This Weekend We're Giving (Nov, 26th 2020)
» Next: Claire & Oliver (Jan 11th, 2021)
Blog Archive
Made in Britain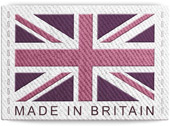 The Alie Street Collection is Designed and Made in Britain
Read more...
Follow Us
Our latest tweets

Twitter
Our latest post
Want a little wardrobe update?? Annie is just PERFECT! Designed to flatter at the waist with a gathered crossover-neckline and fit-and-flare skirt in soft-stretch jersey. 3/4 length sleeves provide extra arm coverage to this neat knee-length dress. #aliestreetlondon #madeinbritain #britishfashion #britishdesign #eveningdresses #occasiondresses #occasionwear #beautifulprints #textiles #floralprints #independentdesigner #smallbusiness #bridalwear #styleinspo #ukfashion #styleblog #bridaldresses #lacedress #lacedresses #laceweddingdress #madeinengland #weddingdressideas #weddinggoals

Facebook