A Secret Garden Ceremony
Tuesday, September 14 2021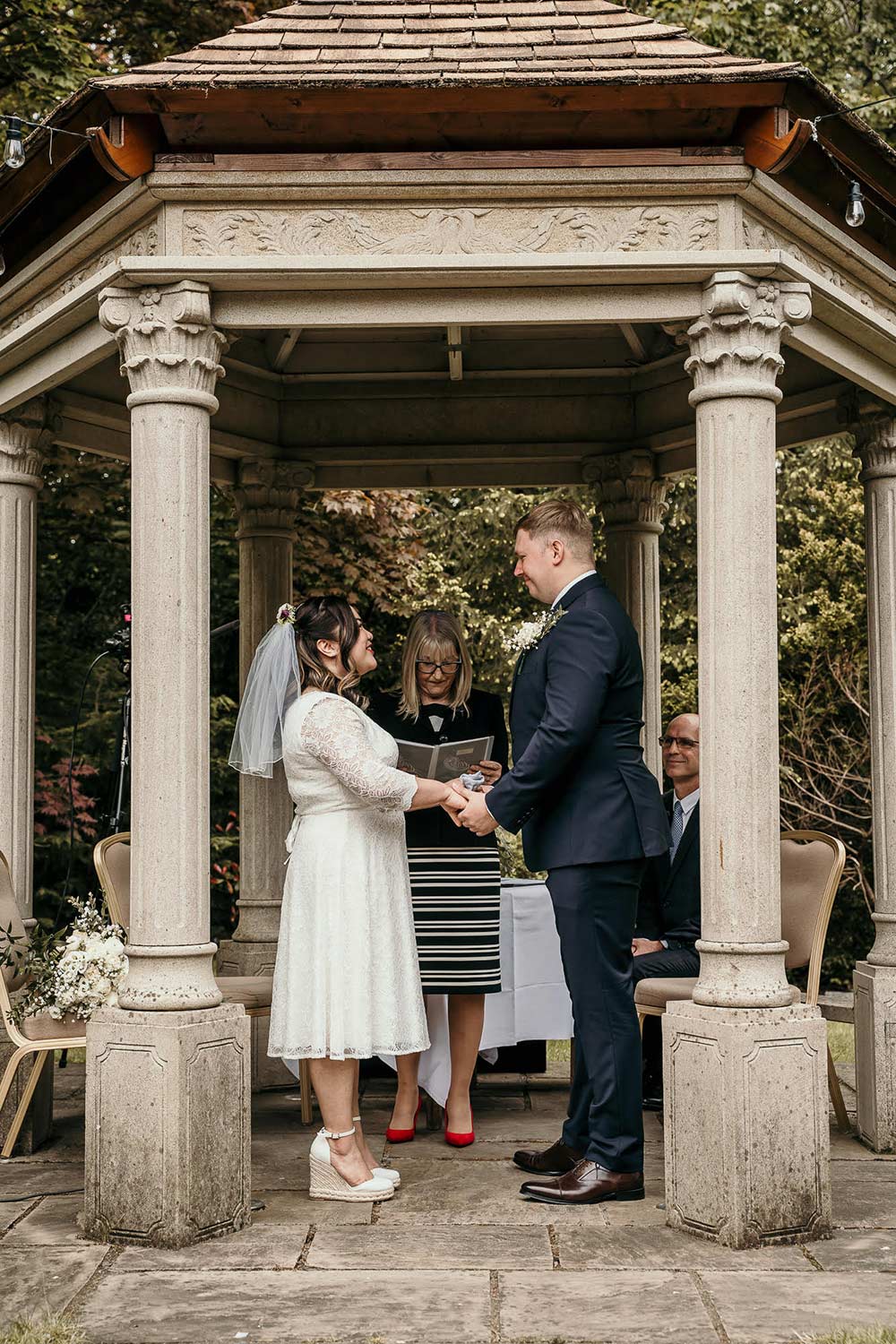 The latest in our Real Bride series takes us to Yateley, England, where Jenny married her husband in a dreamy secret garden ceremony! Jenny looked gorgeous (she done her own hair and make-up!) in our Arabella dress and sure looks happy that she didn't cancel that first date…



Here's a little more about the newlyweds and their big day.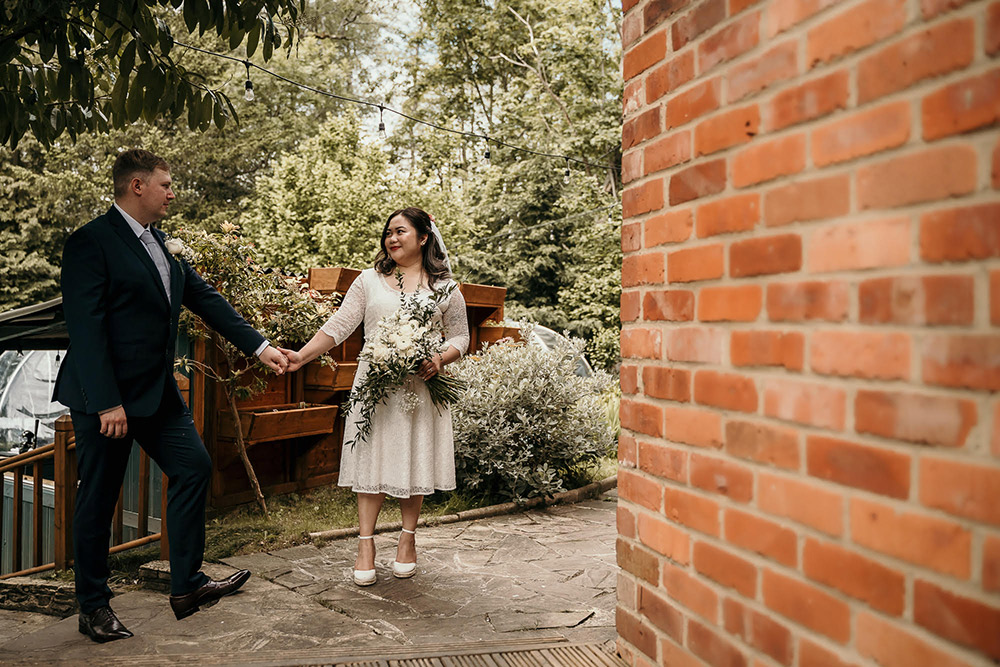 How did you meet?


We met through Bumble -the online dating app. We chatted for a few days and then we decided to meet. We were inseparable from the first date. I actually wanted to cancel our date the day before but I got busy at work. When I got back to my place, I realized it was too late to cancel. I'm really thankful I didn't. :))



Where did you get married?


We had our wedding at The Casa Hotel in Yateley. It's the first venue that we visited and we instantly fell in love with the place. I personally loved the secret garden so much and I really wanted us to get married there. Thankfully, the weather was perfect on the day and we had the ceremony in the beautiful gazebo.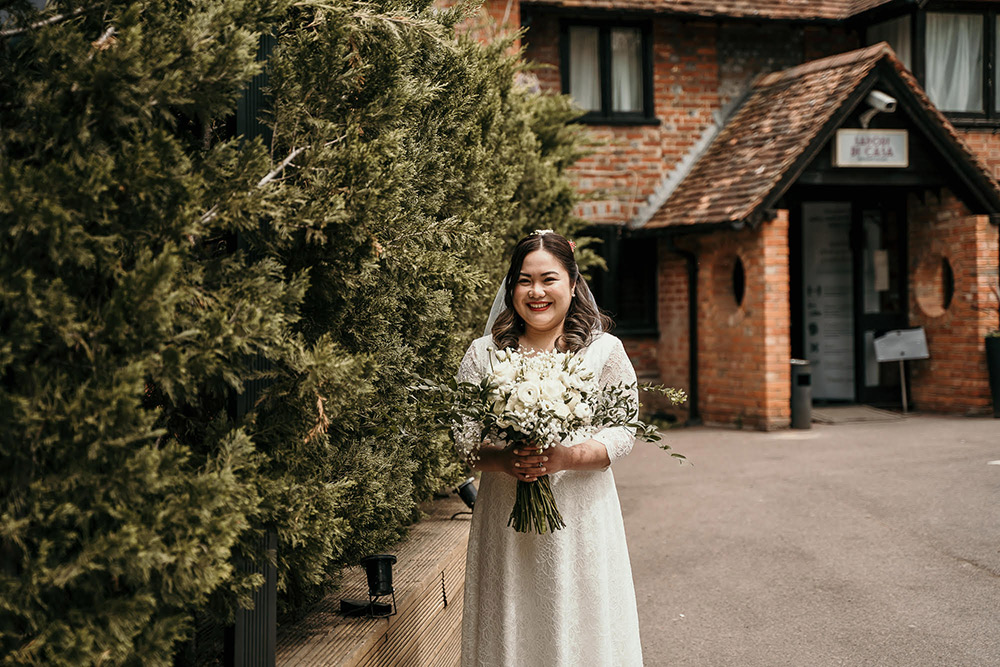 Tell us about the dress!


I love the dress! It's simple but very elegant, just the way I like it. It's so easy to wear, very comfortable and it fitted me so well. Everyone in the wedding loved it too! I had a lot of compliments about the dress. :))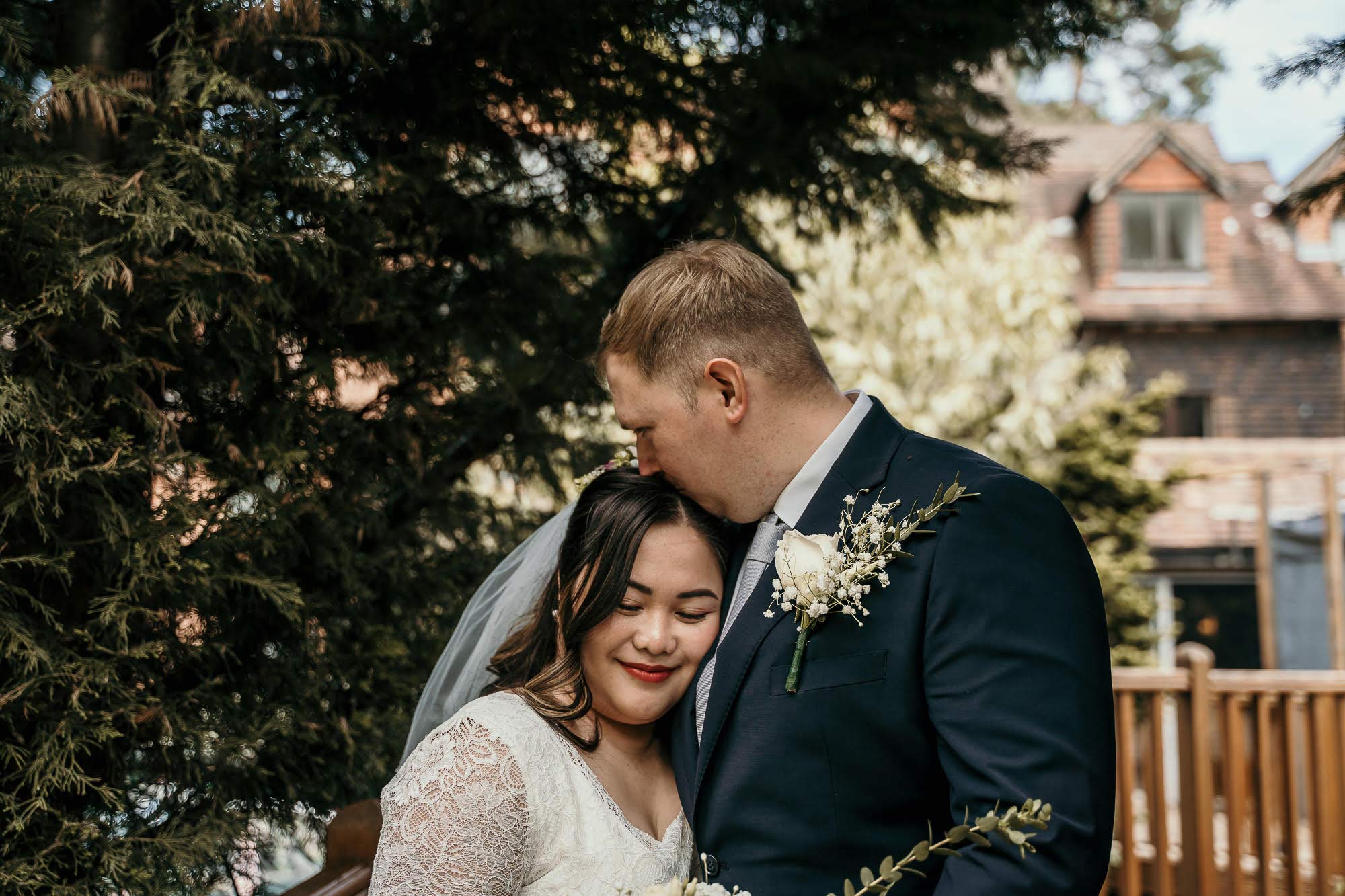 What advice would you give to future brides planning a wedding?


To the future brides, it is going to be stressful but fun! I planned most of our wedding but I made sure I involved my now husband as well. It also helped that I was also able to meet such lovely suppliers. They made it easier. :)) Try not to be bothered about other people's opinion on what you should or shouldn't do. What matters most is that you and your fiancé get what you two want for your special day. The day itself should be relaxed. Your heart should just be racing out of excitement because finally, you're getting married to the love of your life. Lastly, have fun on your wedding day! It is going to be one of the best days of your life together. :)) Oh! Also, don't forget about your wedding playlist.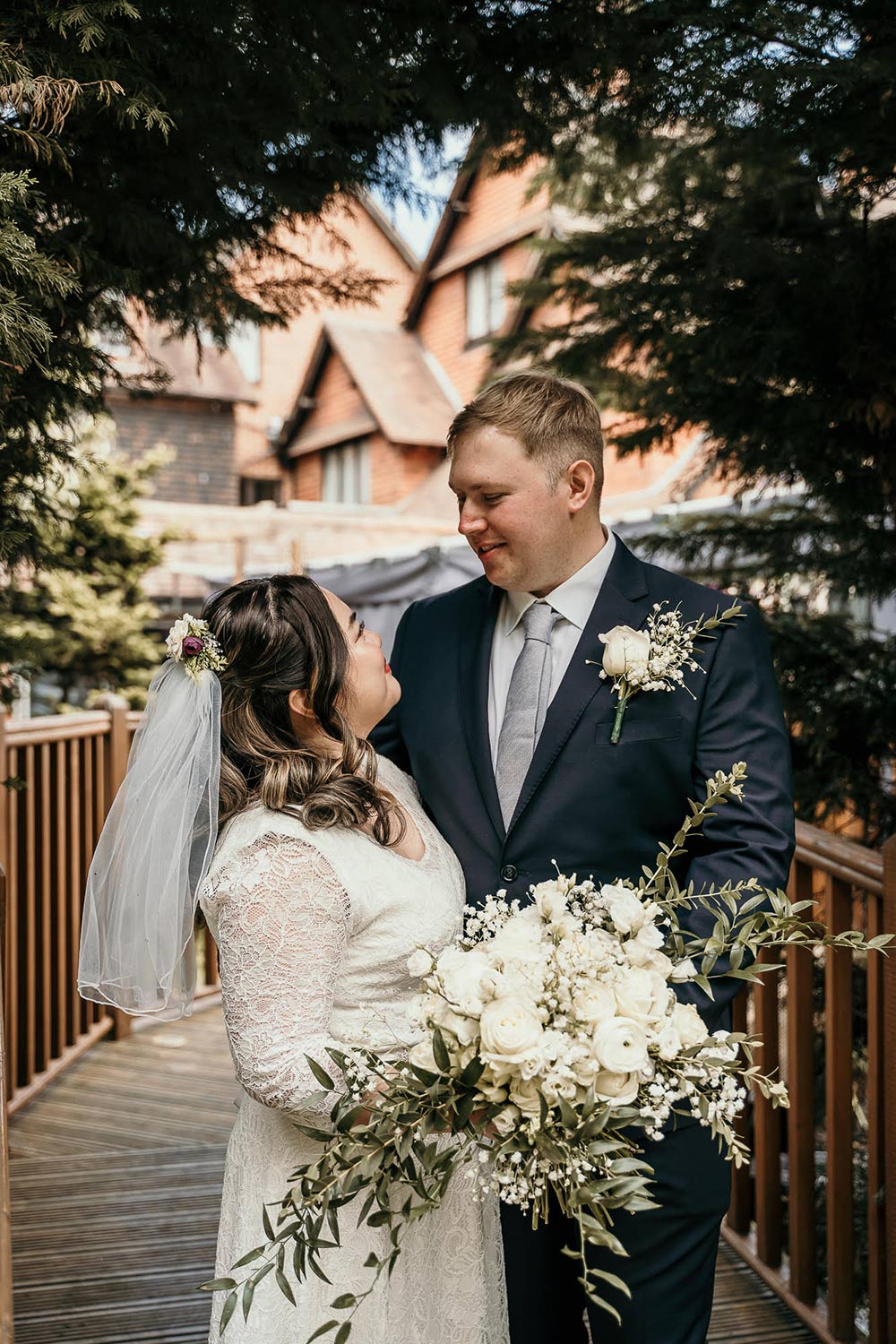 Tell us a Fun Fact


Fun fact: I wanted to see him shed a tear while I walk down the aisle but as soon I saw him getting teary-eyed, I got so nervous that I started walking faster towards him. I felt like if he cries, I'd start crying as well, an ugly cry and I didn't want that in photos/videos. Lol.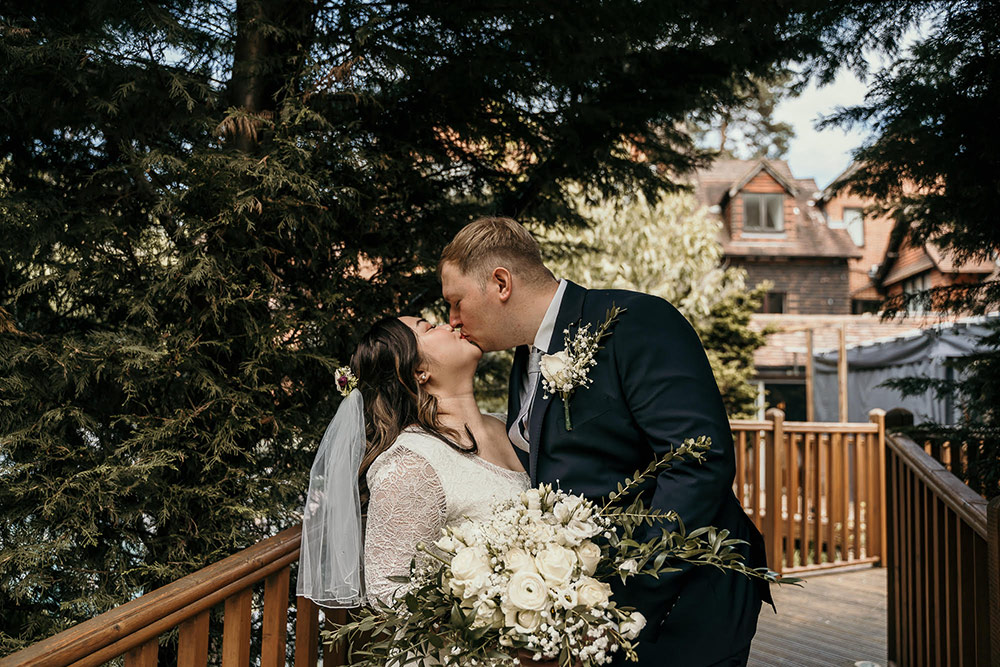 People to mention:


Photo, Video & Livestream: Tell The Story Films


Venue : The Casa Hotel, Yateley


Florist: Designed by Carley


Hair & Make up : By Me (I started preppin' at 7am. The wedding was at 1pm. Lol.)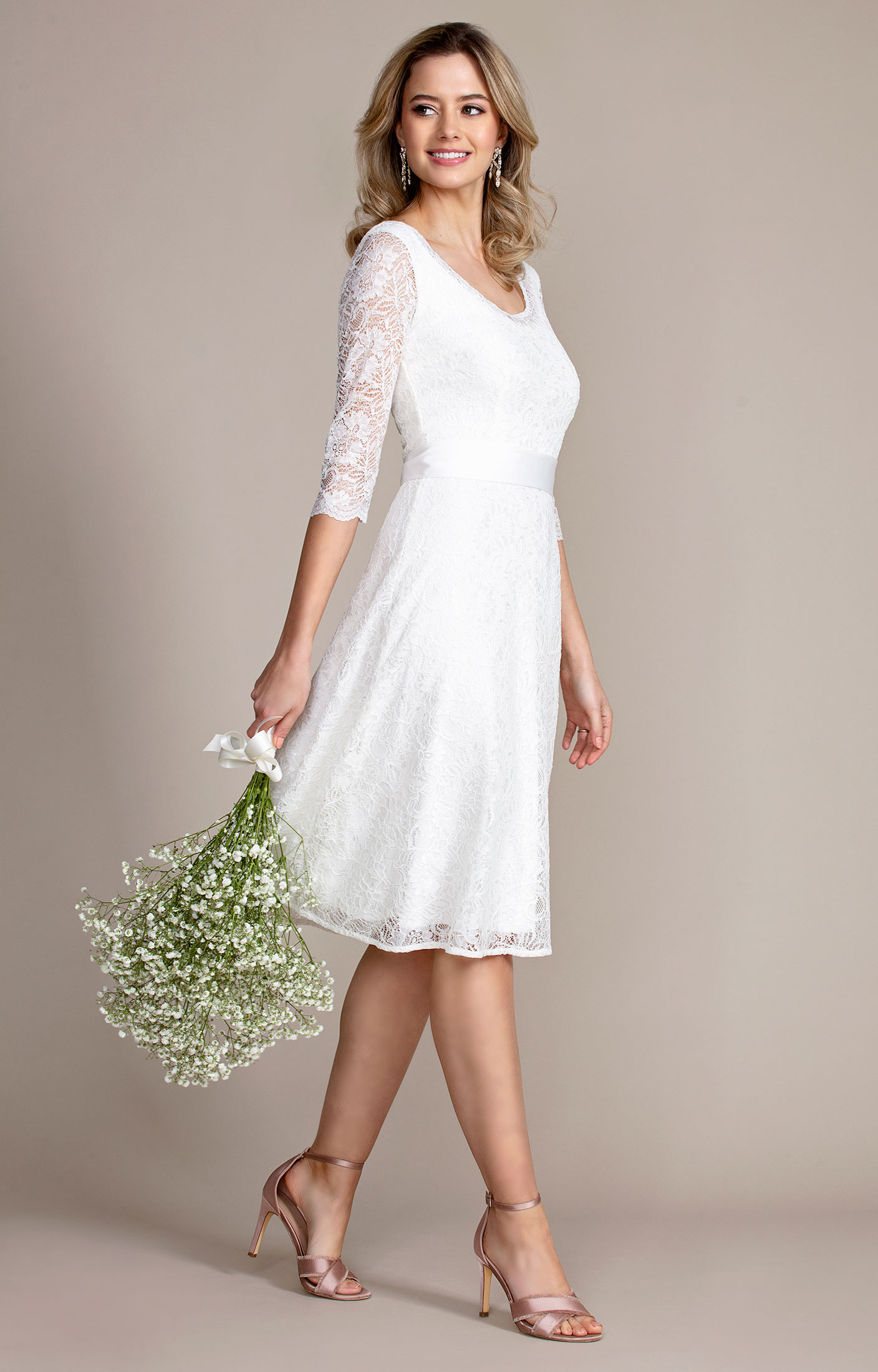 Shop Jenny's look:


The Arabella has a subtle scoop neckline and full skirt give which gives it a lovely 1950s feel. Cut just above the knee in premium corded Ivory lace with subtle stretch for comfort and the perfect fit. The soft jersey interlining has a subtle shimmer under swathes of feminine, floral lace. We've added a zip at the waist to create a super shape that's flattering and easy to wear.



If you've recently got married or celebrated a big occasion wearing an Alie Street dress and would like to feature on the blog, contact our customer care team and they'll share details on how!



Facebook , Instagram, Twitter or email our customer service team.

Shop our full range of wedding dresses >

Categories: #real-life-brides,
« Previous: In Love with Lila (Aug, 9th 2021)
» Next: A hectic start to a happy marriage (Oct 1st, 2021)
Blog Archive
Made in Britain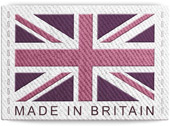 The Alie Street Collection is Designed and Made in Britain
Read more...
Follow Us
Our latest tweets

Twitter
Our latest post
Want a little wardrobe update?? Annie is just PERFECT! Designed to flatter at the waist with a gathered crossover-neckline and fit-and-flare skirt in soft-stretch jersey. 3/4 length sleeves provide extra arm coverage to this neat knee-length dress. #aliestreetlondon #madeinbritain #britishfashion #britishdesign #eveningdresses #occasiondresses #occasionwear #beautifulprints #textiles #floralprints #independentdesigner #smallbusiness #bridalwear #styleinspo #ukfashion #styleblog #bridaldresses #lacedress #lacedresses #laceweddingdress #madeinengland #weddingdressideas #weddinggoals

Facebook