Love in Barbados
Thursday, July 14 2022
This time we're taking you to the Caribbean with gorgeous photos from Monique & Toby's wedding! Our Real Bride couple have been together for 27 years and they decided to tie the knot as part of their holiday to Barbados. What a wonderful story of childhood sweethearts celebrating their love in blissful style. Monique wears Alie Street's Azalia Midi Gown.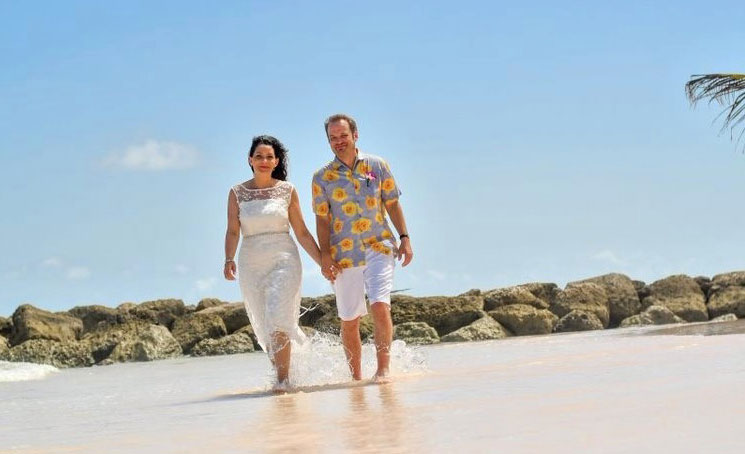 Where did you first meet?
Toby lived around the corner from me, and being 4 school years above me (we attended the same secondary school) we only started dating when I was sweet 16, when we both worked at Wicksteed's Park "Wickies" in Kettering. He pursued me, after asking my friend what his chances were. My friend told him I was out of his league & wouldn't be interested (little did she know I'd always fancied him since a young teenager!). 😂
We are still going strong some 27 years later. "Must be Love" !!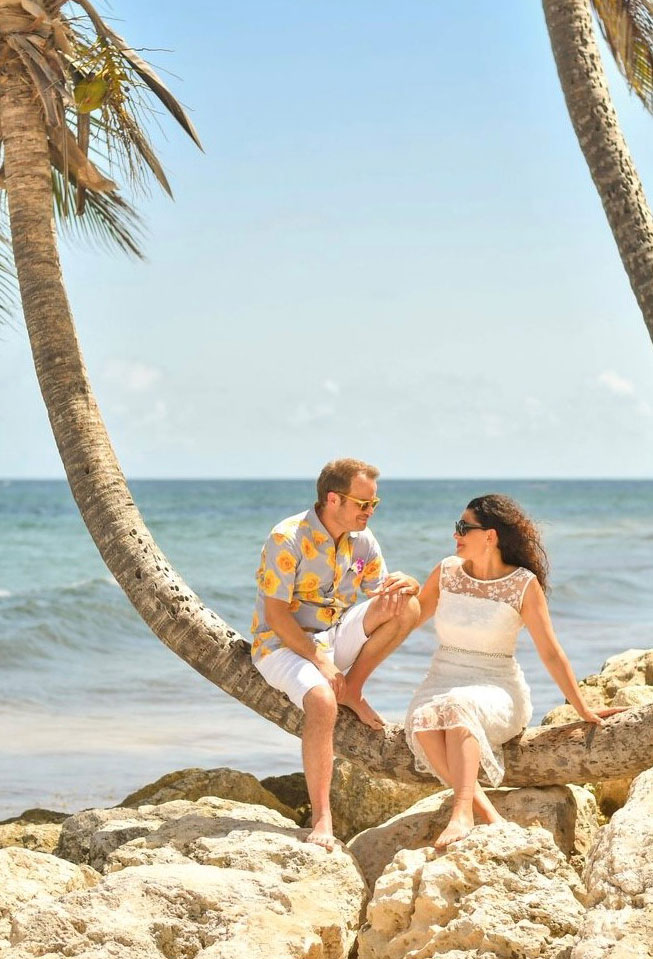 Where did you get married and why did you choose that venue and location?
Barbados 🇧🇧 Sandals. The wedding was included if you stay for 7 nights or longer … we booked through Virgin but little did Toby know that Sandals also offer this!! We have been engaged for like forever and fell in love with the Caribbean & always planned to elope, just the two of us. No big wedding with family friends as we felt we'd been together far too long for that … no hassle or stress, and all so well organised thanks to our wedding planner.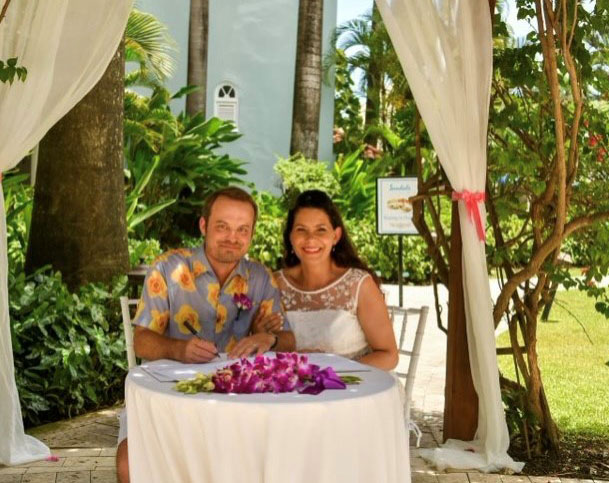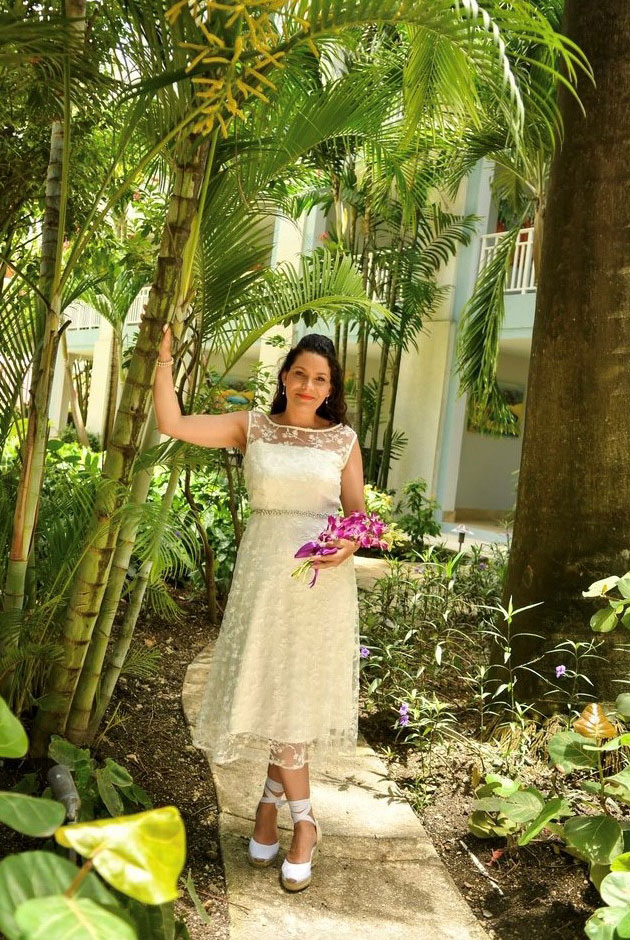 Tell us about the dress!
I chose the Azalia mid length gown as it's a light fabric and mid-length, suitable for the hot tropics. I fell in love with the A-line cut and its modest style. The embroidery and appliqué lace pattern was cherry blossom 🌸 I travelled to Japan and love cherry blossom so it was very me. I felt amazing in the dress and added a custom-made wedding belt with pearls crystals and a silver satin ribbon. Dressed it up with a vintage Mediterranean Pearl bracelet and Ethiopian fire Opal (my birth stone and engagement ring ) earrings with drop Pearl from Etsy.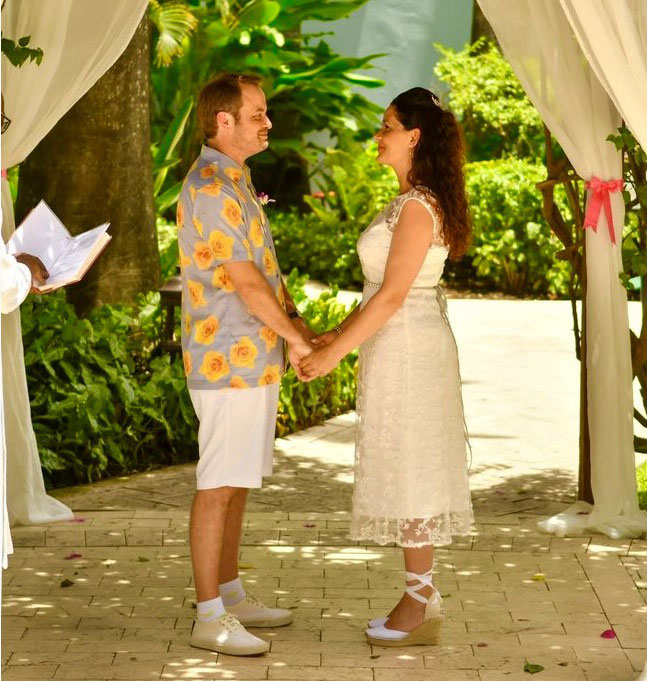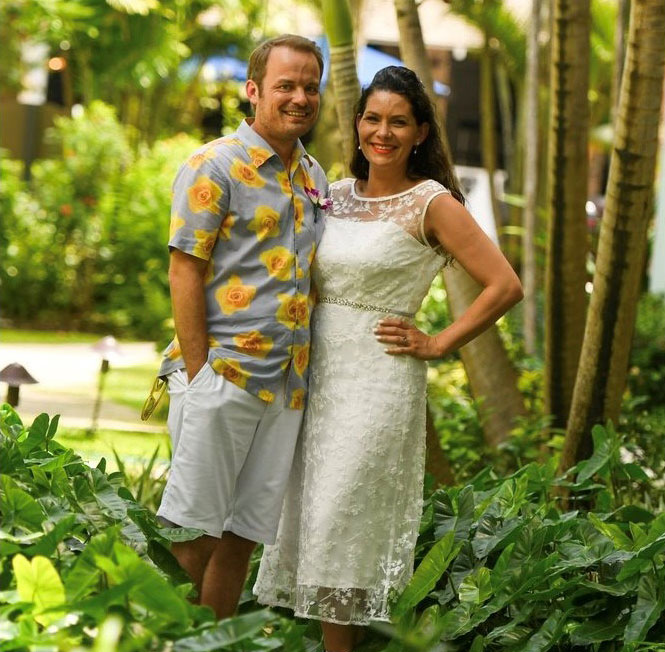 Any advice for other brides planning a destination wedding?
We didn't have to arrange anything - just one phone call with the Sandals wedding planner before we left, and then an in-person meeting at the resort to confirm our choices. The rest ran smoothly. We can't recommend them enough - they were so professional.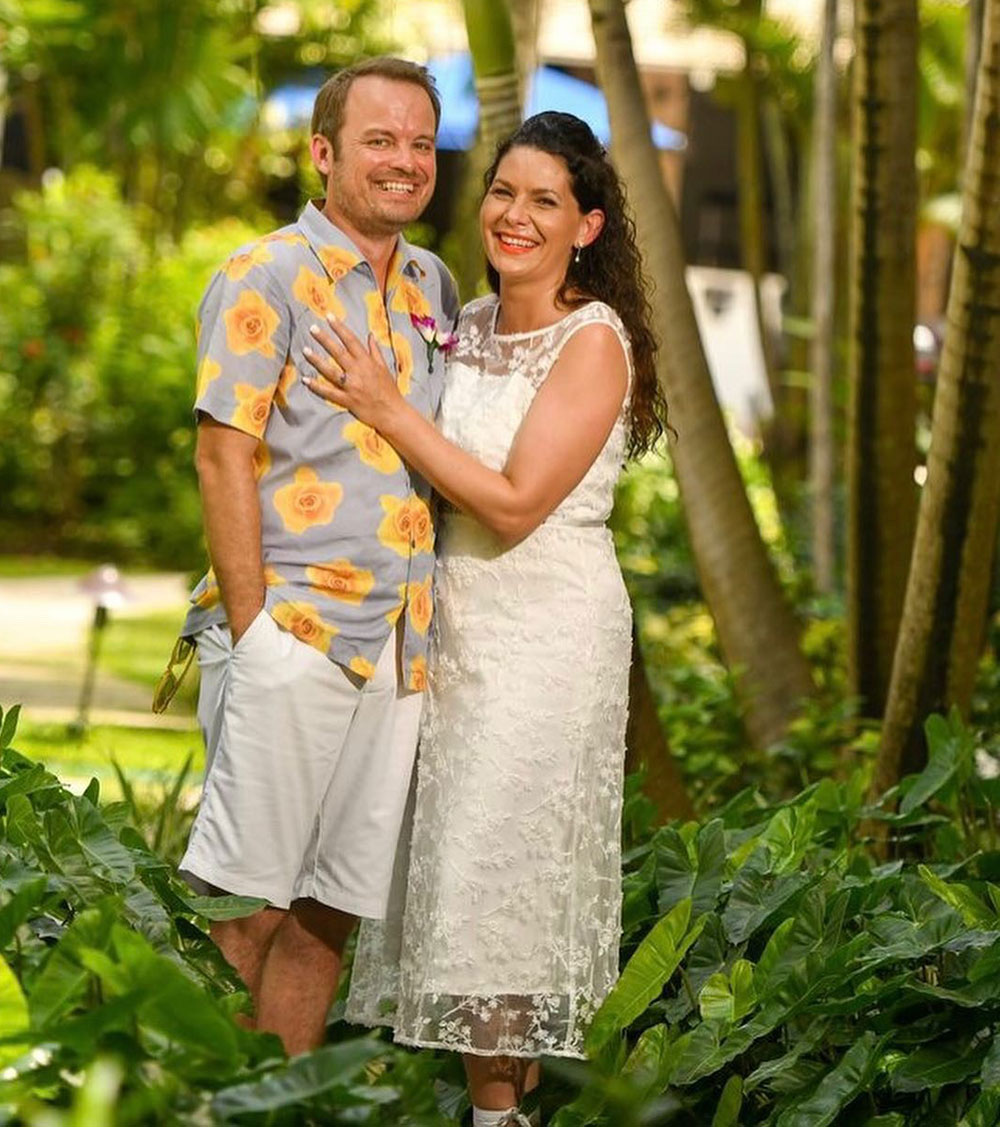 Fun facts?!
We hadn't planned to get married at the time of booking our holiday at Sandals in Barbados... it was just a no brainier to take up this inclusive wedding offer and to finally tie the knot and make it legal after all these years… we are still going strong and in love! We're a fine example that young love can work - childhood sweethearts 💕👰🏻🤵🏼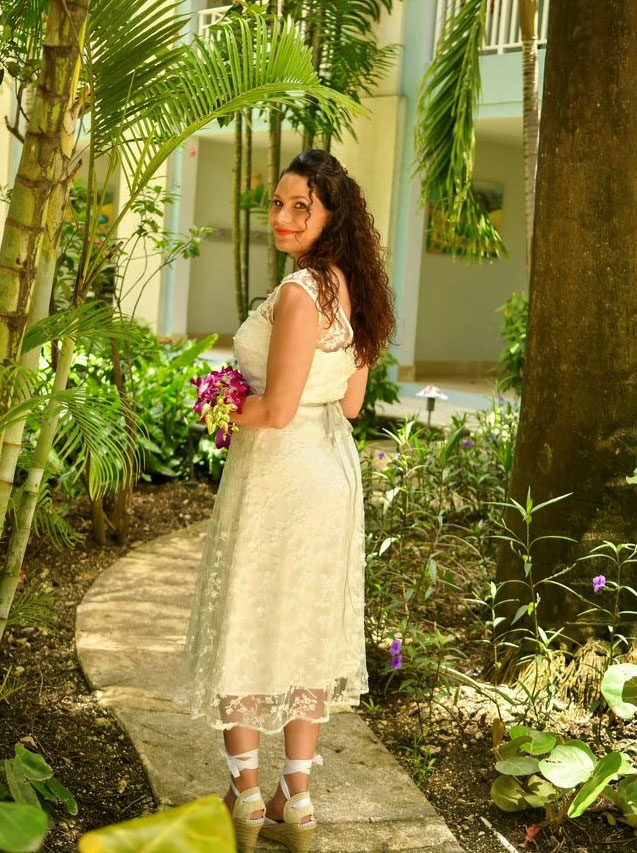 Get The Look
Light hearted and feminine, our midi bridal dress is made for relaxed wedding celebrations. Let your radiance shine through a sheer lace panel with high neckline, embellished with embroidery and applique lace.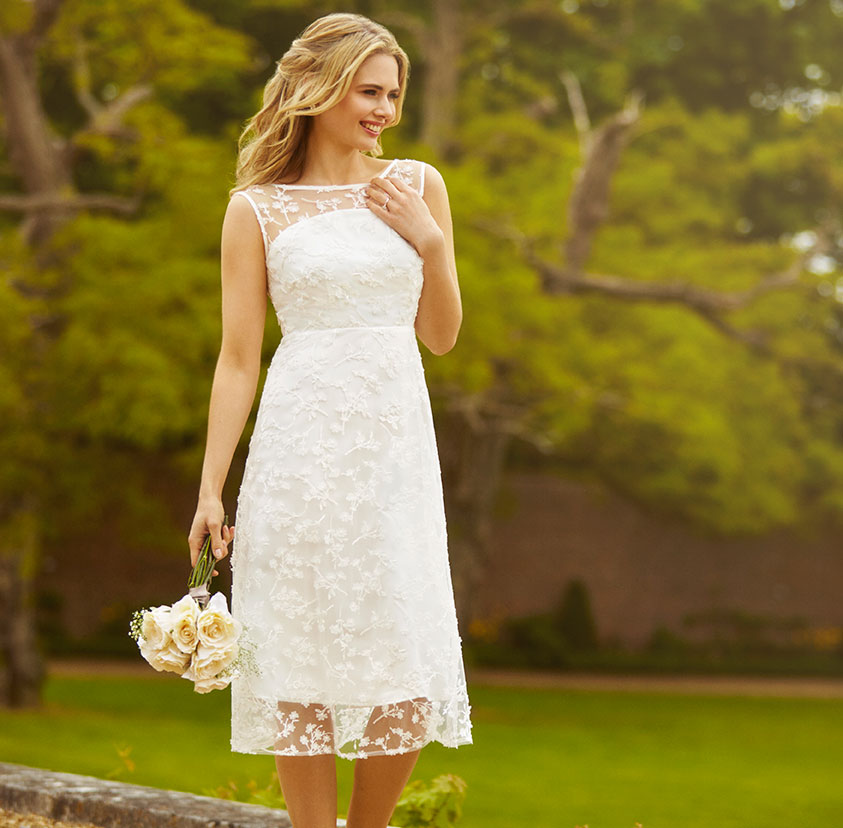 The shape is neat and flirty with a low V back and fitted waist with a subtly flared A-line skirt with sheer hem panel. Beyond flattering for your natural or vintage themed wedding.


Categories: #real-life-brides, #weddings,
« Previous: A Very Special Day (Jul, 4th 2022)
» Next: BBC Breakfast (Oct 13th, 2022)
Blog Archive
Made in Britain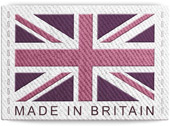 The Alie Street Collection is Designed and Made in Britain.
Read more...
Follow Us
Our latest tweets

Twitter
Our latest post
Want a little wardrobe update?? Annie is just PERFECT! Designed to flatter at the waist with a gathered crossover-neckline and fit-and-flare skirt in soft-stretch jersey. 3/4 length sleeves provide extra arm coverage to this neat knee-length dress. #aliestreetlondon #madeinbritain #britishfashion #britishdesign #eveningdresses #occasiondresses #occasionwear #beautifulprints #textiles #floralprints #independentdesigner #smallbusiness #bridalwear #styleinspo #ukfashion #styleblog #bridaldresses #lacedress #lacedresses #laceweddingdress #madeinengland #weddingdressideas #weddinggoals

Facebook