Wimbledon Whites
Thursday, June 24 2021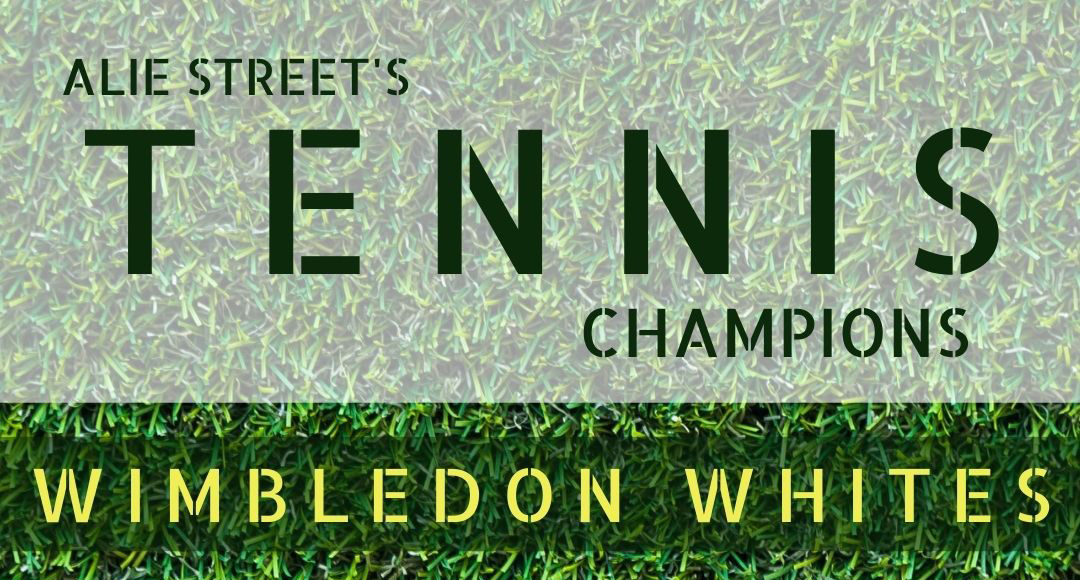 It's back! We're delighted that after a year without it (the first missed Championship since World War II), Wimbledon will be returning for 2021. With the start of Wimbledon imminent, we've been looking at our best 'Wimbledon White' styles that would be perfect for a day at the tennis! Just be careful not to drop your strawberries and cream or Pimm's down you :)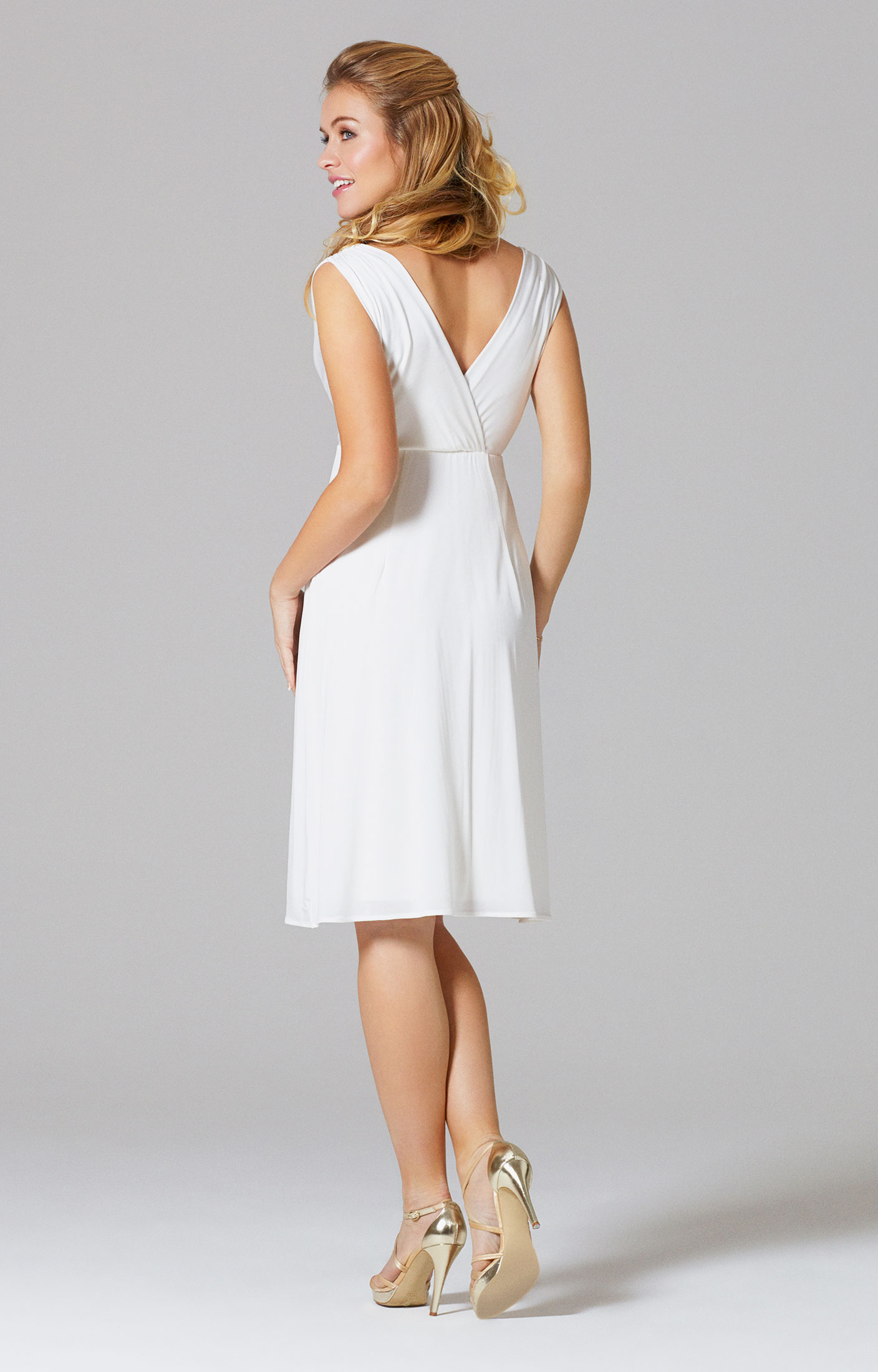 Havana Dress


First up is our Havana dress. The Grecian style is timeless, with a flattering cross over neckline it really is both graceful and floaty. What's more, the short sleeves allow it to be worn on or off the shoulders, taking you beautifully from a day courtside to dinner and drinks. Made from a subtle sheen jersey that's surprisingly lightweight to the touch, Havana tumbles in swathes of luxurious gather at the front. Sit comfortably knowing you're fully covered up as the dress is fully lined and knee length.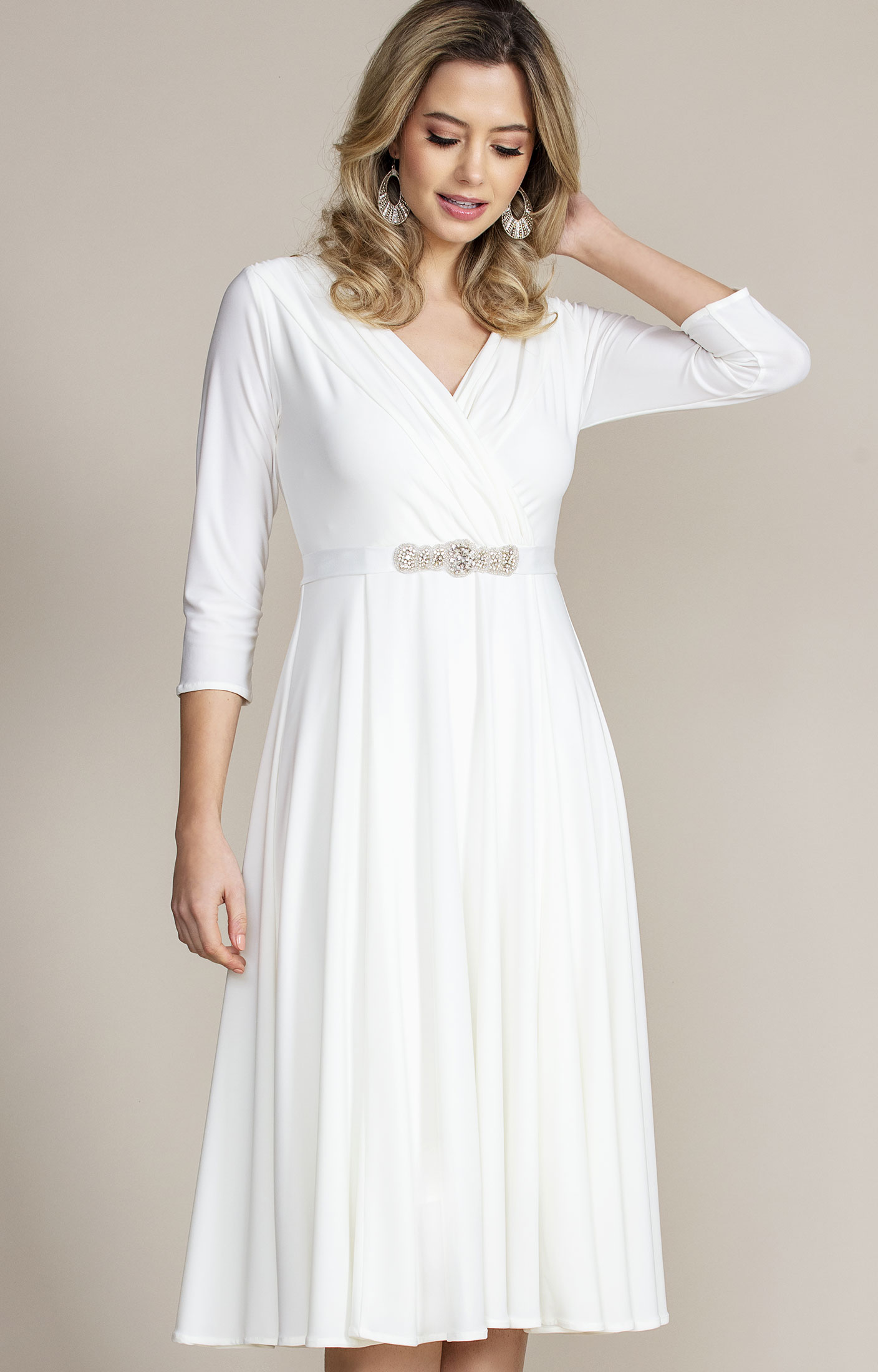 Annie Dress


Whilst we know that Wimbledon takes place in the 'summer', the great English weather leaves a lot to be desired! Our Annie dress comes complete with ¾ length sleeves so you'll be prepared come rain or shine. Created for a flattering silhouette, this stunning fit-and-flare design in dreamy ivory features a gathered crossover-neckline and is (game) set (match) to be a winner in terms of comfort and wearability. Made in a sheer smooth jersey with a hint of sheen that overlays our favourite soft viscose jersey lining.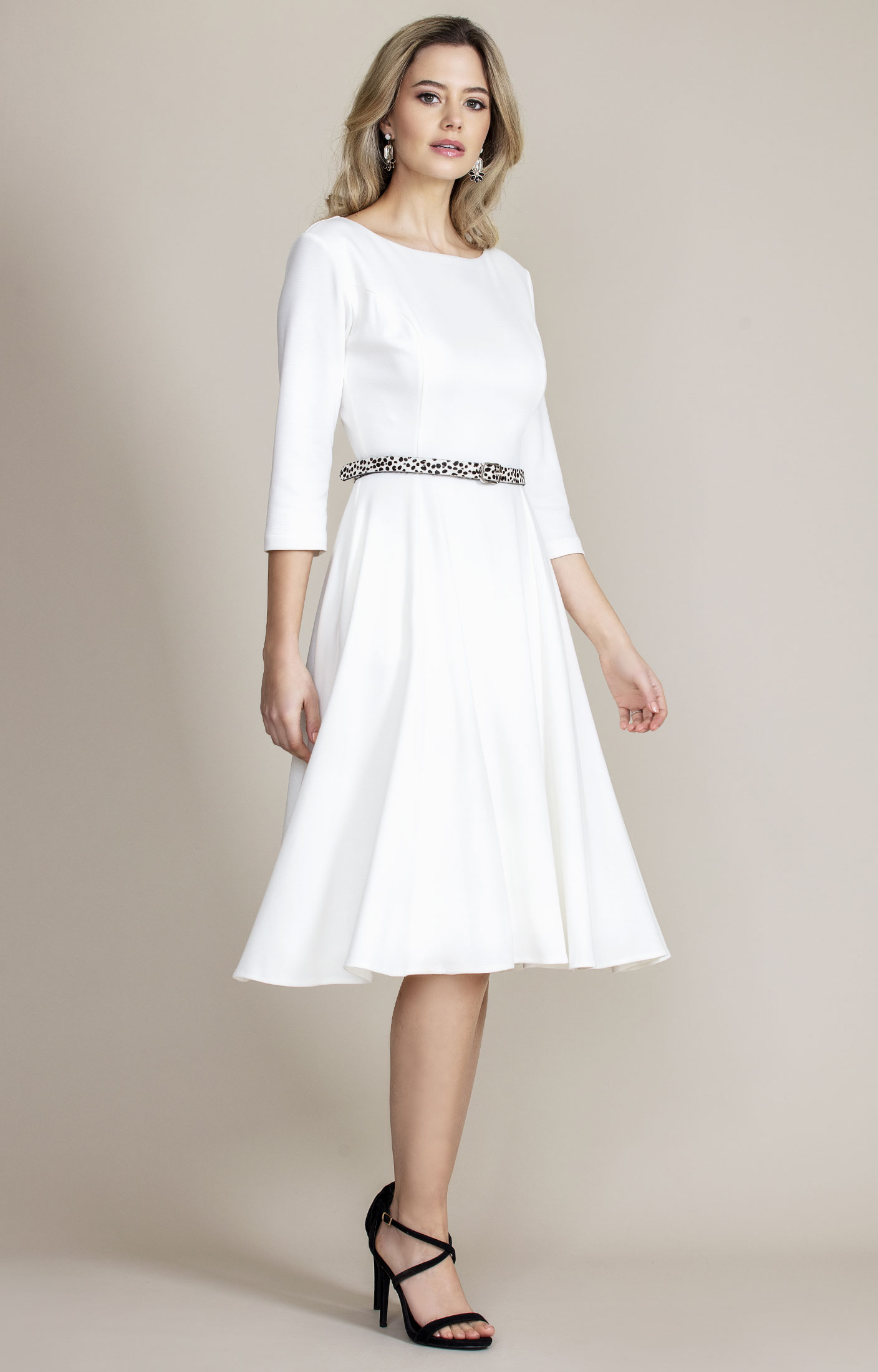 Georgia Dress


With a classic boat neckline and fit-and-flare skirt in our exquisite Ponte Roma jersey, the Georgia looks and feels simply luxurious. Beautifully fitting and designed to flatter, this versatile style will be your favourite feel-good dress. Cut in a gently tailored shape with princess seams to the bust, side pockets and a panelled skirt that floats to the perfect length. A glamorous ¾ sleeve adds a relaxed sophistication that's easy to dress up for any occasion, work or weekends. What's more, the dress comes complete with concealed pockets for anything that can't quite fit in your clutch!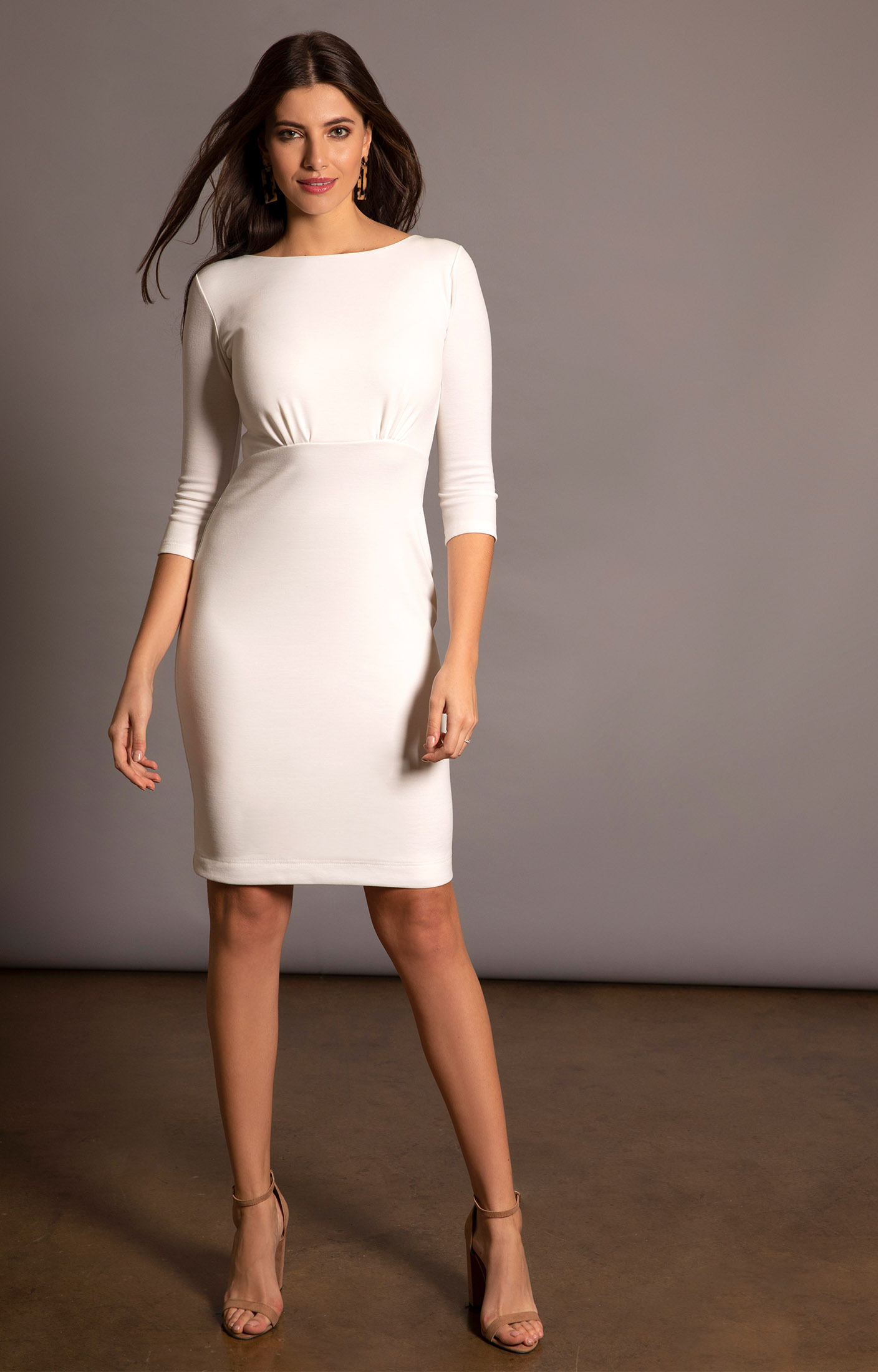 Holly Cream Dress


Ok well we know it's not technically white but strawberries and cream!? The Holly dress in cream has a chic and minimalist-feel but fear not, it will certainly have you standing out! Designed with premium Ponte Roma fabric to smooth and skim over your curves, the Holly is fully lined for a flawless fit. Featuring ¾ length sleeves, boat neckline and cleverly placed darts above the empire line to create a flattering and modern silhouette.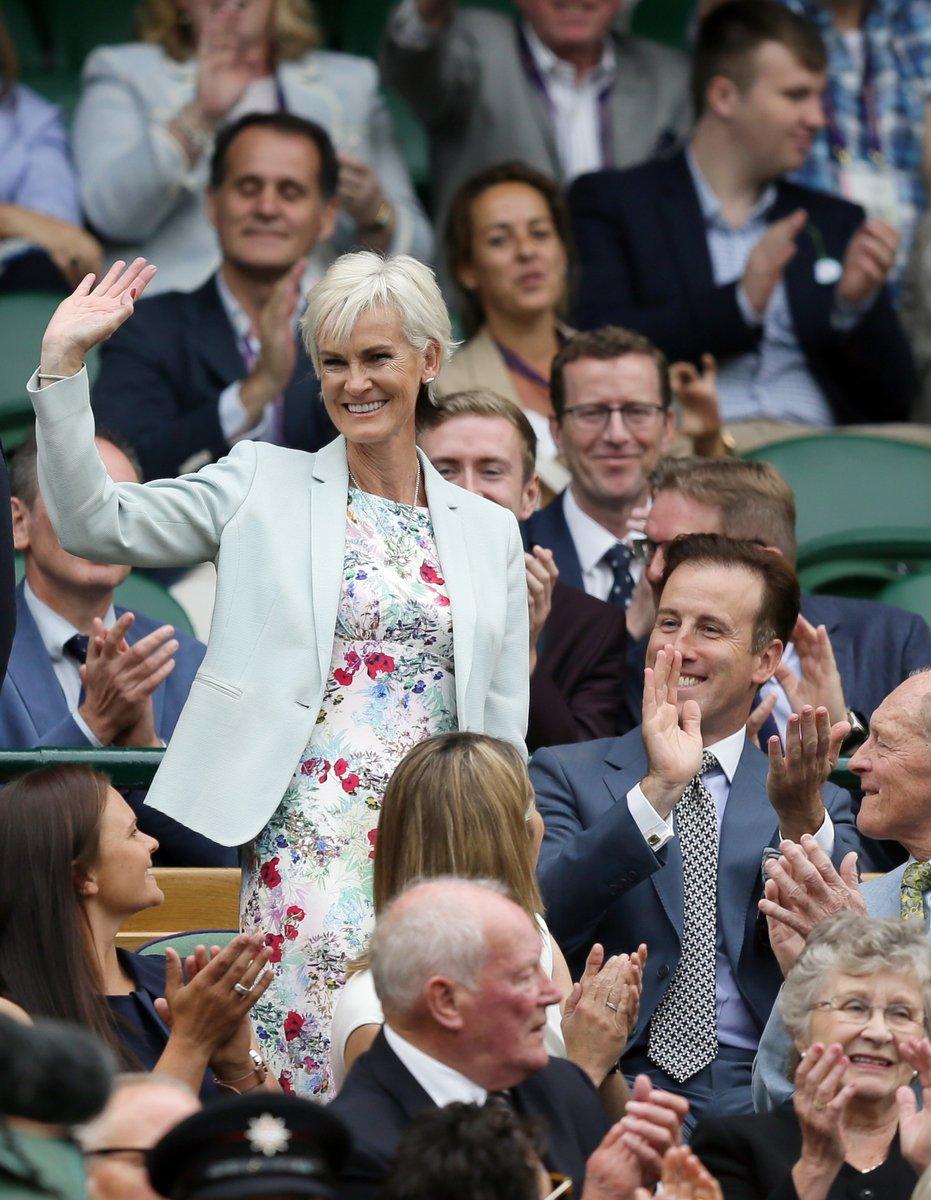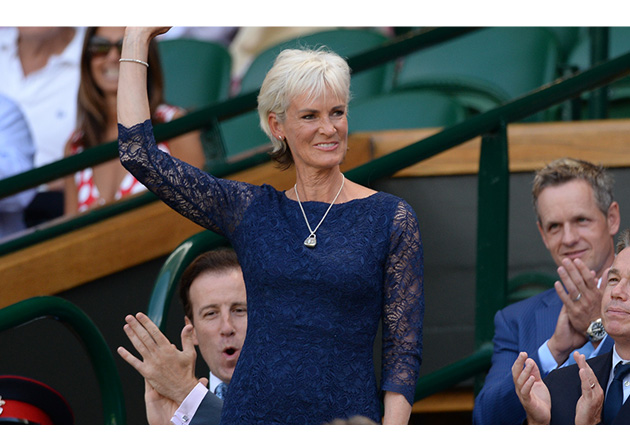 >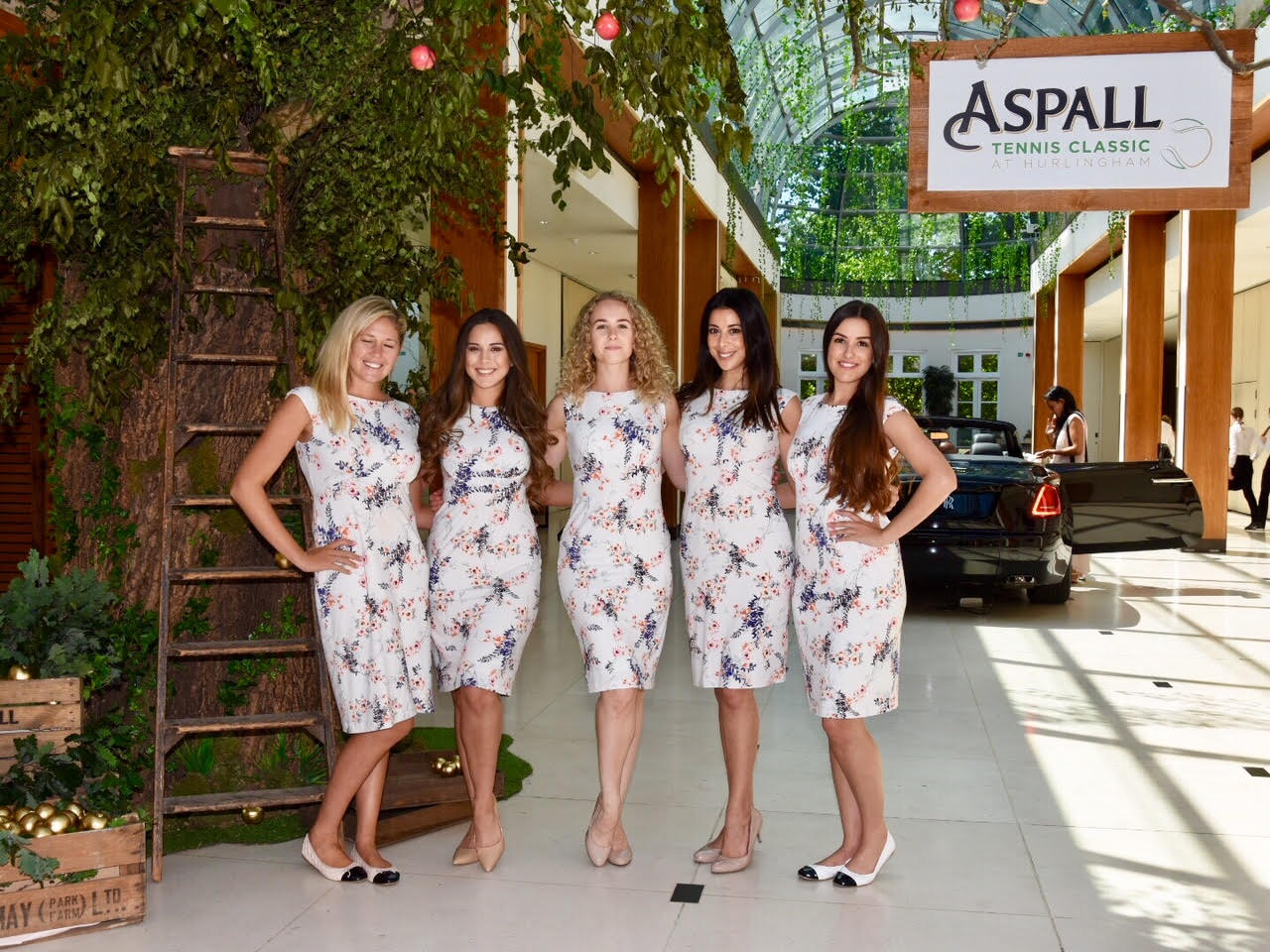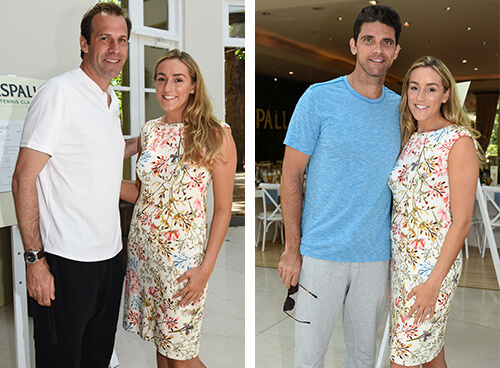 In case you didn't know, we're avid supporters of Tennis here at Alie Street. From Tennis Mogul Judy Murray, OBE being spotted in our dresses to the hostesses of Aspall Tennis, there's no avoiding Alie Street in Centre Court! The strong English connection to the tennis and our brand can also be associated with our Made in Britain pledge and our humble London routes!



Race you to Murray Mount!

Categories: #as-seen-on, #bridal,
« Previous: Celebrating Yoga Day (Jun, 21st 2021)
» Next: Top Beauty Tips for Brides to Be (Jun 26th, 2021)
Blog Archive
Made in Britain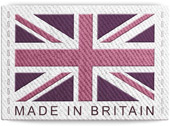 The Alie Street Collection is Designed and Made in Britain
Read more...
Follow Us
Our latest tweets

Twitter
Our latest post
Want a little wardrobe update?? Annie is just PERFECT! Designed to flatter at the waist with a gathered crossover-neckline and fit-and-flare skirt in soft-stretch jersey. 3/4 length sleeves provide extra arm coverage to this neat knee-length dress. #aliestreetlondon #madeinbritain #britishfashion #britishdesign #eveningdresses #occasiondresses #occasionwear #beautifulprints #textiles #floralprints #independentdesigner #smallbusiness #bridalwear #styleinspo #ukfashion #styleblog #bridaldresses #lacedress #lacedresses #laceweddingdress #madeinengland #weddingdressideas #weddinggoals

Facebook