Claire & Oliver
Monday, January 11 2021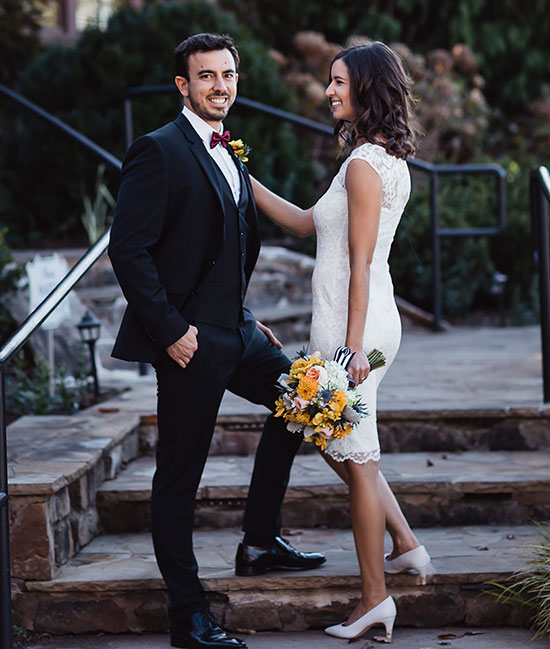 Claire Schietinger & Oliver Heidt

This month we celebrate the wedding of Claire and Oliver who married on 6th November 2020.


Where did you both meet?
We met at a local bar/restaurant through mutual friends when Oli first came to America from Germany for work. We started talking when I had been planning a trip to Glacier National Park and our friend mentioned to me that Oli might like to join. We were drawn to each other through our love for the outdoors and grew closer through so much more as we got to know each other.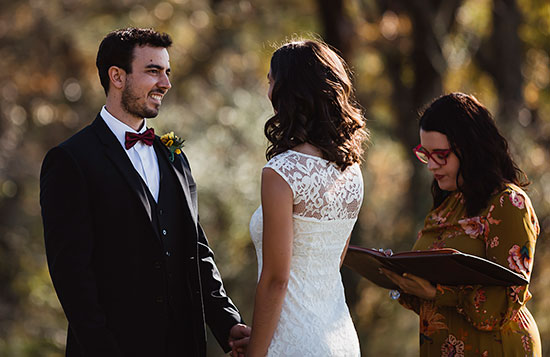 Where did you marry?
We got married at Montaluce winery and vineyard in the foothills of the Appalachian mountains, North America.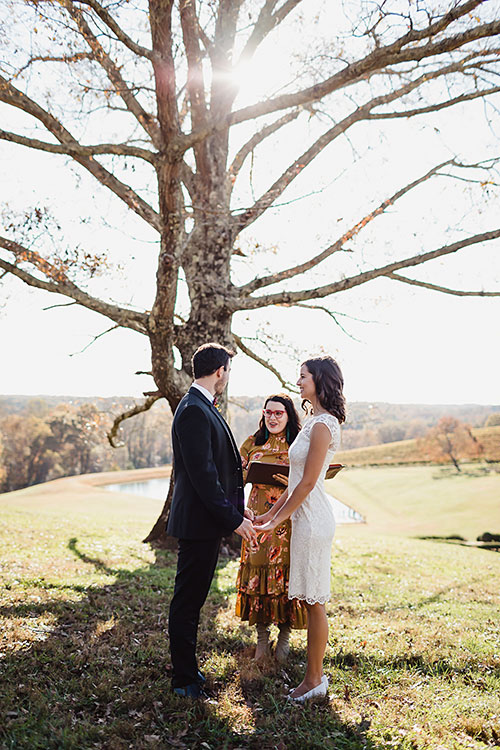 Tell us about your wedding dress
I had such a hard time finding the perfect dress that was a little bit casual but also elegant. Due to COVID I did my shopping online and had to buy and return several dresses. Through my searches, I finally stumbled on Alie Street and really liked this dress. It came so much quicker than I expected, coming from London. As soon as I put it on I knew it was the one. It was so comfortable and checked all my boxes.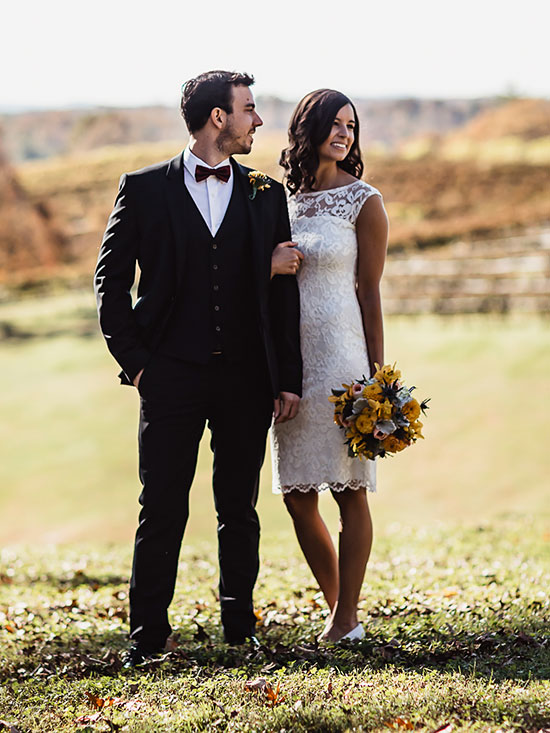 How much did Covid 19 impact your wedding?
We began planning our wedding in April of 2020, planning to get married in April 2021. We thought surely after a year that COVID would be over. As time progressed, we became increasingly convinced that we could not have the safe wedding that we dreamed of in April 2021, so we decided to postpone our big ceremony and reception until 2022. We did not want to wait that long to get married though, so we had a small ceremony at the same place we will have our big one with just my parents, sister and brother-in-law, and my best friend and her husband, and with Oli's family on FaceTime from Germany.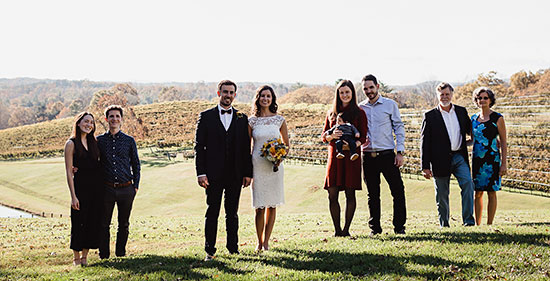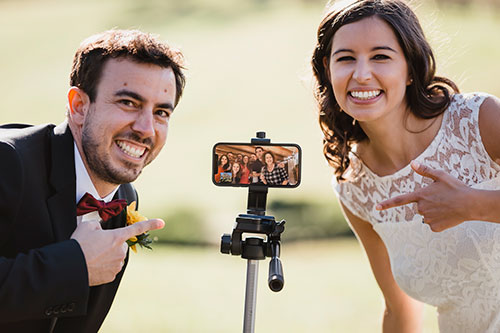 Can you share a fun fact?
After spending Christmas with my family here in America, we will be moving to Germany so I can learn my husband's native language and try out life in Europe and see where we want to settle down.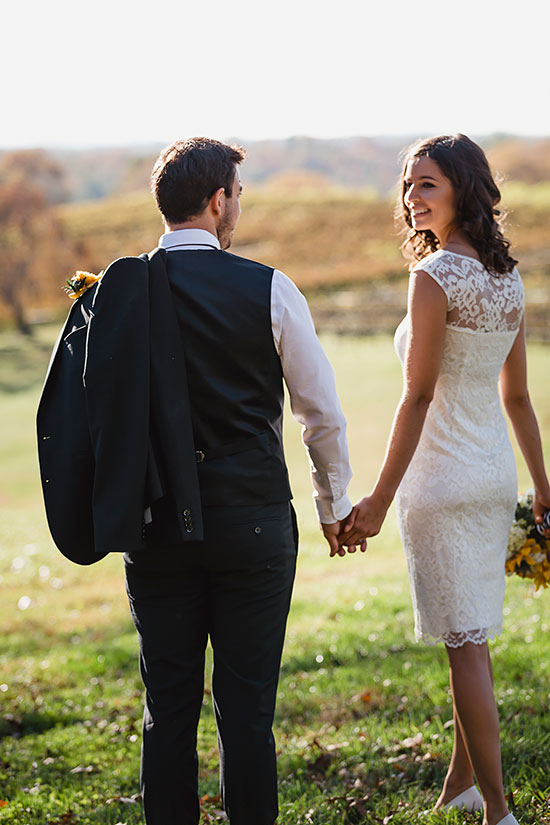 Photos by Gianna Keiko Photography


Dear Claire & Oli,

Your wedding photos are breathtaking! Huge congratulations from us here. You look absolutely stunning and we are so delighted you enjoyed your special day.

Love from the Alie Street team x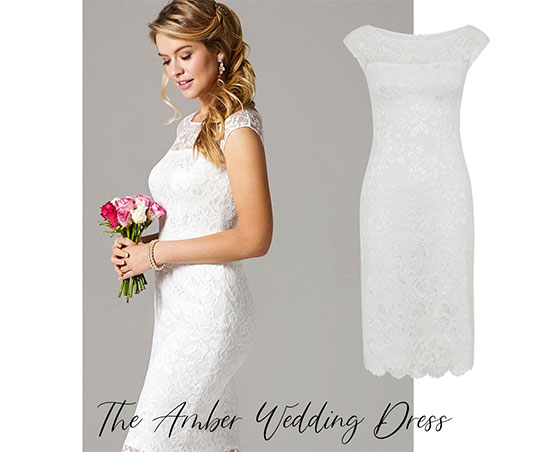 Categories: #bridal, #weddings,
« Previous: Alice & James (Dec, 9th 2020)
» Next: Spread The Love (Feb 8th, 2021)
Blog Archive
Made in Britain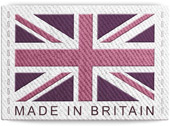 The Alie Street Collection is Designed and Made in Britain
Read more...
Follow Us
Our latest tweets

Twitter
Our latest post
Want a little wardrobe update?? Annie is just PERFECT! Designed to flatter at the waist with a gathered crossover-neckline and fit-and-flare skirt in soft-stretch jersey. 3/4 length sleeves provide extra arm coverage to this neat knee-length dress. #aliestreetlondon #madeinbritain #britishfashion #britishdesign #eveningdresses #occasiondresses #occasionwear #beautifulprints #textiles #floralprints #independentdesigner #smallbusiness #bridalwear #styleinspo #ukfashion #styleblog #bridaldresses #lacedress #lacedresses #laceweddingdress #madeinengland #weddingdressideas #weddinggoals

Facebook